Aggressive Alameda, CA Military Defense Attorneys
When You Need a Court Martial Lawyer in Alameda, CA
Our military attorneys have successfully defended military members around the world.

The hard-hitting military lawyers at Gonzalez & Waddington have developed a reputation for defending military personnel at military installations worldwide. If you are stationed in Alameda, CA and are suspected of a military offense, then retaining the most experienced court-martial defense lawyer can be the difference between spending decades in prison versus winning your case or redeeming your career. Our military criminal defense lawyers defend Alameda, CA service members in both UCMJ and administrative matters to include representing military service members suspect of of sexual assault, drug offenses, and other offenses under military law.
This video is a great example of why you must hire the best military attorneys that you can find.
Our criminal defense attorneys defend false accusations of rape, child abuse, and sexual assault under Article 120 UCMJ, 120b UCMJ, and 120c UCMJ.
Unlike most civilian court-martial attorneys or your assigned military lawyer, pleading guilty is an option of last resort. When our lawyers are hired, we compel the military to prove their case beyond a reasonable doubt. We take just about every criminal case to trial and fight the allegations in front of a jury.
Our military court-martial results are clear. The accused service member and his or her future is our main concern. Our court martial attorneys maintain smaller caseloads than the typical free military defense attorney so that we can concentrate on every client on an individual basis. Your case will not be outsourced to a third party and we will not coerce you into a guilty plea at the last minute. Our military lawyers have successfully fought military court-martial and administrative separation (ADSEP) cases in the United States and globally.
Alameda, CA Court Martial Attorneys
Our aggressive court-martial attorneys will use our skills to defend your court-martial or administrative separation (ADSEP) case in Alameda, CA.
Call today to consult with a high-powered military defense attorney.
Military service members working in Alameda, CA merit the best military lawyers possible to defend them at their court-martial or administrative separation proceeding.
If you or a loved one are stationed in Alameda, CA and are suspected of a UCMJ crime such as sexual assault or if you are dealing with an administrative separation, NJP, show cause board, reprimand, then contact our military lawyers immediately.
Click here for military law resources: Army Lawyer – Coast Guard Military Justice Practice Aids
Alameda, CA
The armed forces of our country need a systematic inspection on their soldiers' conduct so as to instill discipline in the ranks. It is true that most civilians cannot comprehend the functioning of boot camps, marching drills and the strict schedule that soldiers are made to follow. Each of these practices in a soldier's purview contribute highly to his or her wartime efficiency. These exercises do much more than just make the service members physically strong. They also help in providing the troops with mental strength by allowing them to follow orders blindly when required or to take split second initiative instantly by signals given to them.
To ensure soldiers stick to such a harsh regimen during peacetime, the military uses both encouragement and deterrence as tools. Deterrence is represented by the Uniform Code of Military Justice. The lawyers at Gonzalez & Waddington have a history of representing hundreds of accused personnel successfully in Alameda, California and dozens of other states throughout the country.
Island of Alameda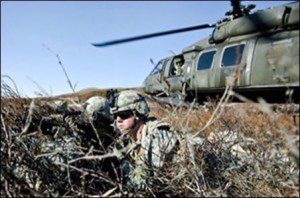 Alameda city is a part of the Alameda County of California and is defined as a charter city rather than a general law city. This means that state laws regarding delimitation or expansion do not apply to this specific city. Nicknamed 'The Island City' Alameda city, is mostly composed of the Alameda Island and the Bay Farm Island along with a small portion of the mainland. The city has a diverse population with a noticeably large number of people of Asian heritage inhabiting it.
Moreover, the city has a proud history of hosting military installations with the Naval Air Station Alameda being the first one built along the Southeastern portion of the city. The installation was decommissioned in 1997, and is regarded as a key feature of the city's development plans. The area of the base is now called Alameda Point and is a potential site for either a health care providing facility or a state of the Art Yacht club.
The Coast Guard Base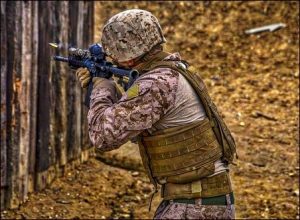 Coast Guard Base Alameda was established on 15th February 2012 and is responsible for a large range of services in support of Coast Guard units throughout the West Coast of America. The primary responsibilities of officials stationed at the base include; arranging accommodation for the new troops and their families posted on the cost along, with providing quality healthcare.
Likewise, warehousing is also a core component of the base's functions. Due to the commercial nature of the base's operations and the large amount of material and equipment present on the base, a strict inspection is kept on the activities of the troops stationed there. The causes for court-martial proceedings, therefore, can be multiple and would deal with cases differing from conventional matters to disciplinary issues. In such situations, expert legal advice would make a lot of difference in proving the innocence of a soldier. This is why it is necessary for troops stationed there and in other places to know where to get legal advice from.