Aggressive San Diego CA Military Defense Attorneys
When You Need a Court Martial Lawyer in San Diego CA
San Diego CA Military Defense Lawyers
Our military defense lawyers have successfully defended service members worldwide.

The aggressive military defense lawyers at Gonzalez & Waddington have developed a reputation for representing military personnel at Army, Navy, Marine Corps, Navy, and Coast Guard installations worldwide. If you are stationed in San Diego CA and are suspected of a military crime, then hiring the most hard-hitting court martial lawyer can be the difference between losing your career and family versus winning your case or saving your career. Our court martial defense attorneys defend San Diego CA service members in both UCMJ and administrative matters to include representing military personnel accused of sex assault, theft, and other offenses under the UCMJ.
This video is an excellent example of why you need to hire the best criminal defense lawyers possible.
Our criminal defense attorneys defend false accusations of rape, child abuse, and sexual assault under Article 120 UCMJ, 120b UCMJ, and 120c UCMJ.
Unlike the majority of civilian criminal defense attorneys or your free military attorney, pleading guilty is an option of last resort. When our attorneys are hired, we make the military to prove their case. We take nearly every case to trial and fight the allegations in front of a panel.
Our military court martial outcomes are clear. The accused military service member and his or her well being is our chief concern. Our court martial defense attorneys maintain smaller caseloads than the average free military defense lawyer so that we can concentrate on every case individually. Your trial will not be delegated to a random lawyer and we will not bully you into pleading guilty at the eleventh hour. Our court martial attorneys have successfully contested military court martial and ADSEP cases in the U.S. and worldwide.
Click here for legal resources: Global Military Justice Reform Blog – Electronic Benchbook
San Diego in California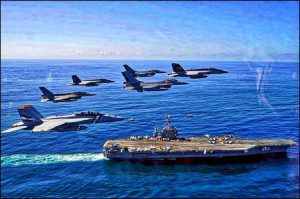 San Diego is a place which is known not only as a popular tourist attraction, but it is also reputed for its football coaching houses, clubs, restaurants, beaches and hospitals. Initially it was a quaint little hamlet but with the progress of the modern age, the city of San Diego has also attracted not just tourists but also a host of military personnel, due to its strategic location and military base that provides security to the counties.
San Diego is one of the finest cities in California
San Diego, CA was established on 16th July, in the year 1769. It is considered by most tourists and even the local people as one of the finest places in California. The Latin derivative for San Diego is 'ever vigilant', and this can also be seen from the constant bustle and jovial activities that form part of the San Diego CA culture.
This ever-vigilant city is located on the coast of the Pacific Ocean, forming an important part of the constitution and the government in Southern California. San Diego, CA lies to the southernmost part of Los Angeles, and covering a wide area and a huge population, San Diego is the second largest city as far as California is concerned.
Key Aspects of San Diego, CA:
San Diego's popularity has increased not just because it is the eighth largest city in the entire United States, but it is also known for its deep natural harbors, great geographical diversities, wild and often unpredictable rainfall and also a combination of warm, moist and dry temperate and cool climatic conditions.
There is also a close association of San Diego, CA, with the navy and the admiral bodies of the United States. There are not just extensive stretches of vast shorelines and family beaches where children and their parents can spend the leisurely hours, but the defensive force and the navy are strong enough to sustain the reputation of San Diego as a city.
With the development of biotechnology and the healthcare growing as two superfast industries, San Diego, CA has emerged one of the most trusted centers for biotechnology studies and researches, health care programs and numerous other academic activities.
A Brief History
San Diego on the western coast of the United States was considered the first site visited by the European visitors. In the year 1821, San Diego became a segment of the New Mexico, which became independent, and in 1850, this city came to be included into United States after the result of the Mexican American War was declared.
Originally, the San Diego town was situated at the foot of Presidio Hill that is now known as Old Town San Diego State Historic Park. Since this was quite far from navigable water, in 1850, a new development known as "New San Diego" was promoted by William Heath Davis. Similarly, in the late 1860s, Alonzo Horton promoted another town that later came to be known as Downtown San Diego.
Military Base Overview
The Naval Base in San Diego is known as the 32nd Street Naval Station, which is considered to be one of the largest military and naval bases of the United States in California.
There are 13 piers, which stretch over an area of 977 acres of land area and 326 acres of water area. The 977 acres of land area, which formed the platform for the naval base today, was initially occupied in the year 1918, after the end of the First World War, by the Emergency Fleet Corporation.
There has been almost more than half a dozen times, when this San Diego naval base has been renamed by different government proposals.
There are also many dry rocks, which keep on floating on the San Diego bay area. These rocks formed the base pattern for the different military training programs during the Second World War.
San Diego CA Court Martial Attorneys
Our hard-hitting military lawyers will use our history to fight your court martial or ADSEP case at San Diego CA. Military personnel stationed at San Diego CA merit the best military attorneys possible to represent them at their court martial or administrative separation (ADSEP) hearing.
If you or a family member are stationed in San Diego CA and are suspected of a UCMJ crime such as sexual assault or if you are facing an administrative separation, NJP, show cause board, letter of reprimand, then call our court martial attorneys now.