Aggressive Barstow, CA Military Defense Attorneys
When You Need a Court Martial Lawyer in Barstow, CA
Our court-martial defense attorneys have successfully defended military members around the world.

Barstow CA Military Defense Lawyers
The aggressive criminal defense lawyers at Gonzalez & Waddington have gained a reputation for defending service members at military installations worldwide. If you are stationed in Barstow, CA and are accused of a military offense, then hiring the most hard-hitting court-martial defense attorney can be the difference between spending decades in prison versus winning your case or redeeming your career. Our military lawyers represent Barstow, CA military personnel in both UCMJ and administrative matters to include defending service members suspect of sex assault, robbery, and other offenses under the UCMJ.
This film is a perfect example of why you should retain the best criminal defense lawyers that you can find.
Our criminal defense attorneys defend false accusations of rape, child abuse, and sexual assault under Article 120 UCMJ, 120b UCMJ, and 120c UCMJ.
Unlike most civilian military criminal defense attorneys or your assigned military counsel, pleading guilty is not something we do often. Our attorneys force the military to prove their case beyond a reasonable doubt. We take nearly every case to trial and fight the allegations in front of a panel.
Our military court martial results speak for themselves. The accused service member and his or her future is our chief concern. Our court martial attorneys maintain lighter caseloads than the usual free defense attorney so that we can focus on every client individually. Your trial will not be delegated to a random lawyer and we will not intimidate you into pleading guilty at the last minute. Our court martial attorneys have defended military court martial and administrative separation (ADSEP) cases in the U.S. and globally.
Barstow, CA Court Martial Attorneys
Our high-powered military lawyers will use our history to fight your court martial or administrative separation (ADSEP) case in Barstow, CA.
Call today to speak with a hard-hitting military attorney.
Military personnel working in Barstow, CA merit the best military defense attorneys possible to defend them at their court-martial or ADSEP hearing.
If you or a family member are stationed in Barstow, CA and are suspected of a military crime such as sexual assault or if you are dealing with an admin separation, Article 15, elimination board, reprimand, then call our court-martial defense attorneys today.
Click here for military law resources: Coast Guard Docket – Court Martial Trial Practice Blog
Barstow, CA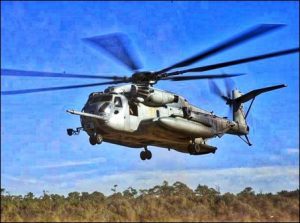 This city is located in San Bernardino County in the state of California. According to the United States Census of 2010, the population of this city was around 22,639. At present, this city is considered to be a massive transportation center of the Inland Empire. There are a number of major highways that converge in this city, such as California State Route 58, U.S. Route 66, Interstate 15 and Interstate 40. Furthermore, a massive rail classification yard is also located in this town, which belongs to the BNSF Railway.
The town goes through four main seasons, throughout the year. The summers are extremely hot, with temperature usually going above 38 degrees Celsius. On the other hand, winters are usually cold.
The city has a rich historical background, which is depicted in various murals made by Main Street Murals, which is a non-profit organization, operating locally. There are several popular restaurants operating in this town, along with museums such as the Mojave River Valley Museum, Desert Recovery Center and the Western America Rail Museum. This town also prides itself of being home to a developmental football team, which operates on a semi-professional level, and is known as the Barstow Ruffians.
Despite the well-developed community of Barstow, the city has faced economic troubles in recent times, since it is very far away from other urban centers and major cities. However, for this reason, the people of the town are also motivated to launch their own economic projects. For example, they have planned to open up casinos in the town.
This city is also home to the Marine Corps Logistics Base Barstow, and also happens to be the biggest city nearest to the Fort Irwin National Training Center.
Marine Corps Logistics Base Barstow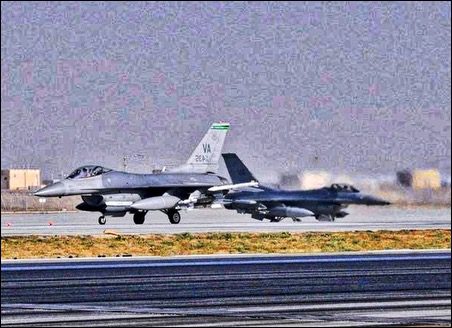 This is an installation of the United States Marine Corps, and the main purpose of this base is to ensure maintenance and steady supply to the Marine Corps. It is located at east from Barstow. The main aim of the installation is to help in repairing and rebuilding any combat-support and ground-combat equipment. It mainly supports the installations that are based on the West Coast.
At present, one of the major centers at this installation is the Marine Corps Logistics Bases' Maintenance Center.
It was initially established as a unit called the Marine Corps Depot of Supplies in 1941, when the Navy of the United States handed it over, for the storage purposes of the Marine Corps. All the equipment needed by the Fleet Marine Forces in the Second World War in the Pacific theater were stored here.
This military base has three main regions: The Yermo Annex, the Nebo Annex and a site that is mainly operating as a pistol and rifle range.
Legal Help
People who are serving at the Marine Corps Logistics Base Barstow often live in both Barstow and surrounding regions. Like other serving members of the United States armed forces, these individual are also bound by all military laws. They have to be careful to ensure, that they do not step out of line, lest they face any kind of legal action.