Aggressive Fairfield, CA Military Defense Attorneys
When You Need a Court Martial Lawyer in Fairfield, CA
Our military defense lawyers have successfully defended military members around the world.

Fairfield CA Military Defense Lawyers
The experienced court-martial defense attorneys at Gonzalez & Waddington have developed a reputation for representing military personnel at military installations worldwide. If you are stationed in Fairfield, CA and are under investigation for a military crime, then hiring the most hard-hitting military defense attorney can be the difference between going to jail versus winning your case or redeeming your career. Our criminal defense lawyers defend Fairfield, CA service members in both criminal and administrative matters to include defending military personnel accused of sexual assault, theft, and other crimes under military law.
This film is a perfect example of why you must hire the best military criminal defense attorneys possible.
Our military defense lawyers commonly fight false accusations of Article 120 UCMJ, Sexual Assault.
Unlike the majority of civilian military criminal defense lawyers or your free military attorney, pleading guilty is not something we commonly do. Our lawyers make the military to prove their case. We take just about every criminal case to trial and fight the allegations in front of a panel.
Our military court-martial results speak for themselves. The accused service member and his or her desired outcome is our primary concern. Our military defense lawyers maintain lighter caseloads than the usual free defense lawyer so that we can concentrate on every client individually. Your trial will not be outsourced to a third party and we will not power you into a guilty plea at the eleventh hour. Our military lawyers have defended military court-martial and administrative separation cases in the United States and globally.
Fairfield, CA Court Martial Lawyers
Our aggressive military defense attorneys will use our skills to fight your court-martial or administrative separation case in Fairfield, CA.
Call today to consult with a high-powered court-martial defense lawyer.
Service members stationed in Fairfield, CA merit the best military defense lawyers possible to defend them at their court-martial or administrative separation proceeding.
If you or a family member are stationed in Fairfield, CA and are accused of a UCMJ offense such as sexual assault or if you are confronted with an admin separation, Article 15, elimination board, reprimand, then call our court-martial defense attorneys today.
Click here for legal resources: Coast Guard CCA – Global Military Justice Reform Blog
Fairfield, CA
The armed forces of the United States are inarguably the strongest military force in the world. This is the result of keen determination from the troops, the quality of their training institutions and the innovative potential of our defense production infrastructure. Whereas, every men and woman enlisting in the military has some innate qualities as citizens that allow them to sacrifice their lives to guard our freedom and way of life.
The military, as an institution, instills discipline in the troops through rigorous training and the uniform code of military justice. This imposes harsh punishments for any sort of transgressions. While such steps are necessary to maintain the army of a civilized country, excessive or misplaced punishment for minor conflicts could lead one's career into jeopardy. Gonzalez & Waddington has fought military cases at Travis Air Force Base, California and dozens of other installations around the world.
Surroundings of the Base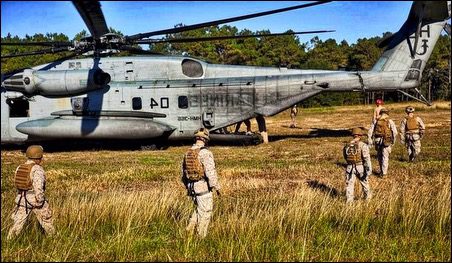 Fairfield is the county seat of Solano County, California and is the center point between San Francisco and Sacramento since it is almost 36 miles from both the city's center points. The city is also close to the neighboring city of Oakland, Napa Valley and Carquinez and Benicia Bridges. It was founded by Clipper Ship Captain Robert H. Waterman in 1856 and was named after his hometown of Fairfield Connecticut. Geographically, Fairfield is situated within the California Coastal Ranges and is centered north of Suisun Bay, which inhibits the largest saltwater marsh on America's West Coast, and northeast of San Pablo Bay.
The city comprises of diverse cultures in view of its gradual inhabitation by white settlers. Whites constitute less than half of the population of the city with people of African American and Asian heritage forming large minorities. Another prominent demographic group is that composed of Latinos, with Mexicans being the largest subgroup. Presently, the city has an active economy with multiple sectors contributing to its growth. Government, retail and construction are the dominant drivers of its economy with well-known corporations such as Budweiser Brewery and Jelly Belly also contributing to economic growth. The largest employer of the region, however, is the Travis Air Force Base.
Travis Air Force Base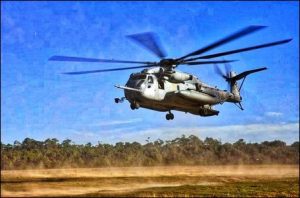 Named in honor of Brigadier General Robert F. Travis, the Travis Air Force Base is the largest manager of cargo and passenger traffic compared with any other military terminal in the United States. The base is also notable for the Grant Medical Center, a 265- bed teaching hospital which conducts cases of severe trauma, amongst others.
Moreover, numerous anti-terror mechanisms have been built. For instance, setting up of crash barriers, inspection stations and traffic controls at each entry and exit point to prevent any attempts of attack. With the amount of cargo traffic that the base controls and the terrorist threats it faces, the amount of vigilance required is also at an all-time high. This gives rise to more stringent operating parameters which gives rise to harsher consequences after breaking the law. If you were to face such a case, choosing the right court martial lawyer becomes a necessity.