Aggressive Universal City, TX Military Defense Attorneys
When You Need a Court Martial Lawyer in Universal City, TX
Our defense lawyers have successfully defended military members around the world.

The hard-hitting criminal defense attorneys at Gonzalez & Waddington have developed a reputation for defending service members at military installations worldwide. If you are stationed in Universal City, TX, and are accused of a military crime, then retaining the most hard-hitting criminal defense lawyer can be the difference between going to jail versus winning your case or saving your career. Our defense attorneys defend Universal City, TX military personnel in both UCMJ and administrative matters to include defending military service members accused of sexual assault, adultery, BAH fraud, and other crimes under the UCMJ.
This video is a perfect example of why you should select the best criminal defense lawyers available.
Our criminal defense attorneys defend false accusations of rape, child abuse, and sexual assault under Articles 120 UCMJ, 120b UCMJ, and 120c UCMJ.
Unlike the majority of civilian criminal defense attorneys or your free military attorney, pleading guilty is not something we commonly do. When we are hired, we force the military to prove their case beyond a reasonable doubt. We take just about every criminal case to trial and fight the allegations in front of a panel.
Our military court martial victories are clear. The accused service member and his or her future is our principal concern. Our military criminal defense attorneys keep lighter caseloads than the usual free military defense attorney so that we can concentrate on each case on an individual basis. Your trial will not be delegated to a third party and we will not intimidate you into pleading guilty at the eleventh hour. Our military attorneys have contested military court-martial and administrative separation cases in the U.S. and worldwide.
Universal City, TX Court Martial Attorneys
Our high-powered military defense attorneys will use our history to fight your court-martial or administrative separation (ADSEP) case in Universal City, TX.
Call today to speak with an experienced court-martial lawyer.
Military service members working in Universal City, TX merit the best military lawyers possible to defend them at their trial or administrative separation (ADSEP) hearing.
If you or a family member are stationed in Universal City, TX and are suspected of a military offense such as sexual assault or if you are confronted with an administrative separation, Article 15, elimination board, reprimand, then call our court martial attorneys now.
Click here for legal resources: Naval Justice School – CAAF Website
Universal City, TX
Universal City is a place situated on the border of two neighboring counties, Bexar and Guadalupe Counties, both of which are in the state of Texas. According to the US Census from 2010, it has a population of just over 18000 people and is a part of the San Antonio metropolitan area. It is a town characterized by a laid-back atmosphere and lots of fun activities. The list of those includes not only the annual tree lighting but also events such as Fire Station Pancake Breakfast and the National Night Out. Universal City has its own library, as well as a popular and well-kept golf course.
Geography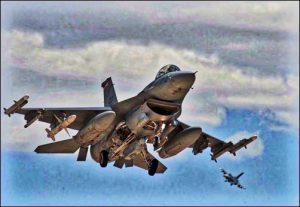 To the northeast of Universal City lies the city of San Antonio, the largest city in the area that has a lot of influence on its neighboring cities. The two of them are approximately 15 miles apart. The total area occupied by Universal City is 5.6 square miles, and doesn't include any water territory. When it comes to weather, just like the city of San Antonio, Universal City falls under the category of humid subtropical climate. What this means is that it is characterized by hot summers and fairly mild winters. Although there is plenty of rainfall during summers, there isn't much snow during the coldest months of the year. The highest average temperatures are 95 degrees and can drop to 0 degrees during January.
History
The first inhabitants of the area where Universal City is located were Payaya Indians. They were a tribe that lived near the San Antonio River, and the surrounding San Pedro Springs. Although the first settlements on the spot where you can now find the city of San Antonio were built during the early 17th century, Universal City remained uninhabited for quite a long time. Actually, it wasn't until 1960 that the city was established. The main reason for its establishment was probably the Pat Booker Road, a road that was the center of the area's trade at the time. Nowadays there are over 18000 people living in Universal City, and the number is still growing. Although the majority of the population is white, there are approximately 10% African Americans and just under 1% Native Americans, as well as a small number of Asian and Latino citizens.
Industry
Being a relatively small town, Universal City can't compete with its neighbors when it comes to industry. Still, it is home to over 130000 individual businesses with less than 10 employees. It also has approximately 1800 businesses with more than 250 employees. Its economy largely depends on the nearby military base. What is great about Universal City is the fact that it is included in the Texas Development Corporation Act, which allows it to create nonprofit corporations, and thus promote the development of new industries. The process is overseen by the Universal City Industrial Development Corporation and might lead to some significant changes when it comes to the city's economic development.
Military Base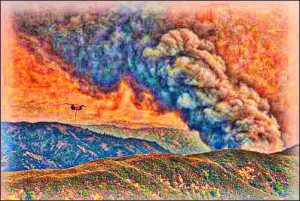 Randolph Air Force Base is the name of the military post that is situated in Universal City, and only 14 miles away from the central part of San Antonio. It was established in 1931 and has ever since served as a flying training facility, mostly used by the US Army Air Corps. It is a part of the Joint Base San Antonio and hosts many different units, including the 46th School Squadron, USAF Air Crew School, and the 3511th Combat Training Group, as well as many others. The base itself was named after William Randolph, a captain who was one of those designated for choosing the name, when he suddenly died in a crash.