Aggressive El Paso, TX Military Defense Attorneys
When You Need a Court Martial Lawyer in El Paso, TX
Our defense lawyers have successfully represented service members worldwide.

The experienced court martial attorneys at Gonzalez & Waddington have earned a reputation for representing military personnel at military installations worldwide. If you are stationed in El Paso, TX and are suspected of a military crime, then retaining the most hard-hitting defense lawyer can be the difference between losing your career and family versus winning your case or redeeming your career. Our military defense attorneys defend El Paso, TX military service members in both UCMJ and administrative matters to include defending military service members suspect of sex assault, murder, and other offenses under military law.
This video is a perfect example of why you need to select the best court martial defense attorneys that you can find.
Our criminal defense attorneys defend false accusations of rape, child abuse, and sexual assault under Article 120 UCMJ, 120b UCMJ, and 120c UCMJ.
Unlike the majority of civilian military attorneys or your assigned military attorney, pleading guilty is not something we commonly do. When our attorneys take a case, we compel the military to prove their case beyond a reasonable doubt. We take nearly every criminal case to trial and fight the allegations in front of a panel.
Our military court martial results speak for themselves. The suspected service member and his or her future is our main concern. Our military attorneys keep smaller caseloads than the average free defense lawyer so that we can focus on every client individually. Your trial will not be outsourced to a random lawyer and we will not push you into taking a dive at the eleventh hour. Our court martial attorneys have defended military court martial and ADSEP cases in the U.S. and around the world.
El Paso, TX Court Martial Lawyers
Our high-powered military lawyers will use our skills to defend your court martial or administrative separation (ADSEP) case in El Paso, TX.
Call today to consult with a high-powered court martial lawyer.
Service members stationed in El Paso, TX merit the best court martial defense attorneys available to defend them at their trial or administrative separation proceeding.
If you or a family member are stationed in El Paso, TX and are accused of a UCMJ offense such as sexual assault or if you are dealing with an admin separation, Article 15, elimination board, letter of reprimand, then contact our military defense attorneys right away.
Click here for military law resources: Marine Corps Defense Services Org. – Navy-Marine Corps CCA
El Paso, TX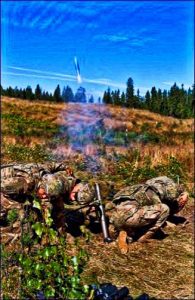 The name El Paso derives from the Spanish word for the pass, but the city itself has long ago stopped being just that. Even the county in which it is situated has been named after it, and El Paso is now an urban city populated by over 650 thousand people. That makes it the 19th largest city in the whole of US. Nowadays El Paso has a large number of military bases, but is also home to many interesting historical sites. Among other places, tourists can visit Camino Real and Concordia Cemetery, the largest of its kind in the American southwest.
Geography
The city of El Paso is located on the Rio Bravo Del Norte, one of the most famous rivers in the US. It is right across the border with Mexico, near Ciudad Juarez. These two, along with the city of Las Cruces, make a huge international metropolitan triangle. What is interesting is that El Paso is actually much closer to the cities of the surrounding states than it is to the capital of its own. While Phoenix, Santa Fe, Ciudad Chihuahua and Hermosillo are no more than 350 miles away, you would have to drive more than 500 to get to Austin. The city's highest peak is on North Franklin Mountain, which rises to 7.192 feet above the sea level. To the west there is the Mesilla Valley, and to the east there is the desert.
History
Maize farmers were the first people to inhabit the region where El Paso is situated. After the Spanish had started arriving somewhere during the 16th century, a village was formed at the spot where now lies El Paso. At first, it was only a temporary base from which the Spanish ruled the area of New Mexico. In 1848, it was given to the US. Only two years later, the county was established, but it was not until 1855 that an American pioneer finished building the town which he then named El Paso. By 1910, the majority of people inhabiting the town were Americans. That all changed after the Mexican Revolution, when a large number of people started crossing the border in search of a better life. By 1965, most of the population was of Hispanic origin, and the city continued to grow, especially thanks to the economic relations with Mexico and a growing military base.
Industry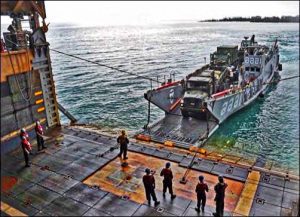 El Paso is a city that is constantly expanding, and as such, it is also home to many different industries. It used to be a very important copper refining area, but things have changed, and the city is now more focused on clothing, food, medical equipment and plastics industries. When it comes to food industry, the most important products are vegetables, fruit and pecans, although livestock plays a vital part as well. Apart from all that, another major industry is tourism, which is experiencing a boom, especially thanks to the relations with Ciudad Juarez. There are many different military bases in the area, but the one that contributes to El Paso's economy the most is certainly Fort Bliss.
Military Base
Fort Bliss is an army post located in Texas. Its headquarters are situated in the city of El Paso. It occupies an area of over 1.700 square miles, which makes it the US army's second largest base. The number of employees has gone over 8.500 the last time it was checked. The base is home to the 15th Sustainment Brigade and the 32nd Army Air and Missile Defense Command, as well as the 212th Fires Brigade. The fort is named after William Bliss, a soldier from the Mexican-American War.