Aggressive San Angelo, TX Military Defense Attorneys
When You Need a Court Martial Lawyer in San Angelo, TX
Our court martial defense lawyers have successfully defended service members worldwide.

The hard-hitting court martial lawyers at Gonzalez & Waddington have developed a reputation for representing military members at military installations worldwide. If you are stationed in San Angelo, TX and are suspected of a military crime, then hiring the most hard-hitting court martial defense lawyer can be the difference between having your rights trampled versus winning your case or saving your career. Our military criminal defense attorneys defend San Angelo, TX military service members in both criminal and administrative matters to include defending military service members accused of sexual assault, larceny, and other crimes under military law.
This video is a perfect example of why you should retain the best criminal defense lawyers possible.
Our criminal defense attorneys defend false accusations of rape, child abuse, and sexual assault under Article 120 UCMJ, 120b UCMJ, and 120c UCMJ.
Unlike most civilian defense lawyers or your free military lawyer, pleading guilty is not something we commonly do. When our lawyers are retained, we make the military to prove their case. We take nearly every case to trial and fight the allegations in front of a jury.
Our military court martial victories speak for themselves. The accused military service member and his or her future is our primary concern. Our military defense attorneys maintain lighter caseloads than the average free defense lawyer so that we can concentrate on each client on an individual basis. Your trial will not be delegated to a random attorney and we will not force you into a guilty plea at the eleventh hour. Our court martial attorneys have contested military court martial and administrative separation (ADSEP) cases in the United States and around the world.
San Angelo, TX Court Martial Attorneys
Our hard-hitting court martial attorneys will use our experience to fight your court martial or administrative separation (ADSEP) case in San Angelo, TX.
Call today to consult with an aggressive military defense lawyer.
Service members stationed in San Angelo, TX deserve the best military defense lawyers available to represent them at their court martial or administrative separation (ADSEP) hearing.
If you or a family member are stationed in San Angelo, TX and are suspected of a UCMJ crime such as sexual assault or if you are confronted with an admin separation, NJP, show cause board, letter of reprimand, then call our military defense lawyers today.
Click here for military law resources: Air Force Appellate Defense Division – National Institute of Military Justice
San Angelo, TX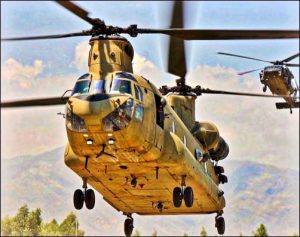 San Angelo, a city situated in the state of Texas, is known as the place where you can have a good time, regardless of your tastes and preferences. It is a great destination for those who enjoy spending time doing sports or just being by the water, but also for those looking for better education opportunities and medical facilities. The city itself has many nicknames, including the River City and the Pearl of the Conchos. The latest US Census shows that it has over 95000 inhabitants, which makes it the center of the metropolitan area that was named after it.
Geography
The city of San Angelo occupies a little over 58 square miles of land, of which 2.3 miles are water. It is located to the southwest of the Edwards Plateau, and to the northeast of its border lies the great Chihuahuan Desert. There are three lakes located within the borders of the city: O.C. Fisher Reservoir, Twin Buttes Reservoir and Lake Nasworthy. Both North Concho River and South Concho River are near the city grounds. When it comes to climate, San Angelo is right on the boundary between two different climates – mid-latitude steppe and subtropical semiarid steppe climates. This basically means very hot summers and mild winters. Temperatures often rise up to 100 degrees, sometimes more than 18 times during the course of a single year. As for rain and snowfall, they occur infrequently, with snow falling only a couple of times a year.
History
Before the arrival of the European settlers, the San Angelo area was home to Jumano people. It wasn't until the 17th century that Europeans started passing through the area. The city itself was established in 1867, and was meant to serve the purpose of defending the frontier from enemy attacks. Santa Angela, the original name of San Angelo, was given to the settlement by Bartholomew DeWitt, one of the earlier settlers. The town soon became the county seat, and started growing rapidly, eventually becoming the region's transportation hub. In 1928, one of the first colleges was established, and for its location the government had chosen San Angelo. It is now known as the Texas Tech University. After large amounts of oil were discovered in the city's area, San Angelo became the hub for oil industry as well.
Industry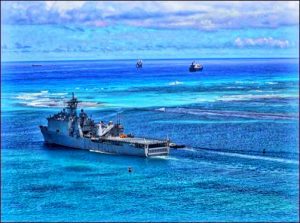 Some of the major industries in the area of San Angelo include energy, telecommunications and defense industries. Aerospace and defense are probably the strongest, especially due to the fact that there is a large military base near the city. As for the individual businesses, there is a total of 11000 of them in the city's Tom Green County, and that is just the number of those who don't have more than 10 employees. Apart from them, there is another 3000 businesses with less than 50 employees, and over 80 with more than 250. This is a good indicator of how well San Angelo is doing when it comes to economy.
Military Base
Goodfellow Air Force Base is the name of the military post located in San Angelo. It is a part of AETC, which stands for Air Education and Training Command, but its main purpose is to train soldier in the areas of cryptology and intelligence. Apart from that, the base serves as a training post for military firefighters, that is, the 312th Training Squadron. The base got its name after John Goodfellow, an aviator that served in World War I. The base now hosts a large number of different units, including 17th Training Wing, Texas Air National Guard Unit, the 169th Firefighter Detachment, and the 344th Military Intelligence Battalion.