Aggressive Killeen, TX Military Defense Attorneys
When You Need a Court Martial Lawyer in Killeen, TX
Our military attorneys have successfully represented military service members around the world.

The hard-hitting criminal defense lawyers at Gonzalez & Waddington have earned a reputation for representing military personnel at Army, Navy, Marine Corps, Navy, and Coast Guard installations worldwide. If you are stationed in Killeen, TX and are under investigation for a military offense, then hiring the most hard-hitting defense attorney can be the difference between going to jail versus winning your case or redeeming your career. Our military criminal defense lawyers defend Killeen, TX service members in both criminal and administrative matters to include representing service members suspect of sex assault, fraternization, and other crimes under the UCMJ.
This film is an excellent example of why you should select the best court martial attorneys that you can find.
Our criminal defense attorneys defend false accusations of rape, child abuse, and sexual assault under Article 120 UCMJ, 120b UCMJ, and 120c UCMJ.
Unlike most civilian defense lawyers or your assigned military attorney, pleading guilty is not something we do often. Our firm force the military to prove their case beyond a reasonable doubt. We take just about every case to trial and fight the allegations in front of a panel.
Our military court martial results are clear. The suspected military service member and his or her well being is our chief concern. Our court martial lawyers keep smaller caseloads than the typically assigned military defense lawyer so that we can focus on each trial individually. Your case will not be delegated to a random attorney and we will not bully you into taking a dive at the last minute. Our criminal defense attorneys have defended military court martial and administrative separation (ADSEP) cases in the United States and around the world.
Killeen, TX Court Martial Lawyers
Our high-powered military defense lawyers will use our experience to defend your court martial or administrative separation (ADSEP) case in Killeen, TX.
Call today to consult with an aggressive military lawyer.
Military service members stationed in Killeen, TX deserve the best court martial lawyers available to represent them at their trial or administrative separation (ADSEP) proceeding.
If you or a loved one are stationed in Killeen, TX and are suspected of a military crime such as sexual assault or if you are facing an administrative discharge, Article 15, elimination board, letter of reprimand, then contact our military defense attorneys today.
Click here for legal resources: COMDTINST M5810.1E: Mil Jus Man – COMDTINST M5810.1E: Mil Jus Man
Killeen, TX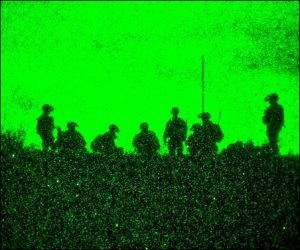 Killeen is a charming city located in the state of Texas, specifically in Bell County. As shown in the US Census from 2010, it has a population of over 120 thousand people, which is still growing. These numbers make it the 22nd most populated settlement in the whole of Texas. Apart from a large number of elementary and high schools, it also has its own colleges. One of them, the Central Texas College, was formed in 1965. The city of Killeen is also home to a busy theatre named Vive Les Arts Theatre, which is involved in the production of both adult and children shows.
Geography
The city of Killeen stretches over 54.2 square miles of land, only 0.66 of which is water. To the north of the city lies Fort Hood, and to the west there is the city of Belton, while Harker Heights are on the east side. Along with Fort Hood and Temple, Killeen makes the metropolitan area of the region. It is right next to Fort Hood's main cantonment, which makes it economically dependable on the base. When it comes to climate, Killeen boasts moderate weather. The average number of sunny days in the area is 229. The city gets approximately 32 inches of rain each year, which is a bit below the US average. The highest temperatures are in July, when they can rise up to 96 degrees.
History
In 1881, the railway bought 360 acres of land near Palo Alto. Soon a town was built on that land, and named after Frank Killeen, who was an assistant to the railroad manager. Not long had passed before the town got its first saloon, a railroad depot and a school, as well as a couple of stores. Up until the 1940's the city remained isolated, although it was already known as a farm trade center. This all changed in 1942 when Camp Hood was built. This military training post originally served the purpose of meeting the needs of the American participation in World War II, but it also affected the local economy. During the first decades after the war, Killeen was becoming a real business hub, with over 200 individual businesses. Nowadays it is still a bustling town, although not as much as it used to be.
Industry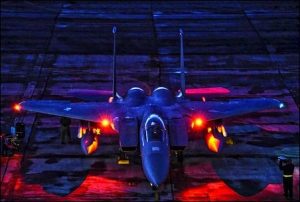 The largest industries in the city of Killeen definitely include national defense and education. Fort Hood, which is one of the biggest military installations under the US government, employs thousands of inhabitants of Killeen, and it could be said that it keeps its economy alive. However, apart from the industry closely related to defense, Killeen is also home to two large companies: Robert Madden Industries and Solution One Industries. The former is in the business of providing heating and air conditioning equipment and parts, and the list of brands it offers includes Bryant, Day&Night and Carrier. As for the Solution One Industries, their main purpose is to management and administrative support, which includes everything from engineering services to logistics support services.
Military Base
Fort Hood is the military base closest to the city of Killeen. It is one of the largest US military posts, that was named after John Bell Hood. It was built to provide the space for training of the tank destroyers that were employed during World War II. Right after it was built, it stretched on over 150,000 acres of land, with the number of employees that included more than 6,000 officers and approximately 82,000 civilians and soldiers of lower rank. Nowadays the number is not that big, and the base employs about 65,000 people.