Aggressive Corpus Christi, TX Military Defense Attorneys
When You Need a Court Martial Lawyer in Corpus Christi, TX
Our military defense lawyers have successfully defended military personnel worldwide.

The hard-hitting defense attorneys at Gonzalez & Waddington have gained a reputation for representing military service members at Army, Navy, Marine Corps, Navy, and Coast Guard installations worldwide. If you are stationed in Corpus Christi, TX and are suspected of a military offense, then having the most experienced military defense attorney can be the difference between going to jail versus winning your case or saving your career. Our military defense lawyers represent Corpus Christi, TX military personnel in both criminal and administrative matters to include defending military service members suspect of of sex assault, drug distribution, and other crimes under the UCMJ.
This video is a perfect example of why you must retain the best court martial lawyers that you can find.
Our criminal defense attorneys defend false accusations of rape, child abuse, and sexual assault under Article 120 UCMJ, 120b UCMJ, and 120c UCMJ.
Unlike the majority of civilian criminal defense lawyers or your free military lawyer, pleading guilty is an option of last resort. We compel the military to prove their case. We take nearly every case to trial and fight the allegations in front of a jury.
Our military court martial results speak for themselves. The accused military service member and his or her well being is our main concern. Our court martial defense lawyers keep lighter caseloads than the average assigned military defense attorney so that we can focus on each trial individually. Your trial will not be outsourced to a third party and we will not power you into a guilty plea at the last minute. Our court martial lawyers have successfully defended military court martial and administrative separation (ADSEP) cases in the U.S. and globally.
Corpus Christi, TX Court Martial Attorneys
Our aggressive military defense attorneys will use our history to fight your court martial or ADSEP case in Corpus Christi, TX.
Call today to speak with an aggressive court martial lawyer.
Service members working in Corpus Christi, TX merit the best military lawyers available to represent them at their court martial or ADSEP board.
If you or a family member are stationed in Corpus Christi, TX and are suspected of a UCMJ offense such as sex assault or if you are confronted with an administrative separation, Article 15, show cause board, reprimand, then contact our military attorneys today.
Click here for military law resources: Marine Corps Defense Services Org. – Army JAG Corps Regimental History
Corpus Christi, TX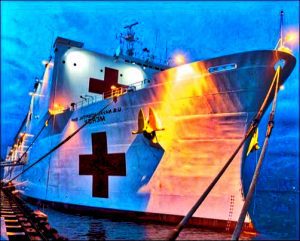 In Latin, Corpus Christi means the Body of Christ, which is the name given to the city by the Spanish explorer Alonso Alvarez de Pineda. He discovered this sparkling city by the sea in 1519, on the date of the Catholic Corpus Domini, which is a belief in the presence of the body and blood of Christ in Eucharist, celebrated on Holy Thursday. During his expedition, Alonso Alvarez made a map which will become known as the first document in Texas.
History
. This city is nicknamed "Texas Riviera", and is a popular destination for tourists because of its beautiful beaches and attractions. One of the attractions is the USS Lexington floating museum which was used as the set for Pearl Harbor. Corpus Christi Botanical Gardens, Texas State Aquarium and great local restaurants are just some of the things this city has to offer.
Geography
The total area of this city is 460.2 square miles, of which 33.60% is land and 66.40% is covered in water. The climate is humid subtropical, and ideal for those who enjoy long, hot summers and very short winters. The period from June to September is the warmest part of the year. The snow is so rare that in 2004, when it actually fell, the event was considered a miracle, and 3 different books were written just to document it. The weather, however, was so warm that the snow melted the day after Christmas.
History
The city was founded in 1839 by Henry Kinney, and at first, it served the purpose of a trading post. In 1842, Texas declared independence from Mexico, and started preparing for war. The US troops established a camp there and stayed until 1846, when they marched south to the Rio Grande to fight for the southern border of the United States. In 1852, a city council and a mayor of the city were elected and in 1861, it became part of the Confederate States of America. Over time, Corpus Christi has been affected by many hurricanes. After the one in 1919, a seawall was built to protect the city.
Industry
Military installations are the largest employers in Corpus Christi. Naval Air Station is providing jobs for 6,200 civilians. Corpus Christi Bay is a natural harbor, as well as an important industrial zone, since there are so many industrial and agricultural goods harvested from it. Six oil refineries and a large supply of natural gas are located near the bay and in 1987, $277 million of gas and oil were produced in this area. Metal, stone and glass products are also produced near the bay. Industries established by Reynolds Metals, DuPont and OxyChem play an important role in the manufacturing industry. Transportation and logistics are also some of more important industries.
Military Base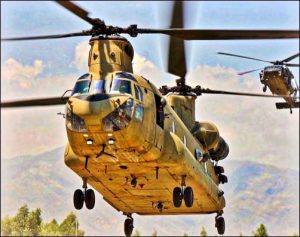 Naval Air Station, also known as Truax Field, was built in 1941. During the first year after its opening the base provided 800 instructors who trained more than 300 student pilots a month. That number doubled after the bombing of Pearl Harbor, so by the end of World War II, more than 35,000 aviators earned the permission to fly at this base. It used to be the largest base of its kind. Even the former President George Bush graduated from Truax Field, and was the youngest pilot ever to get such a diploma. From 1951 to 1954, the Naval Air Station was home to the Blue Angels, the flying aerobatic team with aviators from both the Navy and the Marines. Today the base's training program is 18 months long, and generates over 400 new aviators each year, which is an impressive number.