Aggressive Camp Springs, MD Military Defense Attorneys
When You Need a Court Martial Lawyer in Camp Springs, MD
Our court martial attorneys have successfully defended military service members worldwide.

The aggressive court martial attorneys at Gonzalez & Waddington have developed a reputation for representing military members at military installations worldwide. If you are stationed in Camp Springs, MD and are accused of a military crime, then having the most aggressive military attorney can be the difference between spending decades in prison versus winning your case or saving your career. Our court martial defense attorneys defend Camp Springs, MD military service members in both criminal and administrative matters to include defending service members suspect of of sex assault, drug distribution, and other crimes under the UCMJ.
This film is a excellent example of why you need to hire the best court martial lawyers available.
Our criminal defense attorneys defend false accusations of rape, child abuse, and sexual assault under Article 120 UCMJ, 120b UCMJ, and 120c UCMJ.
Unlike most civilian criminal defense lawyers or your assigned military attorney, pleading guilty is not something we commonly do. When our lawyers are hired, we force the military to prove their case. We take almost every case to trial and fight the allegations in front of a panel.
Our military court martial results are clear. The accused military service member and his or her future is our principal concern. Our defense lawyers keep smaller caseloads than the typical free military defense lawyer so that we can concentrate on every client separately. Your case will not be delegated to a third party and we will not force you into pleading guilty at the last minute. Our criminal defense attorneys have contested military court martial and administrative separation (ADSEP) cases in the United States and worldwide.
Camp Springs, MD Court Martial Lawyers
Our aggressive court martial defense attorneys will use our history to fight your court martial or administrative separation (ADSEP) case in Camp Springs, MD.
Call today to speak with a hard-hitting court martial defense attorney.
Military service members stationed in Camp Springs, MD deserve the best court martial attorneys available to represent them at their court martial or ADSEP hearing.
If you or a loved one are stationed in Camp Springs, MD and are accused of a military offense such as sex assault or if you are facing an administrative separation, NJP, elimination board, reprimand, then contact our military defense lawyers now.
Click here for legal resources: Judge Advocates Association – AFI 51-110: Rules of Prof. Conduct
Overview of Camp Springs, MD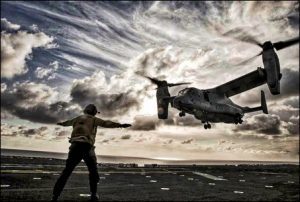 Camp Springs is a place which is census-designated or CDP and unincorporated. This is located in Maryland, Prince George's County in the United States. According to the 2010 census, the population here was 19,096. Officially, this place is not a post office designation. The area is divided between the addresses for mailing of Fort Washington, Temple Hills, Suitland and Clinton. It also includes other areas like Manor, Andrews, Maryland, all of which are unincorporated. The climate here has summers which are humid and hot and the winters are generally cool and mild. It is said to have a climate of the subtropical humid type. Camp Springs, MD has an area of 20.0km square (7.7 square miles) totally, according to the census of the US. Out of the total area, almost 0.19% is water, that is, 0.04km square (0.02 square miles).
Key Highlights of Camp Springs, MD
It was in the 19th century that a community settled in Camp Springs. By the year 1860, the community had many stores, a school, blacksmith shop and many residences. There was no growth in Camp Springs till the 20th century. After the World War II leading to shortage of residential areas, the growth was experienced here. Besides this, the Andrews AFB on the track which was adjacent to this and the proximity to the Columbia district add to the growth. The houses which were almost 400 were made along streets which were a curvilinear network.
Travel to different places in Camp Springs, MD
There are multiple parks here which can be a perfect getaway for you and your family. You can let the children play in the lush green lawns while the rest of the family can just lay back and relax. One such park is the Auth Village Park. Think of attending the Tree lighting Ceremony which has additional activities to complete your day in an enjoyable manner. There is also the Battle Ship Memorial as an option and visiting this place will leave you with great memories.
People and Education
There are the Blacks, Whites, Asian, Hispanic American Indian and more. Talking about education, you find 2K-12 schools besides 2 private schools, 2 elementary, middle schools 2, and preschool schools to the number 6. Camp Springs, MD has almost 92% graduates of high school, while Andrews AFB has 96% graduates of high school. You have 30% graduating from Camp Springs, MD and works out as one of the highest.
Military Details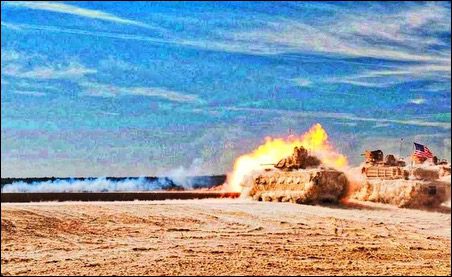 A military facility by the United States located in Maryland, in Prince George's County by the name of Joint Base Andrews, is closest to Camp Springs, MD. This facility falls under the jurisdiction of the Air Force 11th Wing of the United States, AFDW (Air Force District of Washington). It was in the year 2009 that Naval Air Facility Washington and Andrews Air Force Base merged forming the Joint Base Andrews. This base is known as the home base of 2 Boeing VC-25 which have the Air Force One call sign when the United States president is on board. There are several units based here, like the 11th Wing (11WG) (AFDW), 89th Airlift Wing Mobility Command which is a group for the Presidential airlift, Air Force District of Washington, 79th Medical Wing, Tenant Units, National Guard Bureau. It was in the year 2010 after the recommendations of the Base Realignment and Closure, 2005 that the Air Force managed to complete the closure of the 316th and 11th wing and Joint Base Andrews. The 11th wing is now the organization of host base for Joint Base Andrews.