Aggressive Annapolis, MD Military Defense Attorneys
When You Need a Court Martial Lawyer in Annapolis, MD
Our criminal defense lawyers have successfully represented military personnel around the world.

The experienced military criminal defense attorneys at Gonzalez & Waddington have earned a reputation for defending service members at military installations worldwide. If you are stationed in Annapolis, MD and are suspected of a military crime, then hiring the most experienced defense lawyer can be the difference between losing your case versus winning your case or saving your career. Our court martial attorneys defend Annapolis, MD military personnel in both UCMJ and administrative matters to include representing service members suspect of sexual assault, rape, and other crimes under military law.
This video is an excellent example of why you need to hire the best military lawyers that you can find.
Our military criminal defense lawyers aggressively defend false accusations of rape, child abuse, and sexual assault under Article 120 UCMJ, 120b UCMJ, and 120c UCMJ.
Unlike the majority of civilian military lawyers or your free military lawyer, pleading guilty is an option of last resort. When our lawyers take a case, we force the military to prove their case. We take just about every case to trial and fight the allegations in front of a panel.
Our military court martial results speak for themselves. The suspected military service member and his or her well being is our main concern. Our criminal defense lawyers maintain lighter caseloads than the typical free defense attorney so that we can focus on each client separately. Your case will not be delegated to a random attorney and we will not bully you into pleading guilty at the eleventh hour. Our military attorneys have contested military court martial and ADSEP cases in the U.S. and globally.
Annapolis, MD Court Martial Attorneys
Our experienced court martial defense attorneys will use our history to defend your court martial or ADSEP case in Annapolis, MD.
Call today to consult with an aggressive court martial defense attorney.
Military service members stationed in Annapolis, MD merit the best court martial defense lawyers available to represent them at their trial or administrative separation (ADSEP) board.
If you or a loved one are stationed in Annapolis, MD and are accused of a military offense such as sex assault or if you are confronted with an admin discharge, NJP, show cause board, letter of reprimand, then call our military attorneys today.
Click here for legal resources: Judge Advocates Association – AR 27-10: Military Justice
Overview of Annapolis, MD
Annapolis; the capital of the U.S. state of Maryland, as well as the county seat of Anne Arundel County is situated on the Chesapeake Bay at the mouth of the River Severn. Annapolis is part of the Washington – Baltimore metropolitan area with a population measured as per the census of 2010 at about 38,400. Annapolis typically has a warm and humid climate with hot summers but there is no dry season. The area is covered by oceans and seas, forests, croplands, and human inhabitations with buildings, houses and apartments. The average temperature varies between -2-C to 30-C. The warm season lasts from May to September with the average daily high temperature of around 25-C. The cold season lasts from November to March with an average daily high temperature below 10-C. The Annapolis city served as the location for the Annapolis Peace Conference held in 2007. The United States Naval Academy and the original campus of St. John's College are both located in Annapolis.
Key Highlights of Annapolis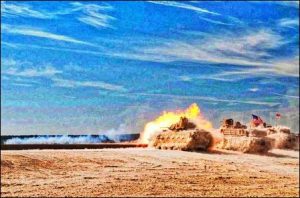 Until the American Revolutionary war, Annapolis was the administrative and political capital, an entry port, and a major Atlantic slave trade center. The city's chief industries are water trades such as sail making, building of boats and oyster-packing. Today, Annapolis is a home to a large number of recreational boats that have replaced the seafood industry. Annapolis became a temporary capital of the US after the Treaty of Paris in 1783. The United States Naval Academy was founded here in the year 1985. During the Second World War, the Korean and Vietnam wars, shipyards in Annapolis built several boats and military vessels like patrol boats and minesweeper vessels.
The United States Naval Academy founded in 1845 on the site of Fort Severn, now occupies an area of land next to the Chesapeake Bay, reclaimed from the Severn River.
Annapolis offers plenty of attractions for tourists, such as:
Tour of the Historic Downtown and the United States Naval Academy.
Tours along the water, the churches and beautiful parks in the area.
The Quiet Waters Park, for visitors to indulge in running, bird watching, biking, picnics, ice-skating, kayaking, a secluded play area for dogs and another area for small dogs.
During summers this park has evening concerts open to all in a laid back setting. A popular religious landmark is St. Anne's church.
A large compass on top of the church signifies the Gospel of Jesus Christ to the area.
The Historic Museum gives tourists a sense of what life was back in the 17th century.
Annapolis is undergoing rapid low-density development along its borders, severe traffic congestion, and ecological destruction of the bay, thus facing the current difficult challenges of American cities.
Military Details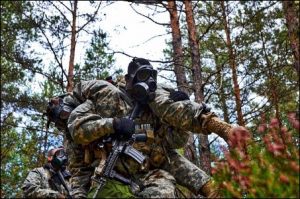 The United States Naval academy is a federal service institution in Annapolis. It is the second oldest of the United States service academies, educating officers for commissioning primarily into the United States Navy and the United States Marine Corps. The campus is located on the grounds of Fort Severn at the confluence of the Chesapeake Bay and River Severn. The entire campus, a National Historic Landmark is home to many historic monuments, buildings and sites. At the Academy, midshipmen wear service dress uniforms similar to those of the U S Navy officers. About 500 faculty members are divided evenly between military instructors and civilian professors. Nearly all the civilian professors have a PhD and could be awarded tenure based on promotion from assistant professor to associate professor. A few military instructors also have a PhD but almost all have a master's degree. Most of them are assigned to the Academy for 2-3 years only. There are also adjunct professors hired to fill temporary shortages in various disciplines.
The Naval Academy is an important attraction in Annapolis with its scenic location on the Chesapeake Bay and its beautiful campus. The Naval Academy has a remarkable history, a French Renaissance and contemporary architecture and it is designated as a National Historic Site. A guided walking tour is available to public and provides an
Overview of the experiences of the midshipmen as well as the educational, cultural, historical and recreational resources available onsite.