Aggressive Lexington Park, MD Military Defense Attorneys
When You Need a Court Martial Lawyer in Lexington Park, MD
Our criminal defense attorneys have successfully defended military service members worldwide.

The experienced military defense lawyers at Gonzalez & Waddington have gained a reputation for representing military members at Army, Navy, Marine Corps, Navy, and Coast Guard installations worldwide. If you are stationed in Lexington Park, MD and are accused of a military offense, then retaining the most aggressive defense attorney can be the difference between losing your career and family versus winning your case or saving your career. Our military defense lawyers defend Lexington Park, MD service members in both UCMJ and administrative matters to include representing service members suspect of sexual assault, drug offenses, and other crimes under military law.
This film is a great example of why you should retain the best court martial attorneys possible.
Our criminal defense attorneys defend false accusations of rape, child abuse, and sexual assault under Article 120 UCMJ, 120b UCMJ, and 120c UCMJ.
Unlike the majority of civilian military criminal defense attorneys or your free military counsel, pleading guilty is not something we commonly recommend. Our attorneys compel the military to prove their case beyond a reasonable doubt. We take just about every case to trial and fight the allegations in front of a panel.
Our military court martial results are clear. The suspected service member and his or her future is our chief concern. Our military criminal defense attorneys keep lighter caseloads than the average appointed military lawyer so that we can focus on each client individually. Your case will not be delegated to a third party and we will not bully you into pleading guilty at the eleventh hour. Our military attorneys have defended military court martial and ADSEP cases in the U.S. and worldwide.
Lexington Park, MD Court Martial Attorneys
Our experienced court martial defense lawyers will use our skills to defend your court martial or administrative separation case in Lexington Park, MD.
Call today to speak with a high-powered court martial defense lawyer.
Military personnel stationed in Lexington Park, MD merit the best court martial defense lawyers possible to defend them at their court martial or administrative separation hearing.
If you or a loved one are stationed in Lexington Park, MD and are suspected of a UCMJ crime such as sexual assault or if you are dealing with an administrative separation, NJP, elimination board, reprimand, then call our court martial defense attorneys right away.
Click here for military law resources: JAGMAN (JAGINST 5800.7F) – TJAGLCS Criminal Law Department
Details on Lexington Park, MD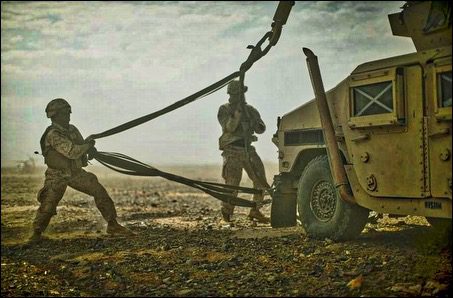 Located in the St, Mary's County in Maryland in the United States, Lexington Park, is census-designated. This is also the principle community of this park. According to the 2010 census, the population of this place was 11,626. The area in totality of this place is 21km square (8.1 sq. Miles); out of which 21km square (8.0 sq miles) is land and the balance of 0.26km square (0.1 sq miles) is water, which works out to only 1.24%. The population of this place consists of Hispanic, White, Black, Asian, American Indian, Native Hawaiian and also Pacific Islander. Lexington Park, MD is now considered as a fast-growing 'micropolitan' area of the nation which has expanded by almost 14.6 percent since the year 2010 largely due to the military growth. The population has been able to surpass 100,000 by the year 2010.
Key Highlights of Lexington Park, MD
Research on an archaeological basis has proved that this place was inhabited by Native Americans for 100,000 years. This area was later expanded by "planters", who were tobacco farmers. The plantations in the early times were by the free and indentured labor, but due to slavery, which started establishing in the 1600, the farming scenario had changed. The wealth was with a selected few and the small farmers who were free were either pushed 'down' or out. Lexington Park came into existence in the year 1943 with the Naval Air Station at the time of World War II. Earlier it was named the 'Jarbosville'. As of now there are several high-tech and aerospace companies developed here which are able to bring additional jobs.
Places to visit in Lexington Park, MD
If you are fond of sports and yet need to relax, then you can think of going to the Chancellor's Run Park. This center hosts a variety of special events, leisure programs and also senior activities. You also have volley ball courts here. Rhythm Club seems to be ideal for those who are lovers of entertainment and arts. Besides this you can opt for the aquarium or the zoo if you are travelling with family.
Education and People of Lexington Park, MD
There is no lack of schools here as you have the Secondary schools like the Elementary Green View Knolls, Town Creek Elementary, Lexington Park Elementary, Esperenza Middle, Chesapeake Charter and a lot more. Besides this, you have the St. Mary's College, Maryland, which is ranked fifth nationwide, the Southern Maryland College, and also the Academy for the Merchant Marine. All these are apt for the higher education required. The people living here enjoy the parks and some night life.
Military Details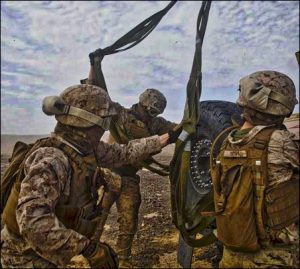 Naval Air Station is naval air station of the United States on the bay of Chesapeake near the river Patuxent. It works as home to the NAVAIR, the command for air systems in the navy, The Atlantic test Range, The Test Pilot School for the U.S. navy and also a centre for evaluation and test and acquisition of systems which are related to aviation of the navy. This was commissioned in the year 1913, and this station grew responding to the World War Second and evolved during the Cold War right up to now. It was in 1942 that the Marines arrived and managed to take over the security. At present, this station makes use of the MA (Navy Masters-at-Arm) along with the Defense Police Department for the enforcement of law. The NCIS (Naval Criminal Investigative service) is included for crimes of a high-profile kind. To access control help is taken from the security force on contract.