Aggressive Odenton, MD Military Defense Attorneys
When You Need a Court Martial Lawyer in Odenton, MD
Our court martial lawyers have successfully represented military service members worldwide.

The aggressive military criminal defense lawyers at Gonzalez & Waddington have developed a reputation for representing military service members at Army, Navy, Marine Corps, Navy, and Coast Guard installations worldwide. If you are stationed in Odenton, MD and are under investigation for a military crime, then having the most aggressive military lawyer can be the difference between going to jail versus winning your case or redeeming your career. Our military criminal defense lawyers defend Odenton, MD military service members in both UCMJ and administrative matters to include defending military personnel accused of sexual assault, drug use, and other offenses under military law.
Our criminal defense attorneys defend false accusations of rape, child abuse, and sexual assault under Article 120 UCMJ, 120b UCMJ, and 120c UCMJ.
Unlike the majority of civilian court martial defense attorneys or your assigned military attorney, pleading guilty is an option of last resort. Our firm make the military to prove their case. We take almost every criminal case to trial and fight the allegations in front of a jury.
Our military court martial results speak for themselves. The accused service member and his or her desired outcome is our primary concern. Our defense lawyers maintain smaller caseloads than the typical free military lawyer so that we can concentrate on each trial separately. Your case will not be delegated to a random lawyer and we will not coerce you into pleading guilty at the last minute. Our military lawyers have defended military court martial and administrative separation (ADSEP) cases in the U.S. and around the world.
Odenton, MD Court Martial Attorneys
Our aggressive military defense attorneys will use our history to defend your court martial or administrative separation (ADSEP) case in Odenton, MD.
Call today to consult with an aggressive military defense attorney.
Military service members working in Odenton, MD deserve the best court martial attorneys available to defend them at their trial or administrative separation (ADSEP) hearing.
If you or a family member are stationed in Odenton, MD and are suspected of a UCMJ offense such as sexual assault or if you are facing an admin discharge, NJP, show cause board, letter of reprimand, then call our court martial attorneys right away.
Click here for legal resources: Suits and Sentences – Global Military Justice Reform Blog
Odenton, MD is a bustling town with historical and military significance
Overview of Odenton, MD
Odenton is a bustling town in the state of Maryland and can be accessed in 15-20 minutes from Annapolis, the state capital. The latitude and longitude of Odenton is 39°04′17″N 76°41′59″W. To its east, Gambrills is located while on its west, there is Fort Meade, to the south, it is Crofton and to the north, Severn. Odenton is situated at the intersection point of two routes, Maryland 170 and 175. The zip code of Odenton, MD is 21113. Those who wish to come down to Odenton from Annapolis should head towards its west, while from Baltimore, it is south and from Washington, D.C, it is east. Odenton is spread across a land area of 14.8 square miles.
As per the United States Census Bureau's Census Data of 2010, the population of Odenton was 37,132, which had risen considerably from the 2000 population of 20,534. This growth was regarded as one of the greatest in any towns in the western country.
Key highlights of Odenton, MD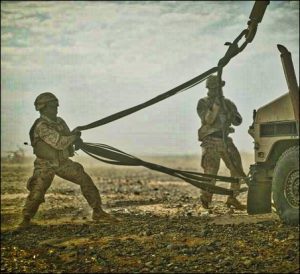 A & ER or Annapolis and Elk Ridge Railroad were built in 1840. This railroad was an important place during the Civil War as it offered a connection between the capital of the nation and the North region. It was only in 1868 that the town of Odenton came into existence. Another Railroad, B & P or the Baltimore Potomac was built in the same year but the services began only after four years in 1872. It was the first commercial places of Odenton.
After this, soon there were general stores such as the Watts and Murray, which were much sought after by farmers in the region and the railroad workers. The first post office came up at Odenton in 1871. As the town grew in terms of population and popularity, houses came up for railroad workers and the town turned into a bustling one. In 1891, the first church came up at Odenton and the very next year, a school was opened. Odenton finds itself in the 1878 Directory of Maryland. Then the population was just over 100. Soon, manufacturing units started coming up at Odenton. The first cannery, the George M. Murary Canning House built as early as the 19th century was operation till the 1900s. The United States Naval Academy came to Odenton in 1914 to construct a dairy, following a typhoid break at the Academy. Today, the Maryland Sunrise Farm occupies the place. Odenton rose into prominence with the set up of a military base at Ford Meade in 1917. Today, Odenton has come a long way from a farming region to a prominent business, industrial and residential province.
Places of eminence
The Epiphany Chapel and Church House: Listed on the National Register of Historic Places in the year 2001, the Epiphany Church was built in the year 1918, near Fort Meade, a military base. Riggin T. Buckler, one of the renowned architects of the time, designed it. The architecture is in the form of a cruciform manner, with the style from Arts and Crafts.
The Citizens State Bank: Though no longer a bank, it is an eminent and historical museum at Odenton. Built in 1917 for the military population, it provided services to the soldiers for their financial requirements. It served many roles after the closure of the bank in 1918, from a shop to train station to post office. The Odenton Heritage Society converted it into a museum in 1989.
Military Details – Fort Meade, the military base at Odenton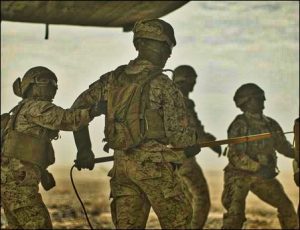 In 1917, the US military set up its military base at Odenton to build a training camp. This location was apt as there was a railroad nearby and the area was near to Washington DC. Fort George G. Meade was named after Major General George Gordon Meade, who played a major role in the Battle of Gettysburg, which in turn, helped in the Civil War. Fort Meade can be called as a city with more than 1200 buildings and many commercial points such as post office, bank, chapels, exchange mall, and so on. It provides many services to organizations of US military. The population of the area is estimated to be around 214,000.
Fort Meade today provides garrison style facilities and the educational infrastructure for the Defense Information School. It has around 2683 family quarters today. There is also an army museum that has army artifacts from both the World Wars. Visitors are allowed only to visit the museum. An assignment at the Fort for military personnel is considered to be a rewarding experience.
Fort Meade has been a major military center right from World War 1 to the modern period. There is a National Center for Information and Intelligence and it is the fourth largest workforce for the US army.