Overview of military judge disqualification – judicial exposure
General rule
United States v. Soriano, 20 M.J. 337 (C.M.A. 1985). If the military judge is accuser, witness for prosecution, or has acted as investigating officer or counsel, disqualification of military judge is automatic. But military judge need not recuse himself solely on basis of prior judicial exposure to the accused. See also United States v. Proctor, 34 M.J. 549 (A.F.C.M.R. 1992).
Prior judicial rulings
Liteky v. United States, 510 U.S. 540 (1994). Supreme Court (interpreting 28 U.S.C. § 455(b)(1)) indicates that prior judicial rulings against a moving party almost never constitute a basis for a bias or partiality recusal motion. Recusal not required except when prior rulings or admonishments evidence deep-seated favoritism or antagonism as would make a fair judgment impossible. Cited in United States v. Loving, 41 M.J. 213 (C.A.A.F. 1994).
Contact with SJA/DSJA
Military judges should not communicate with the SJA office about pending cases. In United States v. Greatting, 66 M.J. 226 (C.A.A.F. 2008), the military judge presided over three companion cases before hearing the present case. The accused's defense counsel questioned the military judge about the other cases and the judge admitted to having ex parte communications with "the staff judge advocate and probably his deputy" about the companion cases. Specifically, the military judge remembered saying that, for one co-accused, Government "sold the case too low given his culpability."
For the other two cases, he "questioned the appropriateness of their being at a special court-martial." Based on the military judge's communications with the SJA and "probably his deputy," trial defense counsel made a motion for the judge to recuse himself under RCM 902(a) for implied bias. The military judge denied the request. In reversing, the CAAF noted, "[T]he ex parte discussion that took place between the military judge and the SJA prior to Greatting's court-martial and while clemency matters and appeals in the companion cases were pending would lead a reasonable person to question the military judge's impartiality."
The military judge provided "case-specific criticism" to the SJA (and "probably his deputy") about companion cases, knowing that the accused's case was still pending. The court noted the SJA was "the very individual responsible for advising the convening authority," and the military judge made ex parte comments while clemency matters in the other cases were pending and, likely, before the accused's pretrial agreement had been finalized.
Our Lawyers Defend False Sexual Assault Allegations
The military judge also commented on the accused's level of culpability as one of the "two staff NCOs." By contrast, the military judge "questioned" (his word) whether the two junior Marines should have been sent to a special court-martial at all.
Companion cases / implied bias
As a general rule, a military judge is not per se disqualified from presiding over companion cases. In United States v. McIlwain, 66 M.J.312 (C.A.A.F. 2008), before the accused made forum election, the military judge stated on the record that she had presided over two companion cases (one a guilty plea and one a mixed plea). In the course of those companion cases, the military judge conducted providence inquiries and heard evidence that implicated the accused. The military judge advised defense counsel: "[I]f your client desires to go with a judge alone, then I would not sit; I would recuse myself. If your client decides to go with a panel of either all officers or officers and enlisted members, then I'm comfortable that I will be able to objectively instruct the members, rule on objections, and that sort of thing, because my role is different." The accused elected trial by member and challenged the military judge.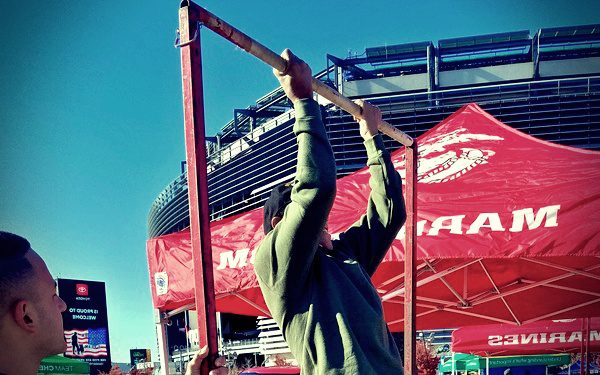 In response, the military judge noted she had made decisions favorable to the accused regarding witness credibility in the companion cases, decisions that "would suggest to an impartial person looking in that I can't be impartial in this case" if serving as the fact finder; however, the military judge reiterated that she would be comfortable presiding over a members case. The CAAF held the military judge abused her discretion in refusing the recusal request and set aside the findings and sentence. on the military judge's concession that an "impartial person" would have questioned her impartiality, the CAAF held the military judge abused her discretion in denying the recusal motion.
First, the court noted it was not relevant that the military judge was not ultimately the factfinder. "It is well-settled in military law that the military judge is more than a mere referee." "Every time she ruled on evidence, asked questions, responded to member questions, or determined instructions, the military judge exercised her discretion, a discretion that she admitted an impartial person would conclude had not been exercised in an impartial manner."
Second, in fashioning a remedy, the court noted that "not every judicial disqualification error requires reversal" and then applied Supreme Court's three-part test from Liljeberg v. Health Services Acquisition Corp., 486 U.S. 847, 864 (1988). The Liljeberg test considers (1) the risk of injustice to the parties; (2) the risk that the denial of relief will produce injustice in other cases; and (3) the risk of undermining public confidence in the judicial process. The court focused on the first and third factors, noting that the risk of injustice to the parties is "high" when a military judge states a bias on the record yet continues to preside over the case and that the military judge's refusal to recusal herself likely had a "corrosive impact on public confidence in the military justice system."
The CAAF noted that sitting on companion cases, without more, does not mandate recusal (citing United States v. Oakley, 33 M.J. 27, 34 (C.M.A. 1991)). See also United States v. Nave, ACM 36851, 2008 WL 5192217 (A.F. Ct. Crim. App. Dec. 10, 2008) (unpublished) (military judge not required to recuse after presiding over three companion cases, even though two of those co-accused were set to testify in this case and the military judge had ruled in a companion case about an entrapment defense the accused planned on raising).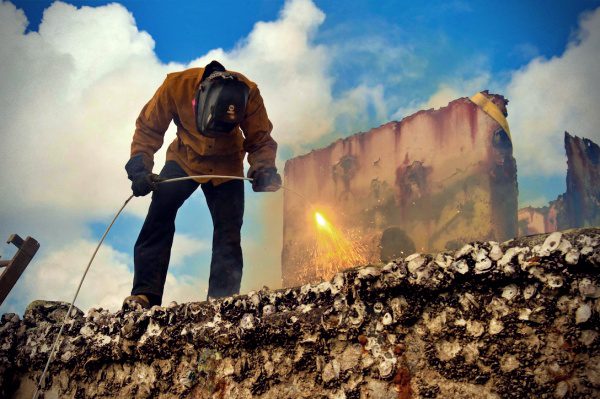 Repeated sua sponte (and pro-Government) decisions
United States v. Johnston, 63 M.J. 666 (A.F. Ct. Crim. App. 2006). Military judge "abandoned his impartial role in th[e] case solely on the basis of his actions and rulings during the trial." The court noted the ruling was unusual because a specific ground for dismissal did not arise under RCM 902 but that after applying an objective test, based on the standpoint of a person watching the proceedings, the judge's rulings created the appearance of partiality in favor of the Government. The military judge twice sua sponte reversed a previous judge's ruling and admitted evidence regarding statements made by the accused's wife that were strongly pro-Government. The court stated that although no actual bias by the military judge was noted, the judge abused his discretion by not disqualifying himself under RCM 902. Findings and sentence reversed.
United States v. Rivers, 49 M.J. 434 (C.A.A.F. 1998). The military judge did not abuse his discretion in denying defense motion that he recuse himself based on the fact that he had ruled on a command influence issue similar to the accused's in a companion case, and that he had learned that accused had offered to plead guilty. The military judge ruled in the accused's favor on the UCI issue, and no incriminating evidence or admissions from the accused relating to the offer to plead guilty were disclosed during trial on the merits. There was no reasonable doubt about the fairness of accused's trial.
United States v. Howard, 50 M.J. 469 (C.A.A.F. 1999). No prejudicial error occurred where military judge presided at prior case involving accused (who was tried twice, first for assault, then for AWOL). Military judge noted prior adjudication on the record and accused maintained he wished to proceed with the present judge. During the sentencing phase in the AWOL case, the defense introduced the accused's version of the events underlying the prior conviction; military judge interrupted defense counsel and stated that, although he had awarded the accused "an unusually light sentence for a fractured jaw," he found him guilty during that prior trial because he had kicked the victim in the head while he was on the ground. CAAF held that there was no error.
Busted providence inquiry
United States v. Bray, 49 M.J. 300 (C.A.A.F. 1998). The military judge is not required, per se, to recuse himself from further proceedings in a trial when he has conducted a providence inquiry, reviewed a stipulation of fact, and entered findings of guilty to initial pleas. Here, accused withdrew plea based on possible defense that came out during sentencing. Later, he obtained a new pretrial agreement, and returned to plead guilty. Military judge could preside over second case unless he had formed an "intractable opinion as to the accused's guilt," and a reasonable person who knew the facts of the case would question the appearance of impurity and have doubts as to the military judge's impartiality.
United States v. Winter, 35 M.J. 93 (C.M.A. 1992). Military judge is not per se disqualified after conducting a providence inquiry and then rejecting accused's plea of guilty to a lesser included offense. Counsel and judges should determine whether the judge should ask the accused if accused wants to continue to be tried by judge alone when the judge has rejected the plea. But see United States v. Rhule, 53 M.J. 647 (A. Ct. Crim. App. 2000) (stating that the Army's preference is for the military judge to recuse himself after the withdrawal of a guilty plea).
United States v. Dodge, 59 M.J. 821 (A.F. Ct. Crim. App. 2004), rev'd on other grounds, 60 M.J. 368 (C.A.A.F. 2004). Accused completed the entire providence inquiry but prior to the announcement of findings the parties disagreed over the maximum punishment. The accused then requested to withdraw his plea and proceed to trial, which request the military judge granted, and the case was adjourned for sixty days. During forum selection for the now contested proceeding, the accused claimed his rights to forum were circumscribed by the continued presence of the military judge who heard his providence inquiry and that he had no practical option but to select a trial by members.
Military judge allowed the accused to voir dire her regarding her potential bias and denied his challenge noting "she had not accepted [his] plea, had not formed an opinion concerning his guilt or innocence and everything she knew about the case was learned in her judicial capacity." Subsequently, accused pled guilty to the same specifications (except for one) that he attempted to plead guilty to in the first hearing. AFCCA held the accused's forum rights were not impinged citing RCM 903(c)(2)(B) and stated "there is no concomitant absolute right" to have a case tried by military judge alone. Further the court held the military judge is not disqualified "based simply on her participation in the first providence inquiry." The court declined to adopt the Army's approach in this situation stating "We are aware of the [ACCA's] approach . . . expressing a preference for recusal after withdrawal of guilty pleas" (citing Rhule) but "this Court rejected that approach long ago."
Knowledge of witnesses – Exposure to witnesses
United States v. Davis, 27 M.J. 543 (C.M.A. 1988) (military judge must use special caution in cases where he has heard a witness' testimony against a co-actor at a prior trial); United States v. Oakley, 33 M.J. 27 (C.M.A. 1991) (exposure to motions and pleas at prior trial of co-actors did not require recusal of military judge in trial before members).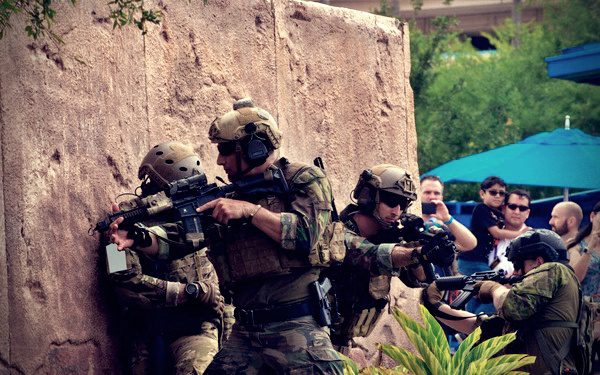 Relationship to witness
United States v. Wright, 52 M.J. 136 (C.A.A.F. 1999). Military judge announced at trial that he had a prior "close" association with NCIS agent stemming from a duty station at which the military judge, as a prosecutor, worked closely with the agent on several important criminal cases.
Military judge said he felt the NCIS agent was an honest and trustworthy person and a very competent NCIS agent, but that the witness would not have a "leg up" over the credibility of other witnesses, particularly the accused. The judge said he gave all members of the Marine Corps a certain "credence." CAAF noted that military judges have broad experiences and a wide array of backgrounds that are likely to develop ties with other attorneys, law firms, and agencies. Here, military judge's full disclosure, sensitivity to public perceptions, and sound analysis objectively supported his decision not to recuse himself; these factors contribute to a perception of fairness.
United States v. Phillipson, 30 M.J. 1019 (A.F.C.M.R. 1990). Inadvertent exposure to sentence limitation does not require judge to recuse himself. Consultations. United States v. Baker, 34 M.J. 559 (A.F.C.M.R. 1992). Military judge's consultations with another judge concerning issue in a case is
not improper.
Further actions void. United States v. Sherrod, 26 M.J. 30 (C.M.A. 1988) (holding when a judge is disqualified, all further actions are void). See also United States v. Howard, 33 M.J. 596 (A.C.M.R. 1991) (holding when military judge becomes a witness for the prosecution, he is disqualified and all further actions, as in Sherrod, are void). United States v. Wiggers, 25 M.J. 587 (A.C.M.R. 1987) (holding when military judge recognized that his prior determination of witness' lack of credibility disqualified him from acting as fact finder, judge should have recused himself rather than direct a trial with members). But see United States v. Burris, 25 M.J. 846 (A.F.C.M.R. 1988) (holding presiding over earlier trial involving same urinalysis inspection did not disqualify trial judge). See also United States v. Cornett, 47 M.J. 128 (C.A.A.F. 1997).
Accused's waiver of disqualification under RCM 902(e)
United States v. Keyes, 33 M.J. 567 (N.M.C.M.R. 1991). Military judge previously sat in a different case involving the accused. Defense had no challenge under RCM 902(b) and waived any challenge to the judge that might exist under RCM 902(a). Military judge properly recognized a sua sponte obligation to disqualify himself if warranted even with a defense waiver under 902(e). The military judge, however, found no basis for disqualification. Upheld by NMCMR.