Criminal and Administrative Cases
Below are real cases that our lawyers have defended.
Note: These are real case results from cases that Michael and Alexandra have personally defended.
However, all cases are different. A success in one case does not guarantee success in another similar case. We do not guarantee a certain outcome, to do so violates the Rules of Professional Responsibility. In addition, the results of the case often depend on the facts, whether the client follows our advice and the stage of the proceeding at which our services are retained. Please call us with any questions or for clarification.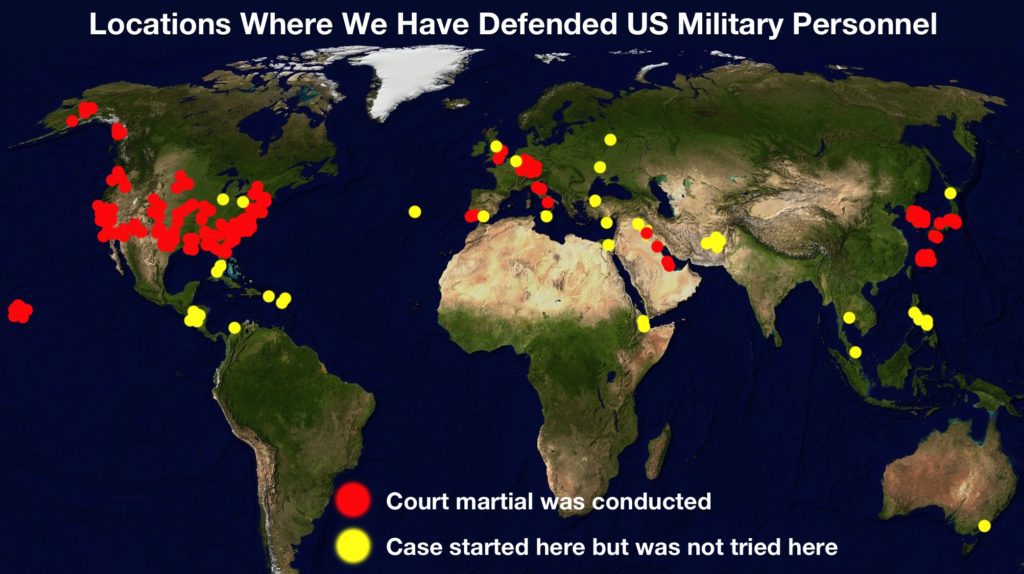 THESE RECENT CASES SHOW THAT IN THE MILITARY, THE DEFENDANT IS GUILTY UNLESS & UNTIL THE SERVICE MEMBER CAN PROVE HIS OR HER INNOCENCE, ESPECIALLY IN A SEXUAL ASSAULT CASE.
The accused needs the highest-powered defense possible, even if they are innocent. Otherwise, their rights will be trampled and they may end up in jail.