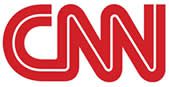 Killings at the Canal: The Army Tapes
November 16-20, 2009 on Anderson Cooper 360
1 hour Documentary on CNN Airs November 21 and 22, 2009 at 8 PM and 11PM EST.
A special four-part investigative report and a one-hour documentary about U.S. soldiers who were convicted of murder on the battlefield. CNN obtained more than 24 hours of interrogation footage. But was it murder or battlefield justice? See what we uncovered and decide for yourself. On Ander son Cooper 360 and CNN Investigative reports.