Aggressive Camp Darby, Italy Military Defense Attorneys
When You Need a Court Martial Lawyer in Camp Darby, Italy
Our court martial attorneys have successfully defended military servicemembers around the world.

The experienced court-martial attorneys at Gonzalez & Waddington have earned a reputation for defending military service members at Army, Navy, Marine Corps, Navy, and Coast Guard installations worldwide. If you are stationed in Camp Darby, Italy and are suspected of a military offense, then hiring the most hard-hitting court martial lawyer can be the difference between getting convicted versus winning your case or redeeming your career. Our military criminal defense lawyers defend Camp Darby, Italy military service members in both UCMJ and administrative matters to include defending military service members accused of sex assault, murder, and other offenses under the UCMJ.
This video is an excellent example of why you should select the best military defense attorneys possible.
Our military defense lawyers commonly fight false accusations of Article 120 UCMJ, Sexual Assault.
Unlike the majority of civilian-military lawyers or your assigned military lawyer, pleading guilty is not something we commonly do. When we are hired, we make the military to prove their case beyond a reasonable doubt. We take nearly every criminal case to trial and fight the allegations in front of a jury.
Our military court-martial outcomes speak for themselves. The accused military service member and his or her well-being is our principal concern. Our military attorneys keep lighter caseloads than the typically assigned military defense attorney so that we can concentrate on each client individually. Your trial will not be delegated to a random attorney and we will not intimidate you into taking a dive at the last minute. Our defense lawyers have successfully defended military court-martial and ADSEP cases in the United States and around the world.
Camp Darby, Italy Court Martial Lawyers
Our experienced court-martial attorneys will use our experience to defend your court-martial or administrative separation case in Camp Darby, Italy.
Call today to consult with a hard-hitting military defense attorney.
Service members working in Camp Darby, Italy deserve the best military defense attorneys possible to represent them at their trial or administrative separation hearing.
If you or a family member are stationed in Camp Darby, Italy and are accused of a UCMJ crime such as sexual assault or if you are facing an administrative discharge, Article 15, elimination board, reprimand, then call our court-martial defense attorneys immediately.
Click here for legal resources: Army JAG Corps Regimental History – AR 27-26: Rules of Prof. Conduct
Camp Darby, Italy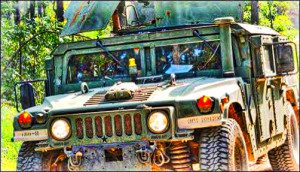 If the legal odds are stacked against the brave and men who serve in the United States military at home, then the bases located overseas present seemingly insurmountable legal challenges for soldiers accused of criminal activity. The Camp Darby Military Defense Lawyers at Gonzalez & Waddington specialize in handling cases thousands of miles from a soldier's home in a foreign land where military prosecutors get away with more legal shenanigans than they get away within the United States.
You need hard-hitting, relentless legal representation that understands military law and fights like champs to exonerate clients. Led by world-renowned criminal attorney Michael Waddington, the military defense lawyers at our law firm level the playing field between the accused and prosecutors that take liberties with legal proceedings. The Camp Darby military defense lawyers representing Gonzalez & Waddington handle administrative matters, as well as criminal cases that include murder, drug offenses, fraternization, and other charges brought under the UCMJ.
Camp Darby sits between the historically Italian significant cities of Pisa and Livorno. The remote installation only requires a 10-minute drive from Pisa, but the nearest large city of Florence takes about a 60-minute train ride. Florence attracts visitors for its spectacular Uffizi Gallery and especially the statute of David, considered by many art aficionados to be Michelangelo's finest work.
The Rich History of Camp Darby
Dedicated in November of 1952, Camp Darby honors the memory of Brigadier General William O. Darby, who died from injuries sustained by an enemy artillery attack on the shore of Lake Garda. Inside of Camp Darby, the main square holds a dedication to Japanese-American soldier Masato "Curly" Nakae. Private Nakae fought valiantly during World War II near Pisa along side the vaunted 442nd Regimental Combat Team. The 7th Medical Command built the United States Army Europe Contingency Hospital at Camp Darby during the late 1980s. Army brass requested the construction of the hospital, after the barracks bombing in Beirut that killed hundreds of United States soldiers.
Camp Darby in the 21st Century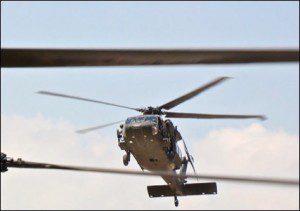 Camp Darby continues logistical support of combat deployments overseas in the form of war reserve storage and equipment maintenance. Civilians and army personnel work closely together to maintain weapon systems and military vehicles. The primary mission of the United States installation located in Italy remains to ensure quick responses to both enemy incursions and natural disasters. Camp Darby includes the 731st Munitions Squadron, 839th Trans, and 405th Army Field Support Battalion-Italy. The public has access to events inside of the base throughout the year to help create an everlasting bond between military forces and the small, bucolic communities located near the installation.
Best Camp Darby Military Defense Lawyers
You need the best Camp Darby military defense lawyers to defend your rights and honor. Michael Waddington has received critical acclaim for his fearless attacks on prosecutorial weak points and legal malfeasance. As a member of the American Board of Criminal Lawyers, Mr. Waddington comprises an upper-echelon group of legal experts that represent less than .004% of all United States criminal attorneys. He has appeared on CBS, CNN, NBC, and Fox to discuss high-profile War on Terror legal cases that involve soldiers stationed at home and overseas. The best-selling author writes legal commentaries for the Washington Post and USA Today. Turn to Gonzalez & Waddington for the best Camp Darby military defense lawyers to keep your military career on track.