When You Need a Court Martial Lawyer in Little Rock, AR
Our defense lawyers have successfully represented service members worldwide.

The aggressive military lawyers at Gonzalez & Waddington have earned a reputation for representing military service members at military installations worldwide. If you are stationed in Little Rock, AR and are under investigation for a military crime, then having the most aggressive criminal defense lawyer can be the difference between spending decades in prison versus winning your case or redeeming your career. Our defense attorneys defend Little Rock, AR military service members in both criminal and administrative matters to include representing service members accused of sex assault, drug use, and other crimes under the UCMJ.
This video is a great example of why you should hire the best court martial defense attorneys that you can find.
Our military defense lawyers commonly fight false accusations of Article 120 UCMJ, Sexual Assault.
Unlike the majority of civilian criminal defense lawyers or your free military attorney, pleading guilty is an option of last resort. When we are retained, we force the military to prove their case beyond a reasonable doubt. We take almost every criminal case to trial and fight the allegations in front of a panel.
Our military court-martial results are clear. The accused service member and his or her desired outcome is our main concern. Our military criminal defense attorneys keep lighter caseloads than the typically assigned military attorney so that we can focus on every client separately. Your trial will not be delegated to a random lawyer and we will not intimidate you into pleading guilty at the last minute. Our court martial lawyers have fought military court-martial and administrative separation (ADSEP) cases in the U.S. and around the world.
Little Rock, AR Court Martial Attorneys
Our aggressive court martial lawyers will use our experience to fight your court-martial or ADSEP case in Little Rock, AR.
Call today to consult with a high-powered court-martial defense lawyer.
Military personnel stationed in Little Rock, AR deserve the best court-martial defense attorneys possible to represent them at their trial or administrative separation board.
If you or a family member are stationed in Little Rock, AR and are suspected of a military crime such as sexual assault or if you are facing an admin discharge, Article 15, elimination board, reprimand, then call our court martial lawyers immediately.
Click here for legal resources: Air Force Appellate Defense Division – Navy-Marine Corps CCA
Little Rock, AR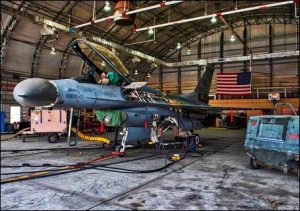 Like in every other profession, armed forces have required minimum levels of discipline in their troops to perform their functions efficiently. However, unlike in other fields, a lapse in discipline on the part of a few soldiers could be the cause of a life and death situation for a whole military formation. The reason behind this amplified effect is the nature of job these soldiers by occupation are involved in. As a result, the armed forces need to impose more stringent restrictions on the conduct of its troops so that the level of discipline maintained is higher. Whereas, not showing up for work in say, a departmental store, would mean getting fired and having benefits denied. The army would consider this an act of mutiny and the person involved in the act could face conviction.
Due to the strict rules and regulations and the considerably harder punishments, the armed forces have devised a system that seeks to ascertain the guilt or innocence of the accused personnel as accurately as possible. The whole process is made impartial by allowing a military judge to determine Questions of Law while a panel of military officers determines Questions of Facts. This allows a large number of people to ascertain the actual circumstances leading to the alleged crime and decide if the person accused is ongoing a fair trial. In spite of this, lawyers representing the accused can make a huge difference in proving the innocence of an accused personnel through the quality of their arguments and understanding of legal aspects. In this regard, Gonzalez and Waddington have created a strong repute when defending wrongfully accused troops stationed in the Little Rock Air Force Base and other military installations around the country.
The Surroundings of the Base
The Little Rock Air Base is in Jacksonville, Arkansas and is located in the Pulaski County around the suburban neighborhood of Little Rock. Being the capital of Arkansas, Little Rock acts as a major economic, cultural and transportation hub for the whole country in general and the South in particular. More so, because Little Rock is situated within the geographic center of Arkansas. The South Bank of the Arkansas River serves as the foundational land for the city and also as the source of its name. "La Petite Roche" was the name given to a small rock formation along the river which was later translated into 'Little Rock'.
Moreover, though the city does not carry much weight in terms of its population, it has a strong tradition of hosting military installations and museums from as far back as the Second World War. The first installation built there was Arkansas Ordinance Plant which was the chief production facility for fuses and detonators. Likewise, Jacksonville also hosts the Aerospace Education Center, Historic Arkansas Museum and the Museum of Discovery. The MacArthur Museum of Arkansan Military History also documents Arkansas's strong military tradition.
Little Rock Air Base
Little Rock Air Base was sanctioned in 1953 and started functioning two years later. A portion of Arkansas Ordinance Plant's land was sold to, and developed by the Department of Defense to create the airbase.
The base itself is home to the 19th Airlift Wing of the US air force and serves as the main training facility for pilots of the C-130 Hercules aircraft across all branches of the US military. Along with pilots, the airbase also provides training to navigators, flight engineers and loadmasters. The main missions of this tactical formation include; tactical airlift and aerial delivery which quite often consists of evacuating people affected by natural disasters and airdropping supplies to strife-torn regions, both domestically and internationally.
Due to the sensitive nature of operations and the abundance of equipment on the base, the slightest cases of negligence are also considered as criminal offenses punishable by jail terms. While the imposition and existence of such harsh punishments is a necessity in view of the damage that could be done due to negligence, excessive punishment is always unjust.