Aggressive Jacksonville, AR Military Defense Attorneys
When You Need a Court Martial Lawyer in Jacksonville, AR
Our court martial attorneys have successfully represented military service members worldwide.

The hard-hitting criminal defense lawyers at Gonzalez & Waddington have earned a reputation for defending service members at military installations worldwide. If you are stationed in Jacksonville, AR and are under investigation for a military offense, then retaining the most hard-hitting court martial attorney can be the difference between getting convicted versus winning your case or redeeming your career. Our criminal defense attorneys defend Jacksonville, AR military personnel in both UCMJ and administrative matters to include representing military personnel accused of sex assault, rape, and other crimes under military law.
This video is an excellent example of why you need to select the best court martial defense lawyers that you can find.
Our military defense lawyers commonly fight false accusations of Article 120 UCMJ, Sexual Assault.
Unlike most civilian military lawyers or your assigned military lawyer, pleading guilty is an option of last resort. Our firm compel the military to prove their case beyond a reasonable doubt. We take just about every criminal case to trial and fight the allegations in front of a panel.
Our military court martial results speak for themselves. The accused service member and his or her well being is our main concern. Our court martial defense attorneys keep smaller caseloads than the usual appointed military defense lawyer so that we can focus on every client individually. Your trial will not be delegated to a third party and we will not power you into a guilty plea at the last minute. Our military criminal defense attorneys have contested military court martial and administrative separation (ADSEP) cases in the U.S. and globally.
Jacksonville, AR Court Martial Lawyers
Our hard-hitting court martial attorneys will use our skills to fight your court martial or administrative separation (ADSEP) case in Jacksonville, AR.
Call today to speak with an experienced court martial defense lawyer.
Military personnel working in Jacksonville, AR deserve the best military attorneys available to represent them at their court martial or administrative separation hearing.
If you or a family member are stationed in Jacksonville, AR and are suspected of a UCMJ offense such as sex assault or if you are facing an administrative discharge, Article 15, show cause board, reprimand, then call our military defense lawyers right away.
Click here for military law resources: Electronic Benchbook – Global Military Justice Reform Blog
Jacksonville, AR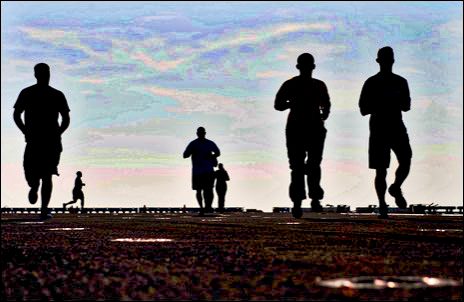 This city is located in the state of Arkansas, in the Pulaski County. According to the United States Census of 2010, the population of Jacksonville reached 28,364. The city was named after a landowner who was responsible for deeding the land in this region for right-of-way of the railroad to the Cairo and Fulton Railroad. Initially, there was just a small settlement surrounding a railroad depot, which eventually evolved into the hustling and bustling community that it is today.
The climate of the region can be classified as humid and subtropical. This implies that summers are excessively hot and humid, while winters are generally mild or cool.
The city is well-known for being the hometown of several famous personalities, such as Kris Allen, who was the winner of Season 8 of American Idol, Dan Hampton (more popularly known as Danimal), who is an American footballer featured in the Hall of Fame, and Robert Thomas, who was a part of the National Football League as a fullback.
Additionally, the Arkansas Ordinance Plant was constructed here in 1941, which is the main facility where detonators and fuses were developed for the Second World War. This facility, however, stopped operating after the end of the war and the land was sold for various other commercial ventures, including the construction of the Little Rock Air Force Base.
Little Rock Air Force Base
This air force base belongs to the United States Air Force. It is located almost 17 miles to the northeast of the city of Little Rock. It first opened up in 1955. Although it serves as one of the main air force bases today, it was initially limited to very limited air traffic.
This base serves mainly as a training base of the Department of Defense of C-130 Hercules. Flight engineers, C-130 pilots, loadmasters and navigators from all the sectors of the United States military forces come to this air force base to receive training in aerial delivery and tactical airlift. Besides, it is home to several different types of aircrafts, such as the C-130H, C-130J and C-130E.
The main unit based at this air force base is the 19th Airlift Wing. The main job of this wing is to provide the Department of Defense with the biggest transport fleet of C-130 Hercules in the world, airdropping troops and supplies in hostile regions where contingency operations are underway and proving humanitarian airlift relief services to victims of all sorts of disasters.
Legal Help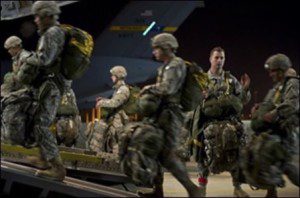 People serving in any branch of the United States military forces are to be lauded for the way they sacrifice their lives to serve the nation and its citizens. Not only is their work strenuous and demanding, they also have to maintain resilience in order to avoid facing legal action by the military for breaking the law. The legal action taken by the military is not proportional to the punishable act committed by the individual. For instance, an individual may even be court martialed for a minutely punishable offense.
To avoid such negative consequences, individuals in the military branches should contact military defense attorneys and court martial lawyers, who have specialized knowledge, training and years of experience in dealing with such legal military cases. It is imperative for one to seek the support and guidance of military lawyers because without this support, their entire future and career may be at risk.