Aggressive NAS Corpus Christi Military Defense Attorneys
When You Need a Navy Court Martial Lawyer in NAS Corpus Christi, Texas
We have successfully defended and acquitted Navy sailors around the world. Check out our case results to learn more.

NAS Corpus Christi Military Defense Lawyers
The aggressive criminal defense attorneys at Gonzalez & Waddington have earned a reputation for representing sailors at Navy bases such as NAS Corpus Christi. If you are stationed at NAS Corpus Christi and are accused of a military offense, then having the most aggressive court-martial defense lawyer can be the difference between losing your case versus winning your case or redeeming your career. Our criminal defense lawyers represent NAS Corpus Christi sailors in both criminal and administrative matters to include representing Navy sailors suspect of of sex assault, drug distribution, and other crimes under the UCMJ.
Unlike the majority of civilian military criminal defense lawyers or a free US Navy attorney, pleading guilty is an option of last resort. Our lawyers force the Navy to prove their case beyond a reasonable doubt. We take almost every case to trial and fight the allegations in front of a military jury.
Getting to Know NAS Corpus Christi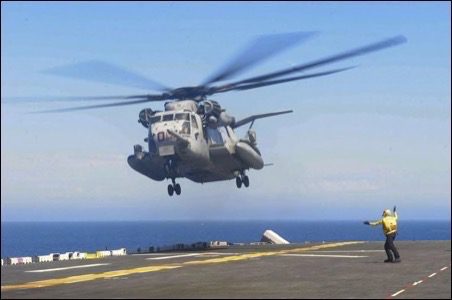 The Naval Air Station Corpus Christi can be found just outside the center of town, about six miles outside the center. This base, often called Truax Field, acts mainly as a navy pilot training station. Here recruits take part in an 18-month program, and each year the base sees about 400 new recruits. This base started out relatively small when it was built in 1941. The events that took place at Pearl Harbor affected NAS Corpus Christi in that it was made to be bigger so that more pilots could train at the base. By the time 1944 rolled around the base occupied 20,000 acres of land, featured barracks and hangers that totaled almost one thousand, and was acting as the world's biggest naval aviation training center. At that point, almost 35,000 pilots had been trained at the base.
As an interesting note in history, one of the graduates was former President George H.W. Bush. Bush was in the third graduating class at the facility and was actually the youngest pilot to ever graduate up to that point. This was in 1943.
Still Playing a Large Role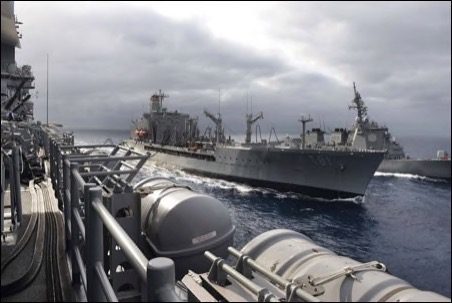 While it may not play quite as important as a role as it did in World War II, NAS Corpus Christi is still an important training facility. Most of the training today is through Training Wing FOUR. Its training program takes an in-depth look at all the factors that contribute to becoming an excellent naval aviator even with the aircrafts available today, which are much more complex than its predecessors. This base is also actively trains marines, the Coast Guard, and the Air Force up until mid-2012 when the program was stopped. Found on the grounds is the CCAD, which is the Corpus Christi Army Depot – a repair facility specifically for helicopters. It is the biggest such facility in the world.
Our US Navy court martial victories speak for themselves. The accused sailor and his or her well being is our chief concern. Our criminal defense lawyers keep lighter caseloads than the typical free Navy military defense attorney so that we can focus on each case on an individual basis. Your case will not be outsourced to a third party and we will not power you into pleading guilty at the last minute. Our military criminal defense lawyers have defended Navy court martial and administrative separation cases in the United States and worldwide.
NAS Corpus Christi Court Martial Attorneys
Our firm's founding attorney, Michael Waddington, graduated from Temple University School of Law in Philadelphia, PA and is a current member of the American Board of Criminal Lawyers. The ABCL is regarded as one of the most honored legal organizations comprised of some of the most influential criminal defense attorneys in the United States. Entry is by invitation only and is limited to highly
regarded criminal defense attorneys
that have a decade of experience defending criminal cases, during which time they must have defended 50 or more felony cases, and must have won 35 or more jury trials. Our aggressive Navy court martial defense attorneys will use our skills to defend your court martial or administrative separation (ADSEP) case at NAS Corpus Christi.
Call today to speak with a hard-hitting court martial attorney.
Navy sailors stationed at NAS Corpus Christi deserve the best court martial attorneys possible to represent them at their court martial or administrative separation board.
If you or a loved one are stationed at NAS Corpus Christi and are accused of a military crime such as sexual assault or if you are facing an administrative separation, NJP/Captain's Mast, or a reprimand, then call our military defense lawyers right away.
Locate a Professional Military Defense Lawyer in Corpus Christie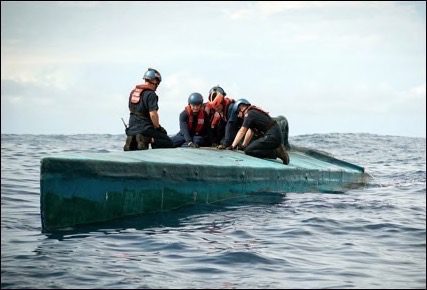 Are you based out of NAS Corpus Christi? Are you facing a court martial? Have you been charged or are being investigated for a criminal offense? If so, it's time to call Gonzalez & Waddington. We take an aggressive hard-hitting approach representing his clients in court martials around the world. We have a better understanding of the military and its proceedings than an average attorney in the Corpus Christi. It doesn't matter how big or small your case may seem, our military lawyers can step in.
Let a Professional Take Control
A court martial is not something that should be taken lightly, it's also not a typical case where you can just retain any lawyer in the Corpus Christi area. This is a time that calls upon experience, knowledge, and the urge to fight and win the battle, all of which Mr. Waddington can offer. It's all about having the confidence and firepower needed in order to take on a military criminal defense case and get the best result possible.