Aggressive Columbus MS Military Defense Attorneys
When You Need a Court Martial Lawyer in Columbus MS
Our defense attorneys have successfully represented service members around the world.

The aggressive defense lawyers at Gonzalez & Waddington have gained a reputation for representing military service members at military installations worldwide. If you are stationed in Columbus MS and are accused of a military offense, then hiring the most hard-hitting court martial attorney can be the difference between losing your case versus winning your case or saving your career. Our military attorneys represent Columbus MS service members in both UCMJ and administrative matters to include representing service members suspect of sex assault, drug use, and other crimes under military law.
This video is a perfect example of why you need to hire the best military defense lawyers possible.
Our criminal defense attorneys defend false accusations of rape, child abuse, and sexual assault under Article 120 UCMJ, 120b UCMJ, and 120c UCMJ.
Unlike most civilian defense lawyers or your assigned military lawyer, pleading guilty is not something we commonly do. When our attorneys are retained, we force the military to prove their case. We take just about every criminal case to trial and fight the allegations in front of a jury.
Our military court martial results speak for themselves. The suspected military service member and his or her desired outcome is our primary concern. Our military criminal defense lawyers keep smaller caseloads than the usual assigned defense lawyer so that we can concentrate on each client separately. Your trial will not be delegated to a third party and we will not push you into taking a dive at the last minute. Our military attorneys have successfully fought military court martial and administrative separation (ADSEP) cases in the U.S. and worldwide.
Columbus MS Court Martial Lawyers
Our hard-hitting military defense lawyers will use our experience to fight your court martial or administrative separation (ADSEP) case in Columbus MS.
Call today to consult with a hard-hitting court martial defense attorney.
Service members working in Columbus MS deserve the best military defense attorneys available to defend them at their trial or administrative separation (ADSEP) board.
If you or a loved one are stationed in Columbus MS and are suspected of a military offense such as sex assault or if you are dealing with an administrative separation, Article 15, show cause board, letter of reprimand, then contact our court martial defense lawyers today.
Click here for legal resources: Coast Guard Military Justice Practice Aids – JAGINST 5803.1E: Prof. Conduct of Attys
Visit the friendly city of Columbus, Mississippi
Located east of Tombigbee River, Columbus is a small city located in Lowndes County, Mississippi. In fact, three rivers – Tombigbee, Buttahatchie and Luxapalila meet at Columbus. Founded in 1821, the city was earlier known as Possum city, a name that is still common among the locals. With a population of approximately twenty three thousand as per the 2012 census, Columbus forms a part of the northeast area of Mississippi known as the Golden triangle. Golden triangle links three cities- Columbus, Starkville and West Point, three cities chosen to have more trade & economic activities with each other.
Key Highlights of Columbus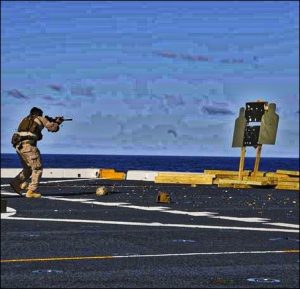 Education has been the highlight of the city since its inception. Franklin Academy was the first public school to be built in Columbus in 1821 and it is still in operation. Mississippi University of women is also located in Columbus. The city boasts of a public school with more than a thousand enrolled students and several private schools. Starting out primarily as a cotton growing place, the city has developed with time.
The Prairies had good black cotton soil. It had a large number of manufacturing industries by mid twentieth century, most of which have now shut down. New plants like Paccar engine, Aurora Flight Sciences, American Eurocopter and the Severstal mill and the Columbus Air Force Base are the new top employers of the city. Built by rich cotton growers, the antebellum homes are a major tourist attraction.
Friendship cemetery is another place of tourist interest where many soldiers who died in the American Civil War are buried. In fact, Memorial Day started from this cemetery when some young women decided to lay flowers on the graves of soldiers who died on both sides of the conflict. Deer, Turkey hunting and fishing are quite popular even to this day and attract a large tourist population. The Tennessee Tombigbee waterways host a couple of fishing tournaments every year, which are extremely popular. This waterway is also a popular destination for skiing.
It is also the birthplace of celebrated playwright Tennessee Williams. The old Victorian home where he lived in his childhood has been restored is a National Literary Landmark.
There are several golf courses too in the city. Columbus has even earned a place in the top hundred golf courses in the United States. Well connected by rail and road, the city has an airport – the Golden Triangle Airport.
Military Details
Columbus houses the Columbus Air Force Base, established since the Second World War. It is one of the flight training bases in United States though it did serve as a Strategic Air Force Command Base during the 1950s and 1960s. Today, it employs more than three thousand people and is one of the major employers in the area.
Recently, the city was in the news as it was hit by tornado which devastated many homes and damaged the Mississippi University of Women.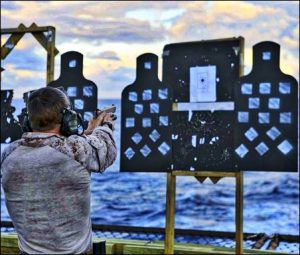 The Columbus Main Street has also been named as the Dozen Distinctive Destinations by National trust for Historic Prevention in 2008. The place offers cultural and informational tours that provide an insight into the history of town. Guided tours are available around the city to the Victorian and antebellum homes, Waverley Plantation Mansion, Friendship Cemetery, Mississippi University for Women, Churches, Catfish Alley – where the African Americans came to sell their crops and the catfish they caught along the way, Robert Walker Home site and the Tennessee Tombigbee waterway which is famous for its bass tournaments.
Columbus has a history of revamping itself with time from early cotton growers to manufacturing industries to world war hospitals and new manufacturing plants, the city has always moved with time and therein lies its appeal.