Aggressive Biloxi MS Military Defense Attorneys
When You Need a Court Martial Lawyer in Biloxi MS
Our criminal defense attorneys have successfully defended service members around the world.

The experienced military criminal defense attorneys at Gonzalez & Waddington have developed a reputation for representing military members at military installations worldwide. If you are stationed in Biloxi MS and are suspected of a military offense, then having the most hard-hitting military attorney can be the difference between going to jail versus winning your case or redeeming your career. Our criminal defense lawyers defend Biloxi MS military service members in both criminal and administrative matters to include representing military personnel accused of sex assault, adultery, BAH fraud, and other offenses under the UCMJ.
This film is an excellent example of why you must select the best court-martial lawyers available.
Our criminal defense attorneys defend false accusations of rape, child abuse, and sexual assault under Article 120 UCMJ, 120b UCMJ, and 120c UCMJ.
Unlike most civilian military defense attorneys or your assigned military lawyer, pleading guilty is not something we commonly recommend. Our lawyers make the military to prove their case beyond a reasonable doubt. We take nearly every case to trial and fight the allegations in front of a panel.
Our military court martial results speak for themselves. The suspected military service member and his or her desired outcome is our primary concern. Our defense attorneys maintain smaller caseloads than the average assigned defense attorney so that we can focus on each trial separately. Your trial will not be delegated to a third party and we will not intimidate you into taking a dive at the eleventh hour. Our defense lawyers have contested military court martial and administrative separation cases in the U.S. and around the world.
Biloxi MS Court Martial Attorneys
Our experienced military attorneys will use our history to fight your court martial or administrative separation case in Biloxi MS.
Call today to consult with an aggressive military attorney.
Military service members stationed in Biloxi MS merit the best court martial lawyers possible to defend them at their trial or ADSEP hearing.
If you or a loved one are stationed in Biloxi MS and are suspected of a UCMJ crime such as sexual assault or if you are facing an administrative discharge, Article 15, show cause board, letter of reprimand, then call our military defense attorneys immediately.
Click here for legal resources: AFCCA Rules – Fidell's CAAF Rules Guide
Biloxi Mississippi
Ranked as the 5th largest city of Mississippi; Biloxi is based in the Harrison county region and is a part of the Gulfport-Biloxi metropolitan area. The beachfront lies right on the Mississippi sound with barrier islands diffused across the coast. The climatic conditions are subtropical in nature with humid summers and wet winters and are predominantly influenced by the Gulf of Mexico. It is an abode to 50,644 people, 19,588 households, and 12,379 families with the approximate racial mix being 71.43% White, 19.04% African American, 0.49% Native American, 5.11% Asian, 0.11% Pacific Islander and 2.38% from two or more races. 3.65% of the people are Hispanic or Latino of any race. The city suffered extensive damage due to hurricane Katrina in August 2005 with most of the buildings destroyed.
Key Highlights of Biloxi
History: This city was initially under the French rule and then the British and Spanish regimen followed. In 1811, this region came under U.S control.
Connectivity: City is well connected by Air from Gulfport-Biloxi International Airport and also by road and water services.
Tourist Attractions: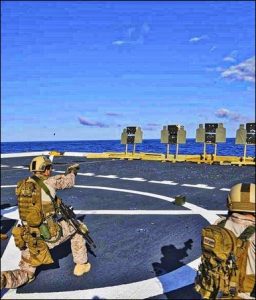 This town is a hub of cultural festivities and fun with year round celebrations schedule and various other activities discussed below
Arts and Culture: The city houses many nationally acclaimed artists with many shops and galleries selling the work of arts. The Walter Anderson Museum of Art (WAMA) exhibits the works of Walter Inglis Anderson (1903-1965). Other places to explore would be the Maritime & Seafood Industry museum, Ohr-Okeefe Art gallery, Beauvoir the Jefferson Davis home, Lynn Meadows discovery center, Infinity at NASA Stennis Space center and the Gulf coast symphony orchestra.
Casinos: Numerous Casino resort hotels with 24 hours gambling and gaming consoles, concert entertainment shows, spas and exquisite dining restaurants are located in this town.
Beaches and Water activities: Sixty-two miles of scenic shoreline offers many water based fun activities, Surfing, Barrier island cruise, swimming, shelling and more
Other facilities also include eco-tour to view wildlife, ferry to nearby islands, shrimping trips, renting jet skis and Kayaks.
Military Details
This is a U.S Airbase placed in Biloxi. The base Keesler is so called after aviator Lt Samuel Reeves Keesler, Jr., from Mississippi who died in the First World War in France.
Backdrop: During the early 90's, driven by deep budgetary constraints and following the end of cold war, few Air force bases faced closure and during such a time Keesler Airbase acquired weather forecasting courses and metrology and precision measurement equipment laboratory training programs. Subsequently 81st Training Wing also called 81 TW arrived at the base in 1993.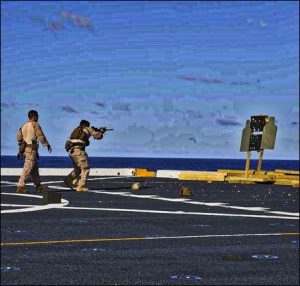 Training Support: From 1993 onwards, 81 TW has catered to the technical combat training and movement of the men in air in niche areas as soon as they complete all basic training, and also offer any supplementary or continuous training. At any given point of time, the base has around 4,800 students. Various subjects are covered under their study as maintenance for wideband, radio, IT, avionics and also cryptography. The wing also covers meteorology personnel, any radar operations, tropical cyclone forecasting, air traffic control, and Aviation Resource Management (ARMS).
Scenario Today: This base is considered to be one of the largest technical wings with four training squadrons. The 81st group of Medical also operates from this base and is the second largest medical center in the Air Force. The 45th Airlift Squad, which provides flight crew training in Learjet C-21, is also located here. Air Force Command's 403d Wing, which is an Air Mobility Command, is a composite unit also finds its place here. Finally, the CNATTU, which is the Naval Aviation Technical Training Unit Centre, a training module for U.S. Navy and U.S. Marine Corps, is also enlisted here.