Aggressive Gulfport MS Military Defense Attorneys
When You Need a Court Martial Lawyer in Gulfport MS
Our military lawyers have successfully defended military service members worldwide.

The aggressive court martial defense attorneys at Gonzalez & Waddington have gained a reputation for representing military service members at Army, Navy, Marine Corps, Navy, and Coast Guard installations worldwide. If you are stationed in Gulfport MS and are suspected of a military crime, then having the most experienced court martial lawyer can be the difference between spending decades in prison versus winning your case or redeeming your career. Our criminal defense lawyers represent Gulfport MS military service members in both criminal and administrative matters to include representing military personnel suspected of sex assault, robbery, and other crimes under military law.
This video is a great example of why you need to select the best criminal defense lawyers available.
Our criminal defense attorneys defend false accusations of rape, child abuse, and sexual assault under Article 120 UCMJ, 120b UCMJ, and 120c UCMJ.
Unlike most civilian court martial defense lawyers or your assigned military lawyer, pleading guilty is not something we commonly do. Our attorneys force the military to prove their case. We take nearly every case to trial and fight the allegations in front of a panel.
Our military court martial results are clear. The accused military service member and his or her future is our principal concern. Our military attorneys maintain lighter caseloads than the usual appointed military lawyer so that we can focus on every trial on an individual basis. Your case will not be delegated to a random attorney and we will not force you into taking a dive at the last minute. Our military criminal defense lawyers have contested military court martial and ADSEP cases in the U.S. and worldwide.
Gulfport MS Court Martial Lawyers
Our high-powered court martial lawyers will use our history to fight your court martial or ADSEP case in Gulfport MS.
Call today to speak with a high-powered military attorney.
Military personnel stationed in Gulfport MS deserve the best military lawyers available to represent them at their court martial or administrative separation hearing.
If you or a family member are stationed in Gulfport MS and are accused of a UCMJ offense such as sex assault or if you are facing an admin separation, NJP, show cause board, letter of reprimand, then contact our court martial lawyers right away.
Click here for legal resources: NMCCA Rules – Air Force JAG School
Casinos, fishing, museums, golfing, fine dining- all at Gulfport, MS
With a population of approximately sixty seven thousand, Gulfport is the second largest city of Mississippi. It houses US Navy Atlantic Fleet and it was officially incorporated in 1898 when the harbor was made operational, originally for transporting materials from coast to inland mills. The first US post office started in nineteen hundred ten followed by a Customhouse. This post office was listed in 1984 in the National register of Historic Places. Last time the city was in the news for being battered by hurricane Katrina which killed many and devastated major parts of Gulfport. It was earlier devastated by hurricane Camille. With a total area of one hundred sixty six square kilometers, this coastal city has long, hot and humid summer with short and warm winters. Primarily white, African Americans form the second largest race in the state. Biloxi of Harrison county and Gulfport share a county seat.
Key Highlights of Gulfport, MS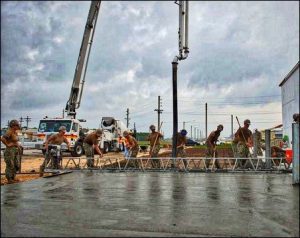 It has a long beach and is a popular tourist destination. The city has hosted some popular cultural programs such as "Cruising the Coast" (classic cars), "World's largest fishing rodeo" and "Smoking the sound" (speedboat racing). It has many casinos and consequently many hotels and restaurants. The casinos here offer other facilities too – spa, gift stores and luxurious hotels.
Local attractions include fishing on chartered ships, playing golf at some of the best golf courses in the United States, visiting the museums or enjoying a game at the casinos. The city has children's museum and also historical and natural museums. The city boasts of as many as twenty golf courses designed by the top golf course designers. Fishing is also popular tourist attraction with the options ranging from fishing from chartered boats, piers, wading, brackish water, saltwater or freshwater fishing. Being a coastal city with temperate climate, the city enjoys a constant flow of tourists all the year round. The city has many public and private schools and has campuses of Mississippi Gulf Coast Community College and University of Southern Mississippi. Well connected by road and waterways, the city also has an international airport.
Military Details
Gulfport houses naval construction battalion, which serves as the home base for US Navy's construction battalions. Set up in 1942, the centre primarily started as a training centre and then as a storehouse, followed by setting up of Naval Construction Battalion Centre, which it continues, to the present. With more than five thousand persons – civil and military – in its employment, it is the largest employer of the area.
Being a coastal city, it also has U.S. Coast Guard, which owns nine boats from Gulfport and has over hundred personnel primarily assisting in search and rescue programs across the coast.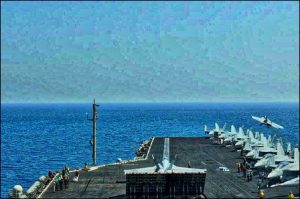 If you are looking for a quiet town with all the amenities of a modern city – good schools and colleges with good connectivity from major cities of the US, Gulfport is for you. It is a major tourist attraction, which means that it has good hotels and restaurants with many avenues for recreation such as museums, fishing, golf clubs and good shopping malls. Being a port city, it has good businesses within the city and many employment opportunities. The major employers include Navy Construction Battalion, Memorial Hospital, the shipyard and Harrison County school district. The port helps connect Central and South American markets with locations along Mississippi river. As such, Gulfport is a bustling city with thriving business and very long beautiful beaches with casinos, which bring in large revenues every year. Whether you intend to settle down after retirement or want to conduct business, Gulfport, MS holds attraction for any of the options.