Aggressive Bay St. Louis, MS Military Defense Attorneys
When You Need a Court Martial Lawyer in Bay St. Louis, MS
Our military defense lawyers have successfully defended military personnel around the world.

The experienced military attorneys at Gonzalez & Waddington have gained a reputation for representing service members at Army, Navy, Marine Corps, Navy, and Coast Guard installations worldwide. If you are stationed in Bay St. Louis, MS and are under investigation for a military offense, then hiring the most hard-hitting court martial lawyer can be the difference between going to jail versus winning your case or redeeming your career. Our court martial attorneys represent Bay St. Louis, MS military service members in both criminal and administrative matters to include representing service members accused of sex assault, drug distribution, and other offenses under the UCMJ.
Our criminal defense attorneys defend false accusations of rape, child abuse, and sexual assault under Article 120 UCMJ, 120b UCMJ, and 120c UCMJ.
Unlike most civilian military defense attorneys or your free military attorney, pleading guilty is not something we commonly recommend. When our attorneys take a case, we make the military to prove their case beyond a reasonable doubt. We take nearly every case to trial and fight the allegations in front of a panel.
Our military court martial outcomes are clear. The accused military service member and his or her well being is our chief concern. Our criminal defense lawyers keep smaller caseloads than the typically assigned defense attorney so that we can concentrate on every trial separately. Your case will not be outsourced to a random attorney and we will not bully you into taking a dive at the last minute. Our defense attorneys have fought military court martial and administrative separation (ADSEP) cases in the United States and worldwide.
Bay St. Louis, MS Court Martial Attorneys
Our hard-hitting military lawyers will use our history to fight your court martial or ADSEP case in Bay St. Louis, MS.
Call today to consult with an experienced court martial defense lawyer.
Military personnel working in Bay St. Louis, MS merit the best military defense lawyers available to represent them at their trial or administrative separation (ADSEP) hearing.
If you or a loved one are stationed in Bay St. Louis, MS and are suspected of a UCMJ crime such as sex assault or if you are facing an admin discharge, NJP, elimination board, letter of reprimand, then contact our court martial lawyers immediately.
Click here for legal resources: Air Force JAG School – NMCCA Rules
About Bay St. Louis, Mississippi, United States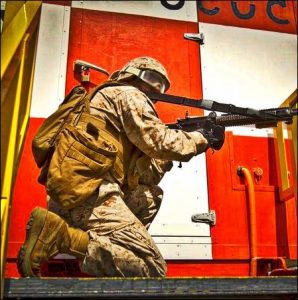 The County Seat of Hancock County, Mississippi forms the Bay St. Louis Area. It is also a segment of Gulfport-Biloxi Mississippi Metropolitan Statistical Area. The city is located at the Bay of St. Louis, which empties into the Mississippi and consists of a total area of 16.9 square miles, of which 6.1 square miles is land and 10.7 square miles is water. It is home to around 8,209 people, 3,271 households, and 2,064 families with the racial mix being 80.23% White, 16.59% African American.1.68% of the population was Hispanic or Latino of any race. This area has proven to be prone to catastrophic conditions from natural disasters like severe storms, hurricanes and floods that have often caused major damage destroying homes, putting lives and economic sustainability at risk. This region has taken two major hits – from Hurricane Katrina that made its landfall on the western edge of the county and Hurricane Camille, which made landfall as a Category 5 cyclone 36 years earlier.
Key Highlights of Bay St. Louis:
History
Robert Beinville named The Bay on his explorations when he had arrived there on the feast day of St.Louis.
Administration and Community Development
The allocation of key responsibilities follows four major sectors Administration, Public Works, Police and Fire. Within this framework the Mayor directs all employees in their focused duties to impart efficient and effective service to the public. This structure has a firm backing by the following departments – Finance, HR, Beautification, Municipal courts, Community and Cultural Affairs, Building and Zoning Services.
Popular Tourist Attractions of the City
1905 City Hall: This is a landmark building in the city which had suffered immense damage during hurricane Camille which has now been restored, and it is a home to Cypress cafe which serves meals, coffee, desserts and even gifts and known to be a favorite hangout spot for locals and tourists
Historical Depot: This is the official visitor center and home of Hancock County Tourism development bureau. It is an iconic building and is a landmark facility
Recreational Parks: The city boasts of a number of parks which are enveloped by historic Oaks and Magnolias namely Carol Vegas, McDonald, Al Smith, Larroux, Moore friends; Foster Commagere and the Martin Luther King Jr Park. They are movement areas or centrally located in town and form a great place for recreation and recharge with family and friends
Disaster Management: Being prone to major ecosystem storms and hurricanes, the city has incorporated several emergency measures such as The Blackboard connect has been devised as a city-resident communication system for easy and efficient access of important information by phone, by email and by text. It is a free system to be used during crisis.
Formation of an ordinance regulating and controlling erosion and sedimentation since soil is highly vulnerable to depletion by wind and water; this endangers water resources by decreasing water quality.
Floodplain Management is a community program for precautionary and corrective measures for decreasing flood damage.
Setting up the Hurricane information center for planning, response, recovery and relief.
Ordinance for regulating the storm water runoff from developmental sites to control and reduce the hike in storm water runoff rates and volumes.
Military Details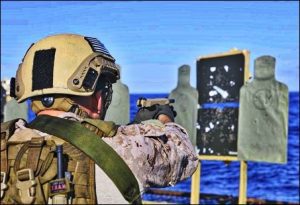 Stennis Space Center Mississippi: This includes a Special Boat Team 22 and a training school for Naval Small Craft Instructions as well as other Navy segments such as the Naval Meteorology & Oceanography Command along with the Office of Naval Oceanography and the U.S. Naval Research Lab, the Naval Corporate laboratory. SSC also houses more than 30 in house agencies, which encompasses numerous technology-based firms and also federal, state, private and academic organizations.