When You Need a Court Martial Lawyer in Grand Forks, ND
Our court martial defense lawyers have successfully represented military service members around the world.

The experienced criminal defense lawyers at Gonzalez & Waddington have gained a reputation for defending military members at military installations worldwide. If you are stationed in Grand Forks, ND and are suspected of a military crime, then retaining the most hard-hitting military lawyer can be the difference between having your rights trampled versus winning your case or redeeming your career. Our military lawyers defend Grand Forks, ND military service members in both criminal and administrative matters to include defending service members accused of sex assault, robbery, and other crimes under the UCMJ.
This video is a great example of why you must select the best military defense attorneys available.
Our criminal defense attorneys defend false accusations of rape, child abuse, and sexual assault under Article 120 UCMJ, 120b UCMJ, and 120c UCMJ.
Unlike the majority of civilian court martial lawyers or your free military counsel, pleading guilty is not something we do often. When our lawyers take a case, we compel the military to prove their case beyond a reasonable doubt. We take almost every criminal case to trial and fight the allegations in front of a jury.
Our military court martial victories are clear. The suspected military service member and his or her future is our chief concern. Our court martial defense attorneys keep lighter caseloads than the average appointed defense attorney so that we can focus on every client separately. Your trial will not be delegated to a random attorney and we will not power you into taking a dive at the last minute. Our defense attorneys have successfully fought military court martial and ADSEP cases in the United States and globally.
Grand Forks, ND Court Martial Lawyers
Our hard-hitting military lawyers will use our experience to fight your court martial or administrative separation case in Grand Forks, ND.
Call today to speak with an aggressive court martial lawyer.
Service members stationed in Grand Forks, ND merit the best military defense lawyers possible to represent them at their court martial or ADSEP board.
If you or a family member are stationed in Grand Forks, ND and are suspected of a UCMJ crime such as sex assault or if you are confronted with an administrative separation, Article 15, elimination board, letter of reprimand, then call our court martial defense attorneys right away.
Click here for legal resources: Naval Justice School – CAAF Website
Immerse In the Beauty of Grand Forks, ND
Known as the third largest city in of North Dakota in United States of America, Grand Forks was first founded by Alexander Griggs in the year 1870 and was incorporated in the year 1881. The city is located on the banks of Red River of the North in a region called Red River Valley. The city gets its name as Grand Forks as it is located at the fork of Red River and Red Lake River. It is located at about 74 miles north of Fargo- Moorhead area. The city area is around 20.09 sq. mi with a population of around 98,461 surrounding the area. The city has a humid climate due to its presence in Great Plains. The city offers a wide variety of cultural and arts events and its economy mainly depends on defense, education, manufacturing, scientific research and health care.
Key Highlights of Grand Forks, ND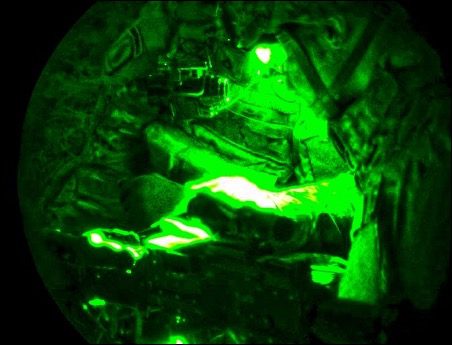 For Native Americans, Grand Forks had always been a very important meeting point prior to the settlement by Americans or Europeans. After its incorporation in 1881, the city grew when Great Northern Railway and Northern Pacific Railway in the year 1887. Chosen as the Air force base in 1954, many new jobs were offered to the community. There are around 14 parks and numerous tennis courts and golf courses around the district and offers recreation in a way. There are two large venues for sports such as Alerus Centre and Ralph Engelsted Arena.
The downtown holds a lot of historic buildings and is one of the oldest areas of the city where farmer's market and many large gatherings for festivals and events are held. The renowned University of North Dakota is one of the oldest universities and located in Grand Forks. Grand Forks International Airport, BNSF Railway is the type of transportations available in the district. The economy of Grand Forks runs mainly through:
Agriculture
Health care
Manufacturing
Education
Food processing
Some of the largest employers are Altru Health System, Grand Forks Public Schools, Grand Forks Air Force Base, Valley Memorial Home, and Grand Forks County etc., both service and the retail sector play an important part in the economy. A part of sales tax revenue is kept in growth fund and helps in the potential economic growth. Nicknamed as "The Grand Cities" or "The Sunflake City", the motto of Grand Forks is "A place of excellence".
Military Details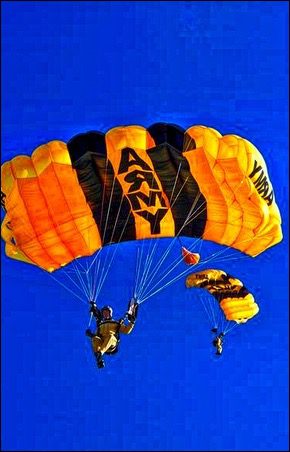 The military base is considered to be one of the integral parts of the city's economy. The Grand Forks Air Force Base is present in north of Emerado. It is the home for Air mobility commands and was established in the year 1955. The air force was occupied from the year 1957. Strategic Air Command was established in the year 1958 and in the year 1964 a Strategic Missile Wing was established. The timeline of the military base establishment started off in the year 1954. The construction of the base started in the year 1956 and in the year 1957 Fighter Group was established.
In the year 1999, the demolition of the missile silo happened with Strategic Arms Reduction treaty. In the year 2010, the final KC-135 was piloted to its new home McConnell AFB Kansas and thus ending the 50-year refueling mission that was happening at Grand Forks. The population was 2,367 in the year 2010 and its current host is 319 ABW, which is divided into Mission support and medical and assigned to Air mobility command. The civil engineer squadron, medical group, wing staff agencies, logistics and comptroller squadron all come under the AMC's 319th Air Base Wing.