Aggressive Meridian MS Military Defense Attorneys
When You Need a Court Martial Lawyer in Meridian MS
Our court martial attorneys have successfully represented service members around the world.

The experienced military defense attorneys at Gonzalez & Waddington have developed a reputation for defending military service members at military installations worldwide. If you are stationed in Meridian MS and are suspected of a military offense, then having the most hard-hitting criminal defense lawyer can be the difference between going to jail versus winning your case or saving your career. Our court martial lawyers represent Meridian MS military service members in both criminal and administrative matters to include representing military service members accused of sexual assault, theft, and other offenses under the UCMJ.
This film is a great example of why you should retain the best military attorneys possible.
Our criminal defense attorneys defend false accusations of rape, child abuse, and sexual assault under Article 120 UCMJ, 120b UCMJ, and 120c UCMJ.
Unlike most civilian court martial attorneys or your assigned military attorney, pleading guilty is not something we do often. When we are retained, we compel the military to prove their case beyond a reasonable doubt. We take almost every criminal case to trial and fight the allegations in front of a panel.
Our military court martial victories speak for themselves. The suspected service member and his or her well being is our chief concern. Our defense attorneys keep smaller caseloads than the usual assigned defense attorney so that we can concentrate on every trial individually. Your case will not be delegated to a random attorney and we will not intimidate you into a guilty plea at the eleventh hour. Our defense attorneys have contested military court martial and administrative separation (ADSEP) cases in the United States and around the world.
Meridian MS Court Martial Attorneys
Our hard-hitting court martial attorneys will use our skills to defend your court martial or administrative separation case in Meridian MS.
Call today to speak with a high-powered court martial lawyer.
Service members stationed in Meridian MS deserve the best court martial lawyers available to represent them at their court martial or administrative separation (ADSEP) board.
If you or a loved one are stationed in Meridian MS and are accused of a UCMJ crime such as sexual assault or if you are dealing with an admin separation, NJP, show cause board, reprimand, then contact our military defense lawyers today.
Click here for legal resources: SCOTUSblog – Air Force JAG School
Get Familiar with Meridian, MS by Knowing its Specialty
Overview – Eye-Charming City Location
Meridian city is one of the largest cities of US, belonging to Lauderdale County. It is the beautiful city of Lauderdale county which belongs to Mississippi State. Compared to all the cities of Lauderdale County, it was the sixth largest city with the population of about 39,572 as of 2008 population records. According to the 2013 population records, the population recorded is about 40,921. Meridian is perfect geographical located city with pleasant atmospheric conditions almost all the time. Meridian, MS is the fastest growing city developing day-by-day and is located near to four major highways connecting different regions in four different directions. Considering the geographical map of the city, it is spread around the area of 118.9 square kilometers, surrounded by Jackson which is 150km away from east side, Birmingham belonging to Alabama which is 248km from the west side, New Orleans belonging to Louisiana which is 325km from the northeast and Memphis belonging to Tennessee which is 372km away from the southeast direction of city.
Key Highlights of Meridian, MS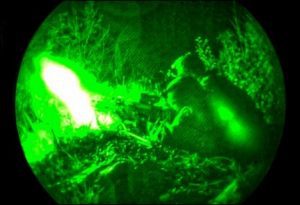 Meridian is the oldest city that came into existence in the mid of 18th century. Most of the economy belonging to the city was earned through railways and good transportation. Unfortunately, the city was completely destroyed in the civil war of America, which was again re-built in 1890. Since then, Meridian, MS was leading as a largest city of the state Mississippi till 1930. The city has a great railway system providing multiple services at one stage acting as a multi-model center. The city railway station named as Union Station was re-built in 1906, providing daily services to almost 242,360 passengers every year. The best part of the railway station was its multiple connected services connecting the railways, transit systems and greyhound buses.
There are numerous places to visit in the Meridian city, depicting the great history of the city. It was more than a century that the city came into existence which makes the city highly enriched with historic buildings like Riley Center, Little Theatre of Meridian, Art Museum of Meridian and Symphony Orchestra of Meridian. All these historic buildings clearly depict the historic image of the city. Apart from these, there are two historic libraries enriched with the history of whites and African Americans. Meridian, MS is the best location for art and entertainment, having roots of music in it. The city was the birth place of great musician named as Jimmie Rodgers, who was famous as father of country music. Dentzel Carousel was a special place to visit, which is really eye charming place.
Military Details – Meridian MS – Enabled by Excellent Military Services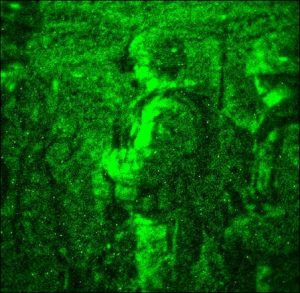 The complete area of Meridian, MS was protected by two military services named as 'Key Field' and 'Naval Air Station' which belongs to Meridian. Naval Air Station is the homeland military service of Meridian, serving the city all the time in efficient way. Combination of these two military services is offering about 4000 jobs to the people. Key Field has a remarkable record of endurance flight world-wide, which is recorded in 1935. In addition, the Key Field is acting as the best air re-fueling wing, standing at 186th position, which belongs to Air National Guard. Moreover, it is acting as a good support for the aviation brigade belonging to Army National Guard. There is a non-military hospital in Meridian, MS providing employment opportunities for about 2,610 people.
National Air Station belonging to Meridian has great prominence in the country, which is one among the chosen military airports for model program of defense installation. NAS of Meridian currently providing multiple services enriched with high quality and acting as a good support for the aviation industry. In addition, it is also extended its support for technical training. Day-by-day, NAS and Key Field are trying to improve their services effectively by increasing their quality.