Aggressive Hattiesburg MS Military Defense Attorneys
When You Need a Court Martial Lawyer in Hattiesburg MS
Our criminal defense lawyers have successfully defended service members worldwide.

The hard-hitting court martial attorneys at Gonzalez & Waddington have earned a reputation for representing military service members at Army, Navy, Marine Corps, Navy, and Coast Guard installations worldwide. If you are stationed in Hattiesburg MS and are suspected of a military offense, then hiring the most experienced military criminal defense lawyer can be the difference between getting convicted versus winning your case or redeeming your career. Our defense attorneys defend Hattiesburg MS military personnel in both UCMJ and administrative matters to include representing military personnel accused of sexual assault, robbery, and other crimes under military law.
This video is an excellent example of why you must select the best military attorneys possible.
Our criminal defense attorneys defend false accusations of rape, child abuse, and sexual assault under Article 120 UCMJ, 120b UCMJ, and 120c UCMJ.
Unlike most civilian military criminal defense attorneys or your free military lawyer, pleading guilty is not something we commonly do. Our attorneys force the military to prove their case beyond a reasonable doubt. We take nearly every criminal case to trial and fight the allegations in front of a jury.
Our military court martial results speak for themselves. The accused military service member and his or her well being is our chief concern. Our court martial attorneys maintain lighter caseloads than the typical appointed defense attorney so that we can focus on each trial separately. Your trial will not be delegated to a third party and we will not intimidate you into pleading guilty at the eleventh hour. Our military criminal defense lawyers have defended military court martial and ADSEP cases in the U.S. and around the world.
Hattiesburg MS Court Martial Attorneys
A
Our experienced court martial defense attorneys will use our experience to fight your court martial or ADSEP case in Hattiesburg MS.
Call today to speak with a high-powered military defense attorney.
Military personnel stationed in Hattiesburg MS deserve the best military lawyers possible to represent them at their court martial or administrative separation (ADSEP) hearing.
If you or a family member are stationed in Hattiesburg MS and are suspected of a military offense such as sexual assault or if you are dealing with an administrative discharge, NJP, show cause board, reprimand, then contact our court martial lawyers now.
Click here for legal resources: AFMAN 51-203: Records of Trial – JAGINST 5803.1E: Prof. Conduct of Attys
Take a drive through history in Hattiesburg, Mississippi
With a population of approximately forty-seven thousand, Hattiesburg is the biggest city in the Hattiesburg Mississippi national statistical area. Located at the fork of two rivers – Leaf and Bouie- the city was earlier called Twin Forks and Gordonville before being named Hattiesburg by the civil engineer William hardy who founded this city in 1882. The city was named after his wife Hattie. Despite being inland, the city was hit hard by hurricane Katrina and suffered extensive damage to life and property. Hattiesburg was located in between the railroad connecting Gulfport and Jackson when the railroad was built originally & this helped in with the growth of the city with increased freight movements by railroad. The city came to be known as The Hub as it became an intersection for major railroads of the country.
Key Highlights of Hattiesburg, MS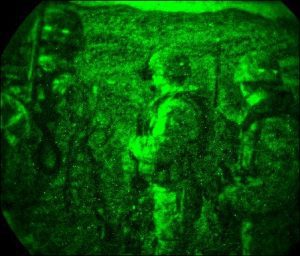 With a total area of one hundred twenty nine square kilometers, the city has short warm winters and long and humid summers. African Americans and whites are the dominant races in the city. Primarily Christians, Evangelical Protestants form the majority sub group. The city originally developed as a result of railroad passing through it and subsequently setting up of Camp Shelby, hospitals and two colleges –
The University of Southern Mississippi and the William Carrey University were also established which further contributed to the city growing in size. The major attractions here include the Hattiesburg zoo. With almost eighty wild life species, the zoo is a major tourist spot for families. The Hattiesburg Historic Neighborhood District has Victorian era homes in very good condition and it was listed in the National Register of Historic places. The city has been voted to be one of the best places to live in United States. The African American military history museum is listed in the National Register of Historic places and it is a major tourist attraction. Similarly, The Saengar theatre is also listed on National Register of Historic places and hosts the annual Miss Hospitality contest. Hattiesburg has several high schools – public as well as private. The main campuses of William Carrey University and The University of Southern Mississippi are also located here.
Military Details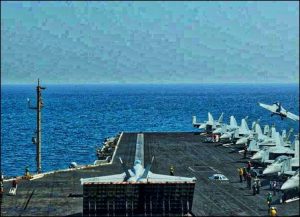 The city houses Camp Shelby, the largest training and mobilization camp in the United States. Set up during World War I, the camp covers an area of over five hundred square kilometers. Originally started as a training site for the reserve and active forces of Army, Navy and Air Force, the camp offers battalion level maneuvering training with others. The city has the Lake terrace Convention centre which is used for hosting meeting, conferences and seminars.
Its central location along with good connectivity via road and rail and a good climate throughout the year are the major attractions. It has a number of art galleries for the art buff. Mississippi armed forces museum at camp Shelby and the African American military history museum house rare exhibits of American history with over six thousand artifacts at display. The latter is the last USO building, built solely for African American people and it takes you through tale of courage of these people. Manufacturing plants of Koehler, BAE systems, Berry plastics, Coca Cola and Pepsi bottling plants, Budweiser etc are the major employers.
Steeped in history with major places in the National register of Historic places and being named as one of the best places to live in America, Hattiesburg is a beautiful city with friendly people, quiet townships yet having all the amenities of a modern city. If you are looking for a quiet city with the latest facilities, Hattiesburg is a bustling city of historic importance and yet has good employment opportunities for the newcomers.