Aggressive Twenty-nine Palms CA Military Defense Attorneys
When You Need a Court Martial Lawyer in Twenty-nine Palms CA
Our criminal defense attorneys have successfully represented service members worldwide.

Twenty-nine Palms CA Military Defense Lawyers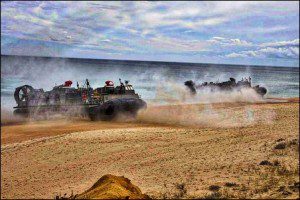 The aggressive military defense attorneys at Gonzalez & Waddington have developed a reputation for defending military members at Army, Navy, Marine Corps, Navy, and Coast Guard installations worldwide. If you are stationed in Twenty-nine Palms CA and are accused of a military offense, then hiring the most aggressive military criminal defense lawyer can be the difference between getting convicted versus winning your case or redeeming your career. Our military attorneys defend Twenty-nine Palms CA service members in both UCMJ and administrative matters to include representing military personnel suspected of sex assault, theft, and other crimes under military law.
This video is an excellent example of why you must hire the best criminal defense lawyers available.
Our criminal defense attorneys defend false accusations of rape, child abuse, and sexual assault under Article 120 UCMJ, 120b UCMJ, and 120c UCMJ.
Unlike the majority of civilian military criminal defense lawyers or your free military counsel, pleading guilty is not something we do often. When we are hired, we make the military to prove their case beyond a reasonable doubt. We take almost every criminal case to trial and fight the allegations in front of a jury.
Our military court martial outcomes are clear. The accused military service member and his or her future is our principal concern. Our court martial attorneys maintain lighter caseloads than the typical appointed military defense attorney so that we can focus on each trial individually. Your trial will not be outsourced to a random attorney and we will not bully you into a guilty plea at the eleventh hour. Our court martial attorneys have successfully contested military court martial and administrative separation cases in the U.S. and around the world.
Twenty-nine Palms CA Court Martial Attorneys
Our high-powered court martial attorneys will use our history to defend your court martial or ADSEP case at Twenty-nine Palms CA.
Click here for military law resources: Suits and Sentences – Air Force Appellate Defense Division
Twenty Nine Palms in California
Among some of the most picturesque places that you find in California, Twenty Nine Palms in the Santa Bernardino County is one of the most spectacular. Although the city is located in the Mojave Desert area, it is not affected by the scorching summer and enjoys a pleasant weather and a temperate climate all throughout the seasons.
Climate, demography and historical background:
According to the surveys conducted by the United States Census Bureau, Twenty Nine Palms CA covers an overall land area of about 59.1 square miles and it does not have any water percentage all around, since it is located in the desert region.
A large part of Twenty Nine Palms CA is elevated above sea level, so the climate is not moist-laden or sticky, and the residents enjoy a sufficiently cooler climate, especially during the winter months. But this is not the case with Palm Springs, which does not lose its sub-tropical climatic condition that is usually found in any desert region.
Twenty Nine Palms CA was named in this manner, due to the large vegetation that mostly consisted of palm trees. This region which was mostly surrounded by the Palm trees was founded by Colonel Henry Washington in the year 1852.
More About Twenty Nine Palms CA
According to the surveys that were conducted in 2000, the population density in the Twenty Nine Palms CA region was 269.3 inhabitants who lived per square miles and the entire population consisted of mixed variety of people like Whites, African Americans, Native Americans, Asians, Pacific Islanders and many others who came from other world zones.
There were also the Hispanic and the Latino people who composed much sections of the population, although these mixed varieties did not affect the peaceful situation of the city, as there are very less rate of crimes.
However, one tragic fact about 'Twenty Nine Palms CA', and that is, about 16.8 percent of the total population lives below the poverty line. The mixed varieties comprises single as well as married people, adult citizens and also children under the age group 18.
In the United States House of Representatives, Twenty Nine Palms CA has been chosen as the 8th Congressional district and among all the other districts in the California State Legislature, Twenty Nine Palms CA is the 16th district of the senate.
Twenty Nine Palms Marine Corps Battalion
The Marine Corps Air Ground Combat Center or the MCAGCC is located at Twenty Nine Palms CA, and it is a major military area, which offers security to the neighboring districts and also to the other states. It was built in 1949and it consists not just of the marine battalion, but also the 1st Tank battalion, the 3rd Combat Engineers, the 3rd LAR battalion, the VMU 1 and 3, the Assault Amphibian battalion and many more.
This place is also census designated county and the overall population census according to the calculations of 2000 were 8413. The MCAGCC has a zip code of 92278.
During the years of the Second World War, that is, from 1939 to 1945, this air ground combat center was considered to be the naval auxiliary air station base for the participants of the war. In the later years, when the United States was undergoing the tumults of the Korean War, it is this Marine Corps base which became a suitable platform for live fire training.
The Mojave Viper is one of the largest military training sessions that is conducted in America. This base is the home ground to this training program.
Call today to consult with an aggressive court martial lawyer.
Military service members working at Twenty-nine Palms CA merit the best military lawyers available to represent them at their trial or administrative separation hearing.
If you or a family member are stationed in Twenty-nine Palms CA and are suspected of a military crime such as sexual assault or if you are dealing with an admin separation, Article 15, elimination board, letter of reprimand, then call our military lawyers now.