Aggressive San Jose CA Military Defense Attorneys
When You Need a Court Martial Lawyer in San Jose CA
San Jose CA Military Defense Lawyers
Our court martial defense attorneys have successfully represented military personnel around the world.

The hard-hitting court martial attorneys at Gonzalez & Waddington have developed a reputation for representing military personnel at military installations worldwide. If you are stationed in San Jose CA and are suspected of a military crime, then retaining the most aggressive criminal defense lawyer can be the difference between having your rights trampled versus winning your case or redeeming your career. Our court martial lawyers represent San Jose CA military personnel in both criminal and administrative matters to include defending service members accused of sexual assault, murder, and other crimes under military law.
This video is a perfect example of why you should hire the best defense lawyers that you can find.
Our criminal defense attorneys defend false accusations of rape, child abuse, and sexual assault under Article 120 UCMJ, 120b UCMJ, and 120c UCMJ.
Unlike the majority of civilian military defense lawyers or your free military counsel, pleading guilty is not something we commonly recommend. We force the military to prove their case. We take nearly every criminal case to trial and fight the allegations in front of a panel.
Our military court martial victories speak for themselves. The suspected service member and his or her desired outcome is our primary concern. Our military defense lawyers maintain lighter caseloads than the average free military attorney so that we can concentrate on every trial individually. Your case will not be outsourced to a third party and we will not bully you into pleading guilty at the eleventh hour. Our military criminal defense lawyers have contested military court martial and administrative separation cases in the United States and around the world.
San Jose CA Court Martial Attorneys
Our experienced military attorneys will use our skills to fight your court martial or administrative separation case at San Jose CA. Service members stationed at San Jose CA deserve the best military defense attorneys possible to represent them at their court martial or ADSEP proceeding.
If you or a loved one are stationed in San Jose CA and are accused of a UCMJ crime such as sexual assault or if you are facing an admin separation, Article 15, elimination board, reprimand, then call our military lawyers right away.
Click here for legal resources: AR 27-10: Military Justice – Manual for Courts-Martial (2014 Supp.)
San Jose : The third largest city in California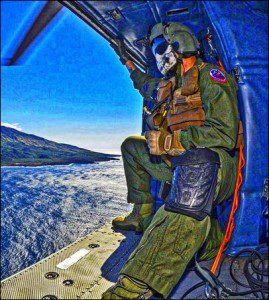 If you are interested to visit the different counties in California, then you must travel to San Jose, or the place which pronounces the name of Saint Joseph. In order of population, San Jose is the third largest city in California, having several amenities like schools, research centers and other academic areas, as well as parks, beaches, town clubs, and other areas of entertainment, as it is the largest city within the bay area in California. Also, it is the largest city in Northern California.
A Few Highlights of San Jose
San Jose CA occupies an important position in the entire map of Northern California, as during the modern age, 1900 onward, this place was a center for reputed inventions and innovative activities, one of which gave birth to the Montgomery Park under the influence of Prof. John Montgomery.
There was a severe earthquake in San Jose CA in the year 1906, which left much of the city completely destroyed.
During the Second World War, several people from Japanese camps were sent to San Jose camps, which were primarily meant for internment, and this was a time for much political tumult and furor.
At present there are many big industrial units, including the Ford Motor Companies, and several software firms like IBM.
Some geographical features of the city
According to the surveys conducted by the United Nations Census Bureau, San Jose, CA has a total land area of 3.4 square miles and a water area of about 1.91 percent. As far as the location of the city San Jose CA is concerned, it lies between the geographical faulting ranges of Andreas, which was the main source of the Loma Prieta earthquake in 1989.
It is often studied and recorded by seismologists and earthquake experts that San Jose CA is an earthquake-prone area. On an average rating, there is more than one earthquake that shakes the geographical position and the population of the city to an enormous extent.
There are multiple segments into which the city is divided: the Downtown San Jose, CA, the central, northern and the Eastern and the Southern San Jose parts. When the city was initially formed, there were many unincorporated communities, which were later on included as part of the main city.
There are many notable and lesser known communities as part of the San Jose CA, and these include the Almaden Valley, Silver creek Valley, Little Portugal, Santa Teresa, coyote Valley and many others.
The naval base near San Jose, CA
For the smooth and hassle-free running of the administrative territory and the Federal government wings of the city, the San Jose US Marine Corps Reserve Center plays a prominent role in maintaining the safety and security of the city, and also of the other nearby areas. Apart from this, one can also find the Uscg Integrated Support Command as part of a greater defensive strategy in San Jose, and eventually, of the greater parts of California. Homeland security, Federal government security and the military and naval retention and preservation are also done by the Usarc Retention, which is located at Oakland.
For the family members of the military personnel, there are several boarding and lodging facilities provided by the San Jose CA military base camps.
Moreover, incase of severe emergencies, the military takes the responsibility of the entire nation, and operates according to the guiding principles of USA and the joint decisions taken by the United Nations Organization.
Apart from this, there is also the army base camp for the coast guards, which is situated in San Jose, CA.