San Juan Puerto Rico Military Defense Attorneys
Puerto Rico Civilian Defense Lawyers
When You Require a Military defense Lawyers in San Juan, PR
We have successfully fought for and cleared the names of US armed forces personnel living around the world. Read our trial outcomes with various military attorneys.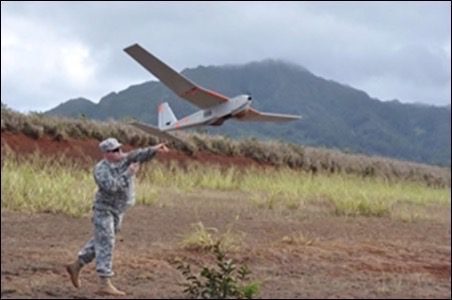 The unrelenting defense attorneys at Gonzalez & Waddington have earned a reputation for defending American Soldiers, Sailors, Airmen, Marines, and Coasties at bases such as San Juan Army National Guard. Suppose you are in San Juan, PR, and are suspected of a military offense. In that case, having a determined court-martial attorney can be the difference between being a felon versus winning your case or redeeming your career. Our court martial counsel eagerly represent San Juan, PR American armed forces personnel in both punitive and administrative cases: Sexual offenses, Murder– Article 118, UCMJ, Aggravated Sexual Assault, Conspiracy – Article 81, UCMJ, or Offenses Against Correctional Custody and Restriction – Article 87b, UCMJ.
For decades our court-martial defense attorneys fervently defend San Juan Army National Guard soldiers accused of sex crimes, adultery, BAH fraud, Maiming – Article 128a, UCMJ, Aggravated Sexual Contact, Soliciting Commission of Offenses – Article 82, UCMJ, or Self Injury, Without Intent to Avoid Service – Article 134, UCMJ. We also defend against other crimes under military law.
San Juan, PR Civilian Military Defense Attorneys
Firm founder Alexandra González-Waddington, has represented numerous American US service members charged with Article 120 crimes and has aggressively worked on some of the most notorious war crime cases from the Iraq and Afghanistan wars. Alexandra co-authored three best-selling criminal trial guides on cross-examination, Pattern Cross-Examination for Sexual Assault Cases: A Trial Strategy & Resource Guide, Pattern Cross-Examination for DNA and Biological Evidence, and Pattern Cross-Examination of Expert Witnesses, published by the National Association of Criminal Defense Lawyers.
These books are used by criminal defense attorneys worldwide and worldwide. In addition, she was one of the first defense lawyers to work as a Public Defender for the Augusta Judicial Circuit. Our firm's other founding partner, Michael Waddington, graduated from Temple Law School in Philadelphia, PA, and is a current member of the American Board of Criminal Lawyers, one of the most prestigious legal groups comprised of some of the most respected defense lawyers in the country.
In addition, a few of his cases were made into films, such as "Taxi to the Dark Side." He also commonly lectures on military lawyers on evidence. Our experienced San Juan, PR implacable criminal defense attorneys will use our skills to fight your court-martial or administrative separation (ADSEP) case in San Juan, PR.
Call today to speak with our military defense counsel.
Military personnel working with the San Juan Army National Guard should hire unyielding court-martial defense counsel to represent them at their military court-martial or ADSEP hearing. If you or a family member are stationed in San Juan, PR and are accused of a military offense such as Sexual assault, Maiming – Article 128a, UCMJ, Aggravated Sexual Assault, Conspiracy – Article 81, UCMJ, or Indecent Conduct – Article 134, UCMJ or if you are looking at an officer show cause board then call our unyielding military criminal defense counsel while you can.
History of the San Juan Army National Guard
The National Guard and Puerto Rican Army Reserve units have supported USA RSO in multilateral exercises and programs. A state or territory is controlled by the governor of that state, who acts as Commander-in-Chief. Thus, the National Guard is usually controlled by a state (in the Puerto Rico archipelago by community officials) and organized according to federal law. Still, in times of war and other emergencies, Guard units are under federal control.
The primary mission of the Air Support Station of San Juan Army National Guard is to support, repair and maintain aviation components of the United States and its allies in the region. Among the units supporting Puerto Rico is the 156th Airlift Squadron at Muniz Air National Guard Base, a rotating US air squadron from Fort Buchanan, a base of the United States. Army National Guards in Puerto Rico. A critical bilateral training program between the Jamaica Defence Force (JDF) and the United States is the quarterly exchange of units between the Puerto Rico Army National Guard and 3rd Battalion, Jamaica Regiment, National Reserve.
The complaint and hearing allege that the Puerto Rico National Guard (PRNG) and defendants (Puerto Rico Air National Guard, PRANG) violated Section 7116 (a) (1) (5) of the Statute by refusing the Memorandum of Understanding (MOU) that provides for a compressed work schedule for employees of the CWS negotiating unit at the Muniz Air National Guards Base. The United States requested that the American Federation of Government Employees Local 3936, the exclusive representative of our employees, implement the agreement by establishing a schedule for PRNG employees working 10 hours 4 days a week, two shifts a day, subject to changes due to mission requirements, as required in the agreement, and maintain the deal on these terms for six months from date of implementation.
Experienced San Juan, PR Military Criminal Defense Attorneys
The Distinguished Service Cross was awarded to Lieutenant Richard E. Cavazos, a Mexican-American citizen who later became the first Latino to be promoted to General-Recruiting in the US Army. This was an essential milestone in Army policy that harmed the regiment by depriving it of the best soldiers in Puerto Rico.
Puerto Rico's recorded military history stretched from the sixteenth century when Spanish conquistadors fought the native Taino to the current deployment of Puerto Ricans to the United States Armed Forces and military campaigns in Afghanistan and Iraq. Puerto Rico and Cuba remained the last two Spanish colonies in the New World for most of the 19th century, serving as the last outposts of Spain's strategy to regain control of the Americas. As a result, Puerto Ricans participated in every major U.S. military engagement during World War I as citizens of the United States. In addition, the "65th Infantry Regiment" of the islands fought in the Korean War.
The Paris Treaty gave the United States complete control of the former Spanish military installations and 120,000 hectares of land owned by the Spanish crown in Puerto Rico. When the island became United States territory, a military regiment was based on the island known as the Porto Rico Regiment.
On July 1, 1899, the US Army Infantry Regiment was founded in Porto Rico and approved by the US Congress on May 27, 1908. In 1919, the first regiment of the Puerto Rican National Guard was formed, and Major General Luis R. Esteves, who had served as a teaching officer for Puerto Rican officers in the regiment at Camp Las Casas, Puerto Rico, became the first official Commander of the National Guard. Although the war plan did not contain a separate infantry brigade, the US Department of War approved a new 92d infantry brigade as Puerto Rico's military command force.
At the beginning of August 1950, Fernos Isern, the local commissioner, told Washington that Puerto Rico was ready to deploy a 75,000 army to ally itself with the United Nations. Accordingly, the Governor of Puerto Rico appointed individual units of the National Guard to the State Emergency and Special Situations Service, and the guard was deployed hence. Accordingly, the Puerto Rican National Guard was mobilized under the command of Puerto Rican General Luis R. Estes, under the command of Puerto Rican Governor Luis Munoz Marin, and sent to various cities such as Jayuya, Utuado, and San Juan to confront the Puerto Rican Nationalist Party.
The mysterious explosion of the battleship Maine on 15 February 1898 in the Havana port killed 300 US Marines was a turning point for the United States at the beginning of war operations. When 18,000 US soldiers and naval escorts reached San Juan, the capital of Puerto Rico, and the principal military post of the Spanish armed forces on the island, Spain agreed to sign a peace deal with the US on August 13 to end the military hostilities. The formal handover of Puerto Rico to the US lasted two months, from 12 August to 18 October, when the last Spanish troops left Spain, and the US flag was hoisted on most of Puerto Rico's public buildings.
The decision to send a regiment to Korea and join the 3rd Infantry Division was a milestone in the racial and ethnic politics of the United States. In FY99, the Puerto Rico Army National Guard, America's unique bi-cultural force, was recognized as one of the most versatile and well-prepared state militias in the United States.
The organization did not exist in the United States because federal laws prohibited forces outside the United States and its territories without congressional authorization. However, during World War II, African-American troops expanded their role due to black leaders demanding access to combat positions, and officers assigned to Puerto Rican units were kept away from combat operations.
The first Puerto Rican graduate of US Military Academy at West Point, Puerto Rican young officer Luis Raul Estevez studied in military units of other states. Rafael Hernandez, a famous Puerto Rican musician, composer, and his brother Jesus, served in the band.
Ferocious San Juan, PR Court-martial Counsel
Military law forms the backbone of the military's legal system and applies to all active duty, national guard and reserves, and retired armed forces personnel across all branches. Therefore, if you or someone close to you has been charged with a crime under the UCMJ, you must turn to military defense lawyers for help right away. Find ferocious civilian military defense attorneys . As a former member of the US Army's Judge Advocate General's Corps (JAG), unstoppable military defense counsel, Michael Waddington has a history of helping San Juan Army National Guard military service members in a court-martial and administrative matters.
Our determined defense lawyers can provide legal advice to service members in punitive and administrative cases. If you are charged with a crime such as sexual crimes, Indecent Act, Larceny & Fraud, or Communicating Threats – Article 115, the defense lawyers at Gonzalez & Waddington can help. In all court-martial, possible charges are determined by the JAG prosecutors and the chain of command, not by law enforcement. Gonzalez & Waddington are distinguished when it comes to criminal defense by its complex knowledge of the law, and we take the time to understand every aspect of a case to achieve beneficial results for our clients. The civilian defense lawyers at Gonzalez & Waddington, will handle your case from start to finish.
San Juan, PR Court-martial Defense Law Firm
Our civilian defense attorneys will arrange free counseling to discuss your allegations in detail and explain how they will fight your case, which is different from most military attorneys. Use the contact form contact our ferocious military criminal defense counsel at Gonzalez & Waddington for legal advice. Call to speak to our determined military attorneys .
Click here for: Closing Arguments Samples PDF