Aggressive Fort Buchanan, Puerto Rico Military Defense Attorneys
Our Aggressive Puerto Rico Sex Crime Lawyers!
Our Seasoned Sex Crime Attorneys!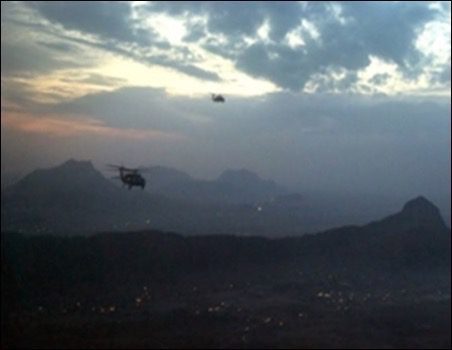 Our team of seasoned sex crime attorneys has the training to zealously represent your freedom in a court-martial. They are some of the top military defense attorneys in the field of military sexual assault defense. Our seasoned military criminal defense attorneys have decades of sex crime defense experience. If you or a loved one has been accused of a sexual offense such as murder, drug trafficking, theft, sexual assault, or fraternization, then act now! Our aggressive criminal defense lawyers will aggressively defend you.
A sex crime is a crime that occurs when a service member sexually violates or instigates a forced sexual act through psychological and physical force.
We have successfully defended and acquitted Airmen across the globe.
Check out our military law case results to learn more.
The hard-hitting criminal defense attorneys at Gonzalez & Waddington have earned a reputation for defending service members at US military installations around the world, such as Sicily. Suppose you are accused of a military offense. In that case, hiring the most experienced court-martial attorney can be the difference between having your rights trampled versus winning your case or redeeming your career. Our defense attorneys represent service members in both UCMJ and administrative matters, including defending Soldiers accused of sex assault, murder, and other crimes under the UCMJ.

Unlike most civilian military criminal defense attorneys or your free lawyer, pleading guilty is not something we often do. When we take a case, we make the prosecution prove their case beyond a reasonable doubt. We take almost every charge to trial and contest the allegations in front of a military panel.
Our trial victories speak for themselves. The suspected service member and his or her desired outcome is our main concern. Our defense lawyers keep lighter caseloads than the average appointed US military defense lawyer so that we can concentrate on each case on an individual basis. Your case will not be outsourced to a random lawyer, and we will not bully you into pleading guilty at the eleventh hour. Our court-martial defense attorneys have successfully fought US Army court-martial and administrative separation cases in the US and worldwide.
Background on Fort Buchanan Puerto Rico
In 1923, a 300-hectare area on the southern shore of San Juan Bay was acquired and designated Camp Buchanan. In 1940 the camp was renamed Fort Buchanan and during the Second World War it became a general depot, training centre and training ground for the Antilles Command, which expanded to its present 1,500 hectares. Fort Buchanan, Puerto Rico now consists of 746 acres and serves more than 13,000 people, including military personnel, their families, retired people, DoD and civilians after passing through the hands of the U.S. Army and Navy several times.
According to the United Command Plan of the Department of Defense, Fort Buchanan was under the control of the U.S. Southern Command (SouthCOM) on August 13, 1999, and became the home of the U.S. Army South after the withdrawal of USARSO in 2003. The base Initially served as training and maneuvering ground for troops from the Army National Guard ; later it served as command depot with postal facilities, a special training center and a personnel center.
Fort Buchanan is the only active-duty Army installation in Puerto Rico and the Great Antilles, named after BG James A. Buchanan, the first commander of the 1st U.S. Army Regiment of Puerto Rico. The Porto Rico Infantry Regiment of the U.S. Army was formed to command the regiment under Lt. Col. James Anderson Buchanan and he was promoted to colonel and then Chief General Brigadier. On 7 December 1971, the Third US Army resumed control over Fort Buchanan, and in 1973 the facility fell under direct control of United States Armed Forces Command (FORSCOM).
Fort Buchanan Puerto Rico
The U.S. Army Garrison at Fort Buchanan, Puerto Rico, is the only active U.S. Army facility in Puerto Rico. It is the only U.S. Army facility in Puerto Rico's capital, San Juan. Fort Buchanan is home to a number of rental activities, most of which are branches of the United States Armed Forces Reserve, including Headquarters of 1st Mission Support Command, United States Army Reserve and United States Navy Reserve, Puerto Rico Navy Operations Support Center (NSCO Puerto Rico) and the United States Marine Corps Reserve.
Fort Buchanan Puerto Rico
The base also supports US Homeland Security agencies such as Customs and Border Protection. The AFRC ( Armed Forces Reserve Center) is under construction at Fort Buchanan to accommodate the U.S. Army Reserve and is located at the headquarters and division (HDH) of the 339th Battalion, 393rd Retention Office. The $33.5 million Readiness Center for Puerto Rico's National Guard, Fort Buchanan. Fort Buchanan, comprises metal warehouses, maintenance and training areas, a physical training simulation center, emergency generators, tanks, vehicle washes and a helipad.
The Puerto Rico National Guard named the $33.5 million Puerto Rican National Guard Reserve at Fort Buchanan after Korean War veteran and former member of the 65th Infantry Regiment and Medal of Honor recipient Sergeant Juan E. Negron to the $33.5 million Puerto Rican National Guard Readiness Center.
Fort Buchanans' island-wide assistance mission under the leadership of the chief of the Army Reserve consists of providing real estate and supporting base operations for the Army Reserve in Puerto Rico and the US. Virgin Islands. The employer of small military facilities and provides logistical and administrative support for security and rental activities for reserve and National Guard forces. Fort Buchanan serves to support active duty soldiers in the Reserve / National Guard, Air Force and U.S. Navy Reserve, civilians, veterans, retired and military families.
Fort Buchanan Puerto Rico Court-Martial Defense Lawyers
The staff is at your personal disposal to make your move to and from the property as easy and pleasant as possible, and will provide you with a list of rentals and a map to give you information about the area in which the property is located. The union represents the interests of 300 collective bargaining workers in two municipalities. These employees work as security and maintenance personnel, civilian technicians and have adequate resources for the activities of the employees.
To reserve your tee time, you can call the Pro Shop during opening hours at (787) 707-3980 or (787) -707-3822. Upon arrival at Ft. Buchanan, all soldiers must report to the Welcome Center or to the Sergeant of the Military Police during off-duty hours.
The post City of San Juan has many attractions to keep you entertained. Ft. Buchanan offers a number of leisure facilities for card holders, including a 9-hole golf course, bowling center, fitness center, gargoyle and aqua park.
Puerto Rico is committed to improving the quality of its services for its citizens and their families. Fort Buchanan Army Base in Puerto Rico has objectives and infrastructure to plan, plan, design, build and maintain its infrastructure to support Fort Buchanan Mission and Mission Execution and to improve the well-being of its federal community. Fort Buchanan teaches people the values of loyalty, service, volunteerism, respect, honor, integrity, personal courage, care, empowerment, responsibility and constancy under the personal guidance of the people of the Army Base.
Military Lawyers – Puerto Rico
The changing fiscal climate is reflected in Army regulations that allow morale, welfare and leisure activities such as gyms to charge fees. The only question to be resolved concerns the amount of the annual fee that individual collective bargaining employees have to pay to use the gyms.
The employer is proposing a fee structure in which each employee of the bargaining unit would pay $225 a year for gym membership. The union is proposing that every employee of the collective bargaining unit be allowed to use the facility free of charge. Active reservists and units of the US Army National Guard from across the continent have headed to Fort Buchanan for emergency relief and thousands of service members have been awarded humanitarian medals for their relief efforts.