Aggressive Camp Santiago, Puerto Rico Military Defense Attorneys
Camp Santiago Military Defense Lawyers
Military statutes include numerous sex-related crimes. Military laws try to capture every possible human activity related to sexual misconduct and deviance. However, military sex crimes can be divided into subcategories such as rape, aggravated sexual assault, abusive sexual contact, child sex crimes, lewdness, and child pornography offenses.
Our experienced defense attorneys and their outcomes set us apart from less seasoned attorneys.
If you or a family member are suspected of a military Article 120 crime or if you are facing an administrative separation, non-judicial punishment, show cause board, letter of reprimand, then call our military lawyers immediately.
The suspected Soldier and his or her well-being is our primary concern. Our defense attorneys keep smaller caseloads than the average assigned military lawyer so that we can focus on each trial on an individual basis. Your case will not be outsourced to a random attorney, and we will not intimidate you into a guilty plea at the eleventh hour. Our court-martial lawyers have successfully defended US Army court-martial and ADSEP cases in the United States and around the world.
Camp Santiago Puerto Rico military attorneys
The camp's various training facilities include a virtual convoy deployment trainer maneuvering area, a training site called "Fire Trainer," which conducts simulation exercises, the 2HMMWB Engress Assistance Trainer, the pre-mob training area and an urban obstacle course. Other facilities in Camp Santiago include the Office of Sustainability, Automation, Support and Management (SASMO), the Museum of the National Guard of Puerto Rico, a cinema, a dining room, a base chapel, a community pool, water training areas, a fitness area, an Internet cafe, a Torres Fitness Center, six shops, a post office and a gas station.
Camp Santiago is the main training center for the U.S. Army, the Army National Guard and the U.S. Army Reserve and Air National Guard in Puerto Rico. The Joint Training Center Camp Santiago is a military training facility operated by the Puerto Rican National Guard on a 16,000-acre site in Salinas, Puerto Rico, USA. Camp Santiago is a primary training facility for the U.S. Army and the Army Reserve as well as the Puerto Rico Air National Guards for annual field exercises (FTX) and monthly summer exercises.
Soldiers from the 65th Infantry fall after a day of training in Salinas, Puerto Rico. Camp Santiago Joint Training Center is named after medal recipients from Salinas and Puerto Rico, specialists Hector Santiago and Colon.
Puerto Rico military defense attorneys
In 1940, the federal government leased a military camp known as Camp Salinas from the Puerto Rican government. In 1941, the 65th infantry regiment, the 3rd battalion, the first combat unit trained at the camp, was sent to Panama to guard the Panama Canal during World War II. Over time, the camp grew from a tent city with few fixed facilities to a facility with more than 300 buildings and 715,580 square meters.
In January 1966, Air Force Chief of Staff Col. Alberto A. Nido Prang contacted Maj. Gen. Winston P. Wilson, head of the National Guard's Office, to inquire about the possibility of establishing a troop training range at Salinas about 35 miles south of the southern coast. In 1990 and 1991, military units in Puerto Rico, such as the 92nd Maneuver Enhancement Brigade, enlisted at Camp Santiago for training in preparation for deployment to Operation Desert Storm in Kuwait.
Camp Santiago also played a role in training National Guard and Reserve Soldiers in Puerto Rico for Operation Enduring Freedom, the Afghanistan War and the Global War on Terror. In the early 1990s, military units from the 92nd Maneuver Extension Brigade were stationed at Camp Santiago for initial training before being deployed to Kuwait for Operation Desert Storm. In addition to training CARICOM troops to strengthen the cohesion of units in support of United Nations Resolution 940, the US troops also conducted training programs for Caribbean coalition forces.
Camp Santiago, Puerto Rico joint training center
Camp Santiago is a joint training center and military training facility controlled by the Puerto Rican National Guard under Col. Israel Romero, commander of the garrison at Camp Santiago JTC. The Camp Santiago Joint Maneuver Training Center (CSJMTC) is located 51 miles south of San Juan, the capital of Puerto Rico. The U.S. Army conducts annual drills at Camp Santiago to train officers and troops from the Dominican Republic, Jamaica and Barbados.
Amid all the noise and hubbub, the US Army is rushing to approve a multi-million dollar redevelopment of Camp Santiago-Salinas, a project that has potential impacts on the nearby community and the environment. The main gate to Camp Santiago is located on Puerto Rico Highway 52, and the entrance to Camp Santiago is accessible from all directions in Puerto Rico.
As part of the PRARNG project, 12 headquarters buildings will be constructed over an area of 84,620 m2 (3 battalion headquarters, 1 brigade headquarters and 3 cleaning and maintenance buildings) that provide space for daily operations and supply activities by active units and reserve components trained at the Camp Santiago Training Center (PRARNG). The headquarters building is designed for temporary training rather than permanent construction.
Camp Santiago facilities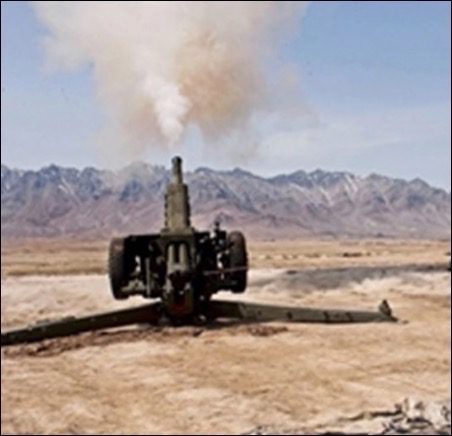 A specially designed gastronomic facility for temporary training (permanent construction). The PRARNG Dining Facility is a project to build a 12,412 square meter dining facility to support military personnel and authorize civilian use by active and reserve units training at Camp Santiago Training Center (PRARNG).
It is the annual training period for soldiers of the 488th Engineering Battalion, the 313th Postal Group, the 65th Standby Command, the Army Reserve, and instead of their usual training they set off with Marines from the Foreign Military Training Unit (FMTU) of the Marine Corps Special Operations Command (MARSOC) in Camp Santiago in Salinas, Puerto Rico, for an operational readiness exercise.
The exercise is a Certification Exercise (CEREX) for FMTU Team 5 and the unit is designed to evaluate their skills in a realistic and dynamic environment that simulates conditions they would encounter during the mission. Team 5 will be trained in Spanish and will consist of native speakers.