Aggressive Los Angeles, CA Military Defense Attorneys
When You Need a Court Martial Lawyer in Los Angeles, CA
Our defense lawyers have successfully represented service members worldwide.

The experienced military attorneys at Gonzalez & Waddington have developed a reputation for representing military members at Army, Navy, Marine Corps, Navy, and Coast Guard installations worldwide. If you are stationed in Los Angeles, CA and are under investigation for a military offense, then retaining the most aggressive court-martial attorney can be the difference between having your rights trampled versus winning your case or redeeming your career. Our court martial attorneys defend Los Angeles, CA military personnel in both criminal and administrative matters to include representing military service members accused of sexual assault, larceny, and other crimes under the UCMJ.
Los Angeles, CA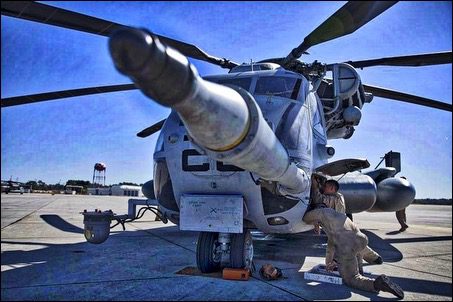 Los Angeles is currently the second-largest city of the country and is also the most populous city of the state of California. In addition to this, the city is also the county seat of L.A. County.
Los Angeles is located in the southern region of the state of California and is famous for its ethnic diversity, Mediterranean climate and sprawling metropolis. Furthermore, it is also known as being one of the key locations for entertainment in the United States. It is based in a big coastal basin and is surrounded by mountains from three sides.
The city is also popularly known by its nickname, the City of Angels. It is a truly global city because of the diversity it offers in the form of media, science, fashion, culture, technology, education, research, medicine and entertainment. The city currently ranks at number six on the Global Cities Index and at number nine on the Global Economic Power Index.
This cosmopolitan city is divided into more than eighty neighborhoods and districts, some of which were initially located outside of the city but were gradually enveloped by it, as it spread. The main areas of the city are East Los Angeles, South Los Angeles, Northeast Los Angeles, Crescenta Valley, Downtown Los Angeles, Greater Hollywood, the Westside, the Harbor Area, Wilshire and the San Fernando Valleys. Key landmarks in the city include the Walt Disney Concert Hall, Dolby Theatre, Los Angeles Memorial Coliseum, the Cathedral of Our Lady of the Angels, Getty Villa and the Capitol Records Building, among others.
This film is a perfect example of why you should hire the best court-martial attorneys that you can find.
Our military defense lawyers commonly fight false accusations of Article 120 UCMJ, Sexual Assault.
Unlike the majority of civilian criminal defense attorneys or your assigned military lawyer, pleading guilty is not something we commonly do. Our firm makes the military to prove their case. We take almost every case to trial and fight the allegations in front of a jury.
Our military court martial victories are clear. The accused military service member and his or her future is our main concern. Our court martial lawyers maintain lighter caseloads than the usual assigned defense lawyer so that we can concentrate on every case on an individual basis. Your trial will not be outsourced to a third party and we will not intimidate you into taking a dive at the eleventh hour. Our court martial attorneys have successfully contested military court-martial and administrative separation cases in the United States and around the world.
Los Angeles, CA Court Martial Attorneys
Our hard-hitting military defense attorneys will use our history to defend your court martial or administrative separation (ADSEP) case in Los Angeles, CA.
Call today to consult with a high-powered military attorney.
Service members working in Los Angeles CA merit the best court-martial defense attorneys possible to represent them at their court-martial or administrative separation (ADSEP) board.
If you or a loved one are stationed in Los Angeles, CA and are accused of a military crime such as sexual assault or if you are dealing with an admin discharge, NJP, elimination board, reprimand, then contact our court-martial attorneys immediately.
Click here for legal resources: Electronic Benchbook – Coast Guard CCA
Los Angeles Air Force Base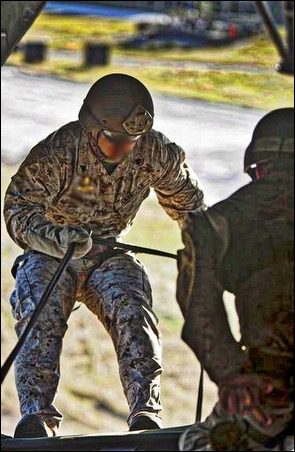 There are several military bases located in California, with the Los Angeles Air Force Base located in a small town called El Segundo. People employed by the Los Angeles Air Force Base usually live in Los Angeles and El Segundo, and other surrounding areas.
The Los Angeles Air Force Base plays an important role that it houses and provides support to the headquarters of the Space and Missile Systems Center of the Air Force Space Command. This center is mainly concerned with the acquisition and development of the required military space systems. In addition to that, intensive research regarding military space systems is also carried out here.
The 61st Air Base Wing is located here, which provide all the necessary support functions of the base. For example, it can provide services such as civil engineering, chaplain, logistics, communications, medical, security, readiness, quality of life services and personnel to any Departments of Defense that are located in the region. Over 790 individuals are employed here, since there are six staff agencies and five squadrons.
Legal Help at the Los Angeles Air Force Base
If an individual serving at the Los Angeles Air Force Base is charged for breaking any law set out by the military, he or she is likely to face strict action and may be court-martialed. Apart from the emotional trauma that it can cause, the individual's career will also be in jeopardy since there is no knowing whether the military court will give the service member a punitive discharge such as a Bad Conduct Discharge, a Dishonorable Discharge, or a Dismissal. Therefore, such individuals should always play it safe and contact a skilled military defense attorney that can use their knowledge, training and years of experience to ensure that the individual is able to emerge from the trial with as minute punishment as possible.