Aggressive Lompoc, CA Military Defense Attorneys
When You Need a Court Martial Lawyer in Lompoc, CA
Our court martial defense attorneys have successfully represented service members around the world.

The aggressive court martial attorneys at Gonzalez & Waddington have developed a reputation for representing service members at military installations worldwide. If you are stationed in Lompoc, CA and are suspected of a military crime, then retaining the most experienced military defense attorney can be the difference between losing your career and family versus winning your case or redeeming your career. Our criminal defense attorneys represent Lompoc, CA military personnel in both criminal and administrative matters to include representing military service members accused of sex assault, larceny, and other offenses under military law.
This film is an excellent example of why you must hire the best military attorneys that you can find.
Our criminal defense attorneys defend false accusations of rape, child abuse, and sexual assault under Article 120 UCMJ, 120b UCMJ, and 120c UCMJ.
Unlike most civilian criminal defense lawyers or your free military lawyer, pleading guilty is not something we commonly recommend. Our attorneys make the military to prove their case. We take almost every case to trial and fight the allegations in front of a jury.
Our military court-martial results are clear. The suspected service member and his or her well-being is our principal concern. Our military attorneys keep smaller caseloads than the average appointed military lawyer so that we can concentrate on every trial individually. Your trial will not be delegated to a third party and we will not bully you into taking a dive at the last minute. Our court-martial defense attorneys have defended military court-martial and administrative separation (ADSEP) cases in the U.S. and around the world.
Lompoc, CA Court Martial Attorneys
Our hard-hitting court-martial defense attorneys will use our history to defend your court-martial or ADSEP case in Lompoc, CA.
Call today to speak with a high-powered military attorney.
Military personnel working in Lompoc, CA merit the best court-martial defense attorneys possible to defend them at their court-martial or ADSEP board.
If you or a loved one are stationed in Lompoc, CA and are accused of a UCMJ offense such as sexual assault or if you are facing an administrative discharge, Article 15, show cause board, reprimand, then contact our military defense attorneys immediately.
Click here for military law resources: Air Force Law Review – Navy-Marine Corps Appellate Def. Div.
Lompoc, CA
Armies have intended to instill discipline in their troops since the beginning of time. Both the Greek and the Roman civilizations had coded laws that dealt with issues relating to mutiny, treason or desertion. Likewise, the Persians also imposed harsh punishments on their troops to create a deterrent for other troops from going astray. The harshness of the punishments varied from lashes, to beatings, to outright death.
Though humans have evolved from that stage of brute force, court-martial proceedings, especially those in which soldiers are wrongfully implicated, snatch from our troops what they value most: their honor. Especially in times of such high sensitivities and with the surmounting threats to our national security, expectations from our troops have increased. This implies that lapses in discipline or performance can be punished too harshly.
Court-martial proceedings for wrongly accused personnel can also hamper their career progression even if they are cleared of the charges. In this case, military personnel need to find legal representatives of high caliber who can fight for their honor and sense of duty in a courtroom. Gonzalez & Waddington have a proven track record of having done that for a number of years for troops stationed in Vandenberg Air Force Base Lompoc and other garrisons around the country.
Surroundings of the base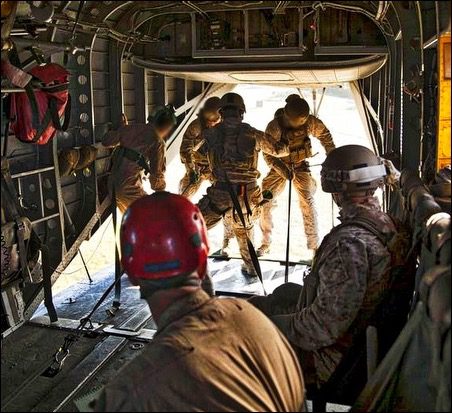 Lompoc has an ancient history with Chumash people inhabiting the land centuries before the first white settlers arrived. The area around Lompoc came under American control as a result the Mexican-American War. Initially, it was a military town due to the building Camp Cooke which was in close proximity. Lompoc is currently a general law city in Santa Barbara County, California with a population of over 42,000. The city is situated in the valley of the Santa Ynez River.
Lompoc was famous for the large number of flower fields that existed there and came to be known as the flower seed capital of the world. Though wine tourism is a growing sector of Lompoc's economy, government spending still remains the main source of employment and revenue for the city. Vandenberg Air Base is the dominant force in the economy with the Federal Correction Institute also contributing to it. The Air base alone contributes 1.7 billion dollars to Lompoc's economy. Additionally, Lompoc has a thriving culture with the Lompoc Valley Flower Festival and the Lompoc being the main attractions.
Vandenberg Air Force Base
Vandenberg Air Force Base is the successor to Camp Cooke and is located on the same stretch of land. The jurisdiction of the base belongs to the 30th Space Wing, Air Force Space Command. The base is used by the Department of Defense for space and missing tests with the core purpose of depositing satellites in polar orbit from the West Coast.
Due to the task specific and sensitive nature of Vandenberg's operations, troops are kept under more stringent vigilance as compared to more conventional forces. As a result, court martial proceedings, if initiated, would have strict regulations for defense personnel stationed at the base. In such case scenario, it is incumbent upon the personnel to take legal advice from proven legal experts having experience in dealing with cases of such sensitive nature.