Aggressive Monterey, CA Military Defense Attorneys
When You Need a Court Martial Lawyer in Monterey, CA
Our military lawyers have successfully defended military members worldwide.

The experienced military defense attorneys at Gonzalez & Waddington have gained a reputation for representing service members at military installations worldwide. If you are stationed in Monterey, CA and are suspected of a military offense, then having the most aggressive military criminal defense lawyer can be the difference between getting convicted versus winning your case or redeeming your career. Our military lawyers defend Monterey, CA military personnel in both UCMJ and administrative matters to include defending military personnel suspected of sex assault, larceny, and other offenses under military law.
This film is a great example of why you need to select the best court-martial lawyers available.
Our military defense lawyers commonly fight false accusations of Article 120 UCMJ, Sexual Assault.
Unlike most civilian court-martial defense attorneys or your free military attorney, pleading guilty is not something we do often. When our lawyers are retained, we force the military to prove their case beyond a reasonable doubt. We take nearly every case to trial and fight the allegations in front of a panel.
Our military court-martial results speak for themselves. The accused service member and his or her desired outcome is our chief concern. Our military attorneys keep smaller caseloads than the typically assigned military lawyer so that we can concentrate on each client separately. Your trial will not be outsourced to a random attorney and we will not push you into taking a dive at the last minute. Our military criminal defense attorneys have fought military court-martial and administrative separation cases in the United States and globally.
Monterey, CA Court Martial Lawyers
Our experienced military lawyers will use our history to fight your court-martial or administrative separation (ADSEP) case in Monterey, CA.
Call today to consult with an aggressive court martial lawyer.
Military personnel stationed in Monterey, CA merit the best military lawyers available to represent them at their court-martial or administrative separation (ADSEP) proceeding.
If you or a family member are stationed in Monterey, CA and are suspected of a UCMJ offense such as sexual assault or if you are facing an administrative separation, NJP, elimination board, letter of reprimand, then contact our military attorneys now.
Click here for military law resources: Air Force CCA – Army JAG Corps Regimental History
Monterey, CA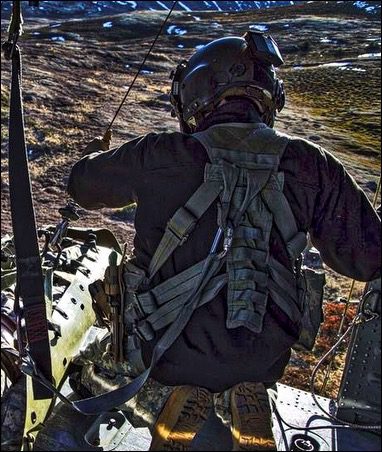 Monterey is a city that is located in Monterey County, on the Pacific Coast of Central California, slightly on the southern edge of the Monterey Bay. There are several key conservation areas located in Monterey Bay, which were established by the state of California. This includes Portuguese Ledge State Marine Conservation Area, Lovers Point State Marine Reserve, Asilomar State Marine Reserve, Pacific Grove Marine Gardens State Marine Conservation Area and more. According to the United States Census of 2010, the population of the city was around 27,810.
When the region was under the control of Mexico and Spain, the city served as the capital city of Alta California. Furthermore, there was great importance attached to the city, since it was the only port from which taxable goods could enter California. The city also has a rich history otherwise, from a cultural perspective. For example, the first theater, public library, publicly funded school, public building, newspaper and printing press of California are all located here or started from this city. The region has attracted artists from around the world since the end of the 19th century. In fact, many writers and painters in the past have also made Monterey their home.
Today, the city boasts several key attractions that manage to attract a lot of tourists, such as Cannery Row, Monterey Jazz Festival (which is held on an annual basis), Fisherman's Wharf and the Monterey Bay Aquarium.
Presidio of Monterey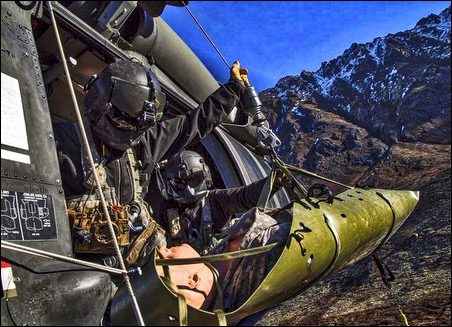 Monterey is also home to an installation of the United States Army, which is known as the Presidio of Monterey. This army installation also links to the era of Spanish colonial rule. At present, this installation is home to the Defense Language Institute Foreign Language Center. Furthermore, this army installation is significant since it is the last remaining Presidio in this state, and the only one that still maintains an active army installation.
This region was first discovered by a Spanish explorer called Sebastien Vizcaino. He was the one who gave the name Monterey Bay in 1602. He also produced an official report on the region, and suggested that the natural harbor he saw here, could be ideal for building a seaport, a military fort and also for colonization.
The United States took over the region in 1846 when the Mexican-American war was taking place. The commander of the Pacific Squadron of Navy, Commodore John D. Sloat, moved in unopposed and left behind a group of marines, who are responsible for shifting the location of the fort from its initial point to where it is located today.
Legal Aid
A number of actively serving members of the United States armed forces reside in Monterey and the surrounding areas. Such individuals should be truly lauded for sacrificing their lives to serve the nation, since serving in the military and abiding by military rules and regulations is not always an easy task.
It is also possible that an individual may have to face very severe consequences, such as court-martial. Depending on the severity of the situation, the individual should seek the help of a military defense lawyer. A lawyer with years of experience and expertise in dealing with legal issues that arise in the military and can expertly guide the individuals in a way such that they emerge from the situation in the best possible outcome with minimum negative consequences.