Aggressive Lemoore, CA Military Defense Attorneys
When You Need a Court Martial Lawyer in Lemoore, CA
Our criminal defense lawyers have successfully represented military members worldwide.

The hard-hitting court-martial defense attorneys at Gonzalez & Waddington have gained a reputation for defending military members at Army, Navy, Marine Corps, Navy, and Coast Guard installations worldwide. If you are stationed in Lemoore, CA and are accused of a military crime, then hiring the most hard-hitting court-martial defense attorney can be the difference between losing your case versus winning your case or saving your career. Our criminal defense lawyers defend Lemoore, CA service members in both UCMJ and administrative matters to include defending service members suspect of sexual assault, drug distribution, and other crimes under the UCMJ.
This video is an excellent example of why you need to retain the best court-martial defense attorneys that you can find.
Our military defense lawyers commonly fight false accusations of Article 120 UCMJ, Sexual Assault.
Unlike the majority of civilian-military attorneys or your assigned military attorney, pleading guilty is not something we do often. When our attorneys are hired, we compel the military to prove their case beyond a reasonable doubt. We take almost every criminal case to trial and fight the allegations in front of a panel.
Our military court martial victories speak for themselves. The suspected military service member and his or her future is our chief concern. Our military defense attorneys maintain lighter caseloads than the typical appointed defense attorney so that we can concentrate on every client individually. Your trial will not be outsourced to a random lawyer and we will not bully you into taking a dive at the last minute. Our court martial lawyers have contested military court-martial and administrative separation cases in the U.S. and around the world.
Lemoore, CA Court Martial Attorneys
Our hard-hitting military defense lawyers will use our experience to fight your court-martial or administrative separation case in Lemoore, CA.
Call today to speak with a high-powered military defense lawyer.
Military personnel stationed in Lemoore, CA merit the best military defense attorneys possible to represent them at their court-martial or administrative separation (ADSEP) hearing.
If you or a loved one are stationed in Lemoore, CA and are accused of a military offense such as sexual assault or if you are confronted with an administrative discharge, NJP, show cause board, letter of reprimand, then call our military defense lawyers right away.
Click here for legal resources: Manual for Courts-Martial (2012) – Naval Justice School
Lemoore, CA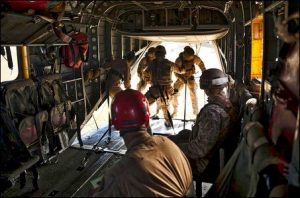 Increased professionalism in our armed forces mean higher performance standards and hence enhanced capabilities of our troops to safeguard our lives and our freedom. Conversely it also means more stringent code of discipline which consequently means harsher punishments for minor crimes.
Furthermore the amount of damage that can be done and the harshness of punitive actions taken by courts martial for minor offenses are directly proportional. The brave men and women of our armed forces require defense attorneys possessing the ability to advocate on their behalf with arguments of the highest quality and experience. In this regard Gonzalez & Waddington has a history of providing legal defense of the highest caliber for service members stationed at Naval Air Station Lemoore and hundreds of other installations across dozens of states.
Lemoore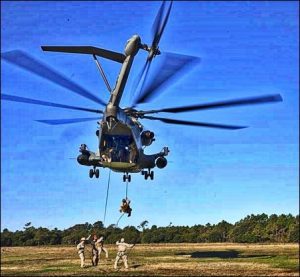 Lemoore is located in Kings County, California and is considered a part of the Hanford-Corcoran Statistical Area. The city is bordered by the cities of Visalia and Fresno in California. It is located on the east bank of Tulare Lake, the largest lake in the US excluding the Great Lakes, which had major economic importance for the early inhabitants of the city. In fact during its foundational years, Lemoore was identified by the name of the lake. The first European settlers saw the land of Lemoore as a vast stretch of fertile but uncultivated land that could be ideal for the raising of sheep and grain.
Though the area became inhabited slowly, today Lemoore has a population of more than 24,000, with a mixed racial makeup. Food based industries are still a major source of employment for the residents of Lemoore with Leprino foods being the most prominent one. Other major contributors to the economy of the area include the Indian hotel and casino Tachi Palace, supply chain manager Olam International and most importantly the Naval Air Station Lemoore.
Naval Air Station Lemoore
Naval Air Station Lemoore is one of the larger military installations in the United States with its structure being prominently differentiable from the surrounding farmlands. The air station is the Navy's most well-equipped Master Jet base with the Strike Fighter Wing Pacific and the squadrons attached to it being posted there. The base is also home to four Carrier Air Wings being equipped with the F-18 Hornet series of fighter planes. Being a Master Jet Base, Lemoore Naval Air Station also contains the Strike Fighter Weapons School Pacific and the Fleet Readiness Center West Sea Operational Detachment along with logistical and medical support elements.
The importance of the base in the overall security infrastructure of America and the level of combat readiness expected from the service members stationed there.