By Ashley Rowland, Stars and Stripes
October 24, 2007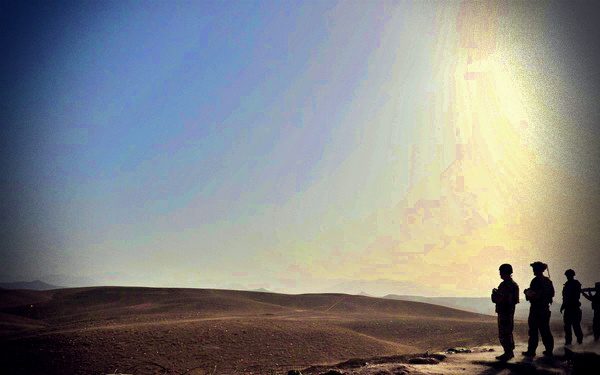 YONGSAN GARRISON, South Korea — A court-martial began here Monday for a U.S. Army administrative worker at U.S. Forces Korea headquarters accused of faking four temporary duty assignments and charging the military more than $6,000 in travel expenses.
Sgt. 1st Class Crystal Lloyd pleaded not guilty to all charges that she filed false travel claims for trips she took to Washington, D.C., and the New York City area between 2004 and 2006. The charges included four counts of larceny, four counts of presenting false claims, and one count of making a false official statement for failing to disclose on her re-enlistment papers involvement in a previous civil court case.
A 10th charge that she conspired with a subordinate to falsify travel documents was dropped for lack of evidence.
During the day's testimony, some witnesses said Lloyd flew to the United States for official business, including a job hunt at a U.S. Army National Guard center in New York City.
But other witnesses, including several high-ranking officers and noncommissioned officers who supervised her, said it was unusual for administrative workers to travel on official business, such as accompanying the commanding general, and they didn't recall her being on any official trips with the former USFK commander, retired Gen. Leon LaPorte, or current commander Gen. B.B. Bell.
"It would have been unusual for her to have travel orders because the administrative section did not travel," said Col. Ross Ridge, a former executive officer to LaPorte who traveled from Iraq to testify.
Attorneys were scheduled to present closing arguments in the case Tuesday morning.
Defense attorney Michael Waddington said prosecutors filed a "shotgun blast" of charges against Lloyd.
"It's to shock the jury into thinking she may have done some of this stuff, or why would they have charged this?" he said.
Officials began investigating Lloyd after an e-mail signed by an "Angry Soldier" was sent to Command Sgt. Maj. Barry Wheeler early this year. According to the e-mail, Lloyd had filed TDY expenses for trips she took while on leave and had helped others in her office do the same, Ridge said.
Lloyd, who did not testify, was in charge of three enlisted soldiers in the administrative office. One of the soldiers, Staff Sgt. Latasha Washington testified under immunity that in 2006, she traveled to the United States on TDY orders for a trip that was canceled and filed travel vouchers to Lloyd.
Lloyd didn't stop those vouchers from being approved, Washington said, and soldiers in their office knew that some people filed false travel claims.
"We knew what we were doing, but nobody questioned it," she said.
Several high-ranking officers and noncommissioned officers, including Brig. Gen. Ronald Bouchard, LaPorte's former executive officer who now works at U.S. Pacific Command headquarters in Hawaii, testified they didn't remember approving TDY orders for Lloyd.
Chief Warrant Officer Paul Dannar, Lloyd's former supervisor who is now stationed in Kuwait, said Lloyd never traveled on a TDY order that he allegedly signed. Dannar said it looked like his handwriting, but he didn't sign it.
Chief Warrant Officer James Buchanan, an assistant to current U.S. Forces Korea commander Gen. B.B. Bell, also said he didn't remember Lloyd being TDY or traveling with a commanding general.
Buchanan said he took Lloyd to CID headquarters at Yongsan in early 2007 the day she learned she was being investigated. After they returned to the office, Buchanan said, Lloyd told him that "if there was a problem, they should have told me, and I would have paid the money back."
Other officers and soldiers, however, said Lloyd did travel for work.
Maj. Darryl Stephens, who now works at the Department of the Army's Inspector General Office in Virginia, said he saw Lloyd travel on a flight to Washington, D.C. And Chief Warrant Officer Ronald Galloway said Lloyd went on two TDY trips to the United States, using his rental car to drive to New York City on one of the trips for a job interview.
Master Sgt. Peter Kleen, who traveled with LaPorte on every trip he made as USFK commander, said he remembered seeing Lloyd on the airplane on one of LaPorte's trips to Washington, D.C., and at the hotel across the street from the Pentagon, where LaPorte's entourage usually stayed.
Sgt. 1st Class Samantha Johnson, a senior drill sergeant at Fort Jackson, S.C., couldn't attend the court-martial but said in a statement approved by the defense and prosecution that she authorized at least two of Lloyd's trips, including one to an Army National Guard unit in Queens, N.Y.
Johnson said senior officers had little involvement with the day-to-day affairs of enlisted staff, and she and Galloway would have been responsible for approving her travel.