Aggressive Groton, CT Military Defense Attorneys
When You Need a Court Martial Lawyer in Groton, CT
Our court martial defense attorneys have successfully defended service members around the world.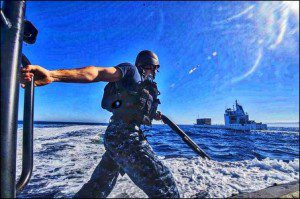 The experienced military attorneys at Gonzalez & Waddington have gained a reputation for defending military service members at Army, Navy, Marine Corps, Navy, and Coast Guard installations worldwide. If you are stationed in Groton, CT and are under investigation for a military offense, then hiring the most experienced court martial attorney can be the difference between losing your career and family versus winning your case or redeeming your career. Our military lawyers defend Groton, CT service members in both criminal and administrative matters to include defending service members suspect of sex assault, drug offenses, and other offenses under the UCMJ.
This film is a great example of why you should select the best military attorneys available.
Our criminal defense attorneys defend false accusations of rape, child abuse, and sexual assault under Article 120 UCMJ, 120b UCMJ, and 120c UCMJ.
Groton CT Military Defense Lawyers
Unlike most civilian defense lawyers or your free military attorney, pleading guilty is not something we commonly recommend. When our lawyers take a case, we compel the military to prove their case. We take just about every criminal case to trial and fight the allegations in front of a jury.
Our military court martial victories speak for themselves. The suspected military service member and his or her future is our main concern. Our court martial defense lawyers keep lighter caseloads than the average assigned military defense attorney so that we can concentrate on each trial individually. Your trial will not be delegated to a random lawyer and we will not bully you into pleading guilty at the eleventh hour. Our court martial attorneys have successfully contested military court martial and ADSEP cases in the U.S. and globally.
Groton, CT Court Martial Lawyers
Our hard-hitting court martial defense lawyers will use our skills to defend your court martial or ADSEP case at Groton, CT.
Call today to speak with a hard-hitting military defense lawyer.
Military personnel stationed at Groton, CT deserve the best court martial defense attorneys possible to represent them at their trial or administrative separation (ADSEP) hearing.
If you or a family member are stationed in Groton, CT and are suspected of a military crime such as sexual assault or if you are confronted with an admin discharge, NJP, elimination board, reprimand, then contact our court martial lawyers today.
Click here for military law resources: AFCCA Rules – AFI 51-110: Rules of Prof. Conduct
Groton
The Groton Bank or Groton is a historical district in the town of Connecticut in United States of America. This place is located on the river Thames, and it is flanked by New London, which is located near it. There is not just the town of Groton, which plays an important tourist attraction, but it is also the Groton's U shaped streets, which are formed by the joining of the Thames, Broad and the Monument streets, that lend a significant peculiar and distinctive flavor to Groton as a city.

Key aspects of the place
 The city of Groton was established as an independent one, when it got disconnected from New London in Connecticut area in 1705.
The first Baptist Church called the Old Mystic Baptist Church was also founded in Groton CO.
The initial aboriginal tribes and natives, who occupied the present city of Groton CO, were the Nehantic people who came to build housing and settlements along the River Thames and the Pawcatuck River. There were also the Pequots who were a group of Mohawk people who formed part of the erstwhile native culture and communities in Groton.
Trade and commerce in this area were established due to the presence of river bodies, and many boats and vessels were built by seamen and explorers to continue business and commercial relations with other countries apart from Groton.
Groton CO has its boundaries based on the map of 1868, and the area started to develop especially during the years 1820 and the 1860s. During the 18th and the 19th centuries, the area started to have a well-defined neighborhood, which included people from different communities who started living with one another, and formed a well-knit pattern of human settlement.
Groton CO is home to the famous pharmaceutical company called Pfizer.
The Avery Point in Groton is the regional campus location of the famous University of Connecticut. Apart from this, there is the Naval Submarine Base, and this base plays an important role in ensuring the safety and security of the territory.
The famous company named Electric Boat Corporation, which is a major manufacturer for submarines for the US navy, is located here.
Major attractions of this place are Branford House, Fort Griswold, Groton Monument, Gungywamp archaeological site, New London Ledge Light, Pequot Fort, Jabez Smith House, U.S. Navy Submarine Force Library and Museum, and Edward Yeomans House.
The naval submarine base located in New London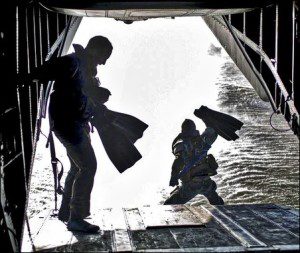 The naval submarine base in New London, Connecticut, has Groton as its exact location. In 1868, the administration of Connecticut gave almost 112 acres of land to the navy to build their base camps near Groton, CO. There is also a vast expansion of navy yard and coaling station present in Groton CO. There were many navy personnel, who left the navy yard in the years 1898 to 1900, but later on, many new recruitments were made, and the submarine stations became fully active again.
The establishment of the Atlantic fleet small craft is located in places like Groton and Ledyard, although the navy yard was heading to a state of permanent closure in the year 1912.
In the year 1915, new tenders were assigned and four new submarines were purchased for Groton CO. After the completion of the First World War, the navy started its training programs and concentrated on the military food, housing and emergency training schedules.
"Submarine Capital of the World"
In the 20th century, shipbuilding moved to the Thames River. Previously it was located on the Mystic River. Electric Boat employs the maximum number of people here. By 1931, submarine work was outsourced to other shipyards, mainly Fore River Shipbuilding. Electric Boat started its operations in Groton in 1911 after the the New London Ship and Engine Company (NELSECO) was set up as subsidiary. NELSECO manufactured submarines designed by Electric Boat from 1911-1925. The USS Cuttlefish was the first submarine manufactured in Groton in 1931. The world's first nuclear-powered submarine USS Nautilus was launched by Electric Boat in 1954. Due to the old submarine connection and being the world's largest submarine bases Groton is sometimes referred to as the "Submarine Capital of the World."