Aggressive New London, CT Military Defense Attorneys
When You Need a Court Martial Lawyer in New London, CT
New London CT Military Defense Lawyers
Our military defense attorneys have successfully defended service members around the world.
The hard-hitting military criminal defense lawyers at Gonzalez & Waddington have developed a reputation for representing military personnel at military installations worldwide. If you are stationed in New London, CT and are under investigation for a military offense, retaining the most hard-hitting defense lawyer can be the difference between getting convicted or winning your case and saving your career. Our court martial defense attorneys represent New London, CT service members in both UCMJ and administrative matters. These include defending service members suspect of sexual assault, drug use, and other crimes under military law.
This video is an excellent example of why you need to retain the best military criminal defense lawyers that you can find
Our criminal defense attorneys defend false accusations of rape, child abuse, and sexual assault under Article 120 UCMJ, 120b UCMJ, and 120c UCMJ.
Unlike the majority of civilian court martial defense lawyers or your assigned military attorney, pleading guilty is not something we commonly do. Our lawyers force the military to prove their case beyond a reasonable doubt. We take nearly every criminal case to trial and fight the allegations in front of a panel.
Our military court martial victories speak for themselves. The accused military service member and his or her future is our main concern. Our court martial defense attorneys keep smaller caseloads than typical free defense lawyers. We do this in order to concentrate on every trial on an individual basis. We will not delegate your case to a random attorney or force you into a guilty plea at the last minute. Our criminal defense lawyers have fought military court martial and administrative separation cases in the U.S. and worldwide.
New London, CT Court Martial Attorneys
Our law firm's founding lawyer, Michael Waddington, is a member of the American Board of Criminal Lawyers (ABCL). The ABCL is one of the most honored legal groups, comprised of some of the most high-powered criminal attorneys in the USA. Membership is by invitation only and is exclusive to extremely qualified defense attorneys with 10 or more years of experience representing criminal cases.
Our high-powered defense attorneys will use their skills to defend your court martial or administrative separation case at New London, CT.
Call today to consult with an aggressive court martial defense lawyer
Service members working at New London, CT deserve the best court martial attorneys available to defend them at their trial or administrative separation (ADSEP) board.
If you or a family member are stationed in New London, CT and are accused of a military crime such as sexual assault or if you are confronted with an admin discharge, Article 15, elimination board, reprimand, then call our military attorneys today.
Click here for legal resources: Coast Guard Docket – Coast Guard Military Justice Practice Aids
New London: A seaport city in Connecticut
The New London seaport serves as the entry point for the northeastern coast of the U.S. It was designed to efficiently run commercial transactions and sea-route businesses. In the past few years it has seen vast developments.
Key Highlights
New London, CT was initially one of the world's busiest whaling ports. As such, much of its revenue came from the whaling business carried out there. New London, CT had an overall population of about 27,620 according to the 2010 U.S. census.
There are a total number of 21 towns in New London, CT. Initially, New London was designated as a corporation or even a municipality. However, the formation of an independent legislature in Connecticut, in the January session of 1784, considered New London from the point of a de facto city to a well-planned organized incorporation.
When it was initially established, New London included many other lesser-known towns like Groton, Ledyard, Montville and Waterford.
New London, CT is the living place of the famous Pulitzer winning American writer and dramatist, Eugene O' Neill.
More About New London, CT
Historical records show that beginning in the 19th century, whaling was one of the most lucrative economic options for this port city. It was the major means for the people of New London to earn a livelihood.
The New Haven and the New London railroad once connected places like Massachusetts, New London, Springfield and New Haven.
Many submarine manufacturing companies were also made submarines for the New London ports. Between the years 1951 and 1991, different varieties of submarines were stationed in New London, although there was also a submarine base in Groton, CT.
In terms of covered up land area, New London is one of the smallest cities in Connecticut. There are beaches, parks, the Downtown Ocean communities, the Old Town Mills and Fort Trumbull, which are some of the top tourist destinations in New London.
Military Base at New London, CT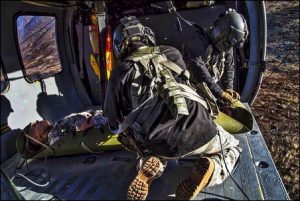 The Academy of Coast Guards Station is located at New London, CT. Most of the archeological and historical database regarding the navy, submarines and coast guards are located in parts of Fort Trumbull. During the American Revolutionary War, this fort provided security and safety from internal aggression of the native and local people.
Many new forts were established later. The Endicott Program envisaged the formation of new forts and structures, which were primarily housed on Fisher's Island in Connecticut.
During the Second World War, the Merchant Marine officer's training school established a location inside the Trumbull Fort. The research, training and development wings started operating with the motive of making the land free from internal and international threats and aggression.
Fort Trumbull was the ideal destination for the Naval Underwater Sound Laboratory. The Submarine squadron number 10, also stationed at New London, made the place a good terminal.
Although the Naval Submarine Base is in Groton, from 1951 to 1991, submarines were docked in New London. Throughout this period, the submarine tender Fulton and Submarine Squadron Ten were stationed at State Pier. Squadron Ten, which consisted of ten submarines, was the first all-nuclear submarine squadron.
Thus, New London has rich cultural and historical backgrounds, as well as a record of containing a military base.