Aggressive Caserma Ederle, Italy Military Defense Attorneys
When You Need a Court Martial Lawyer in Caserma Ederle, Italy
Our court-martial defense lawyers have successfully represented service members worldwide.

The aggressive criminal defense lawyers at Gonzalez & Waddington have gained a reputation for defending military service members at Army, Navy, Marine Corps, Navy, and Coast Guard installations worldwide. If you are stationed in Caserma Ederle, Italy, and are accused of a military crime, then retaining the most hard-hitting military defense lawyer can be the difference between going to jail versus winning your case or saving your career. Our military attorneys represent Caserma Ederle, Italy military personnel in both criminal and administrative matters including representing military personnel accused of sex assault, fraternization, and other crimes under military law.
This film is an excellent example of why you must hire the best criminal defense attorneys possible.
Our criminal defense attorneys defend false accusations of rape, child abuse, and sexual assault under Article 120 UCMJ, 120b UCMJ, and 120c UCMJ.
Unlike the majority of civilian-military defense lawyers or your free military counsel, pleading guilty is not something we do often. Our firm compels the military to prove its case. We take just about every criminal case to trial and fight the allegations in front of a panel.
Our military court-martial outcomes speak for themselves. The suspected military service member and his or her future is our principal concern. Our military criminal defense lawyers maintain lighter caseloads than the average free military attorney so that we can concentrate on every client individually. Your case will not be outsourced to a third party and we will not push you into pleading guilty at the eleventh hour. Our military defense attorneys have fought military court-martial and administrative separation cases in the U.S. and globally.
Caserma Ederle, Italy Court Martial Attorneys
Our experienced court-martial defense attorneys will use our history to defend your court-martial or ADSEP case in Caserma Ederle, Italy.
Call today to consult with an aggressive military attorney.
Service members working in Caserma Ederle, Italy merit the best court-martial attorneys possible to represent them at their trial or administrative separation (ADSEP) hearing.
If you or a family member are stationed in Caserma Ederle, Italy and are accused of a military offense such as sexual assault or if you are facing an admin discharge, Article 15, elimination board, letter of reprimand, then call our court-martial attorneys now.
Click here for legal resources: Fidell's CAAF Rules Guide – NMCCA Rules
Caserma Ederle, Italy
You might have served one, two, or three tours in some of the most hostile regions of the world. So, when you return to your home base, the last thing that enters your mind is that your own military turns its back on you during a court-martial or military tribunal. The highly-rated Caserma Ederle military defense lawyers at Gonzalez & Waddington want to inform you that unless you hire an aggressive and hard-hitting military attorney to take your case, you can expect at the very least to receive a dishonorable discharge. Assigned (yes, assigned) military defense teams face prosecution teams that outrank by five to one. What's worse the legal minds assigned to your military trial have no power to request delays and continuances. The prosecution team squash inexperienced civilian criminal lawyers like bugs on a sidewalk. We refuse to yield to overzealous military prosecutors and in fact, the relentless Caserma Ederle military defense lawyers from Gonzalez & Gonzalez fight like gladiators for your rights.
Caserma Ederle operates in the historic Italian city of Vicenza, which sits about 60 kilometers west of Venice and 200 kilometers east of Milan. The enchanting Italian city thrives in a temperate Mediterranean climate that rarely falls below 40 degrees Fahrenheit. Undulating terrain provides a challenging backdrop for troops stationed at Caserma Ederle to train and retain supreme conditioning.
The Short History of Caserma Ederle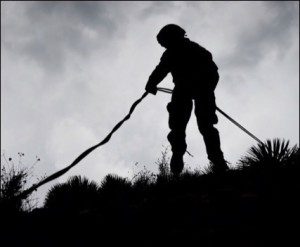 The Italian and United States governments signed an agreement shortly after World War II that granted the Americans access to land located near Livorno. The land eventually turned into Camp Darby. President Eisenhower's third visit to Rome in 1959 brought dramatic changes to the camp, as Italian forces moved in to occupy the camp alongside American troops. The agreement relocated the 62nd Engineers and an artillery company to another camp operating nearby.
Six years later, the headquarters relocated a second time to Caserma Ederle which had existed exclusively as an Italian military installation. Cost reduction programs eliminated 2,500 soldiers and 70% of civilian workers. During the late 1980s, the Blue Falcons made Caserma Ederle its home base. The Blue Falcons trained to seize enemy airfields during the Cold War to enable American troops access to strategic bases inside of the USSR. During the First Gulf War, "Operation Provide Comfort" had a presence at Caserma Ederle. The base has acted as the launching point for fighter jets to gain a quick advantage over terrorist insurgencies on the ground in the Middle East.
Military Life at Caserma Ederle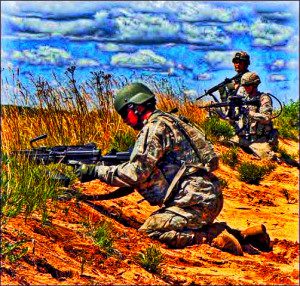 Caserma Ederle operates as the headquarters for the United States Army Africa and 173rd Airborne Brigade. The United States Army Installation Management Command coordinates all of the United States military properties located within and nearby Vicenza. Soldiers that serve at Caserma Ederle typically have army brass approval to bring family members to live on the installation. Because of the presence of families, Caserma has an extensive list of amenities such as a theater, large commissary, and Post Exchange. Single soldiers live in barracks, while army personnel that brings along dependents live in Italian government rented housing quarters. The United States Army believes that keeping families together increases the spirit of cooperation between officers and enlisted men.
Hire the Best Caserma Ederle Military Lawyers
The founding attorney of Gonzalez, Michael Waddington, ranks as one of the best military defense lawyers found throughout the world. Mr. Waddington sits on the American Board of Criminal Lawyers, a prestigious honor enjoyed by only 199 other United States criminal attorneys. His razor-sharp military law acumen evens the legal score between vulnerable defendants and overeager prosecutors. When military prosecuting teams learn they are going up against Michael Waddington, they understand they face the best Caserma Ederle military defense lawyer that has appeared on ABC, CNN, and Fox news.
Allow our team of Caserma Ederle military defense lawyers to represent you in a military courtroom.