When You Need a Court Martial Lawyer in Bellevue, NE
Our military lawyers have successfully defended military personnel around the world.

The hard-hitting military criminal defense attorneys at Gonzalez & Waddington have earned a reputation for defending military personnel at military installations worldwide. If you are stationed in Bellevue, NE and are under investigation for a military crime, then hiring the most experienced defense attorney can be the difference between going to jail versus winning your case or saving your career. Our court martial attorneys defend Bellevue, NE military personnel in both criminal and administrative matters to include representing service members suspect of sex assault, drug distribution, and other crimes under military law.
This video is an excellent example of why you need to retain the best military lawyers available.
Our criminal defense attorneys defend false accusations of rape, child abuse, and sexual assault under Article 120 UCMJ, 120b UCMJ, and 120c UCMJ.
Unlike the majority of civilian military attorneys or your assigned military attorney, pleading guilty is an option of last resort. We force the military to prove their case. We take nearly every criminal case to trial and fight the allegations in front of a panel.
Our military court martial results speak for themselves. The suspected military service member and his or her desired outcome is our main concern. Our court martial lawyers maintain smaller caseloads than the usual appointed military lawyer so that we can concentrate on every client on an individual basis. Your case will not be outsourced to a third party and we will not push you into pleading guilty at the last minute. Our criminal defense attorneys have contested military court martial and administrative separation cases in the U.S. and around the world.
Bellevue, NE Court Martial Attorneys
Our experienced court martial attorneys will use our history to defend your court martial or administrative separation case in Bellevue, NE.
Call today to consult with an experienced court martial defense lawyer.
Service members stationed in Bellevue, NE merit the best military attorneys possible to represent them at their trial or administrative separation (ADSEP) hearing.
If you or a family member are stationed in Bellevue, NE and are accused of a UCMJ offense such as sexual assault or if you are facing an admin discharge, Article 15, show cause board, reprimand, then call our court martial defense attorneys right away.
Click here for military law resources: Military Law Review – Library of Congress: Military Law
Explore Bellevue, NE like Never Before
"Beautiful View" is the translation of Bellevue in French and it is a beautiful city in Nebraska, United States of America. The city, which is in Sarpy County, is around 8 miles from Omaha and has a population of about 50,137 according to the year 2010 census. Located in an elevation of 1159 ft., the total area of the city is around 16.02 Sq. miles. Out of the total area, 15.85 sq. miles is land and the rest is water, Missouri river, and so the name is "Beautiful View". The historical population timeline starts from around 211 in the year 1880 and in 1950, it was 3,858 and in the year 2000 it was around 44,382 and an estimated population in the year 2014 is around 53,936. The income for a family was around $54,222 in the year 2000 and the city is a part of Omaha-Council Bluffs Metropolitan Area.
Key Highlights of Bellevue, NE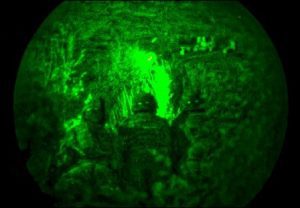 Settled in the year 1830, the incorporation of Bellevue happened in the year 1855 and once Nebraska government's seat. The French Canadians called the place as Belle Vue as there was a beautiful view overlooking the Missouri river. The evolvement began because of the building of fur trading in the year 1822 and later the place was called as Fontenella's Post named after the purchaser of the fur trading, and post which it was named Bellevue. A dozen banks, hotels and private homes were seen but the growth was short-lived. It became the capital of the Nebraska territory, as it was the oldest city and even Francis Burt, the then territorial governor moved in to Bellevue. After his death, T.B Cuming, his successor made Omaha as the new territorial capital. Omaha is situated in the north side of Missouri River and is the main reason for the economic development.
After 1990s, Bellevue University was established which made Bellevue popular and populated again. In today's modern era, the growth of this beautiful city is mainly due to the expanding economy especially in the civilian sector. The highway named, Kennedy Freeway has also added to the boom in economy. Residential, commercial and Industrial constructions have grown much compared to the past decade. There are many hiking trails, forestlands and places of beauty surrounding the Missouri River. Bellevue Medical Centre is another addition to the growth of the city rapidly. There are also museums, public schools and missions that add glory to the city.
Military Details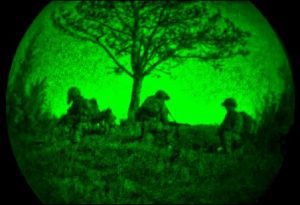 The Offutt Air Force Base also called as OFF is near Omaha very near to Bellevue in the Sarpy County. It is known as the headquarters of United States Strategic Command. It is also the host of 55th Wing, which is termed as 55WG (the largest wing of Air Combat Command). The 55WG provides surveillance, intelligence, command, control and precision. There are five groups in 55WG namely 55th Operations Group, 55th Electronic Combat Group, 55th Maintenance Group, 55th Mission Support Group, 55th Communications Group and 55th Medical Group.
Being the headquarters of USSTRATCOM, the Offutt AFB is one of the combatant commands of Department Of Defense of United States of America. Providing space operations like military satellites, warfare information, global strike, missile defense, strategic deterrence and also combating weapons in case of mass destruction are what it is charged for. Apart from this, it is the weather centre and provides accurate, reliable and timely environmental awareness to the whole world. The total area of the base is about 4.3 sq. miles where 4.2 sq. miles is land and the rest is water with over 8,901 people in the year 2010. Offutt AFB enhances its capability in combat and has always been a key player in the military history of history America.