Aggressive Fort Carson, Colorado Military Defense Attorneys
Fort Carson Military Defense Lawyers
We have successfully defended and acquitted Army soldiers across the USA, including Colorado Springs, CO. Check out our case results to learn more.
When You Need an Army Court Martial Lawyer in Colorado Springs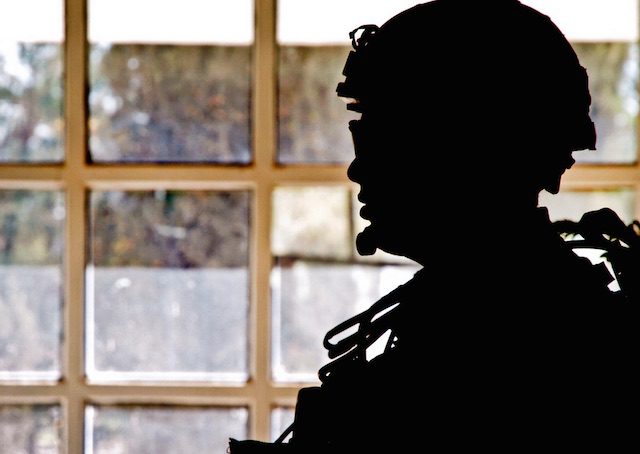 Unlike the majority of civilian-military defense lawyers or your free Army attorney, pleading guilty is not something we commonly do. When our lawyers are retained, we compel the Army to prove their case. We take nearly every case to trial and fight the allegations in front of a military panel.
Our US Army court-martial outcomes speak for themselves. The suspected service member and his or her future is our principal concern. Our defense attorneys keep lighter caseloads than the average assigned US Army military defense lawyer so that we can concentrate on each trial separately. Your trial will not be outsourced to a third party and we will not intimidate you into a guilty plea at the last minute. Our military criminal defense lawyers have defended Army court-martial and administrative separation (ADSEP) cases in the U.S. and worldwide.
Fort Carson Court Martial Attorneys
Our firm's founding lawyer, Michael Waddington, graduated from Temple University School of Law in Philadelphia, PA and is a current member of the American Board of Criminal Lawyers. The ABCL is regarded as one of the most prestigious legal organizations made up of some of the top criminal defense lawyers in the world. Entry is by invitation only and is limited to extremely experienced criminal lawyers that have 10 or more years of experience defending criminal clients, during which time they must have defended 50 or more felony cases, and must have won 35 or more jury cases.
Moreover, he was voted a "Super Lawyer" in Georgia and is ranked Superb on AVVO.com. A few of Michael Waddington's cases were made into films, such as, "Killings at the Canal," a CNN documentary special that unveils what caused the murders of Iraqi terrorists by Army soldiers. He also regularly instructs defense lawyers on criminal law. Our high-powered Army court-martial attorneys will use our skills to defend your court-martial or administrative separation case at Fort Carson, Colorado.

Call today to consult with a high-powered Colorado Springs court-martial defense lawyer.
Army soldiers stationed at Fort Carson merit the best military defense lawyers available to represent them at their court-martial or administrative separation (ADSEP) hearing.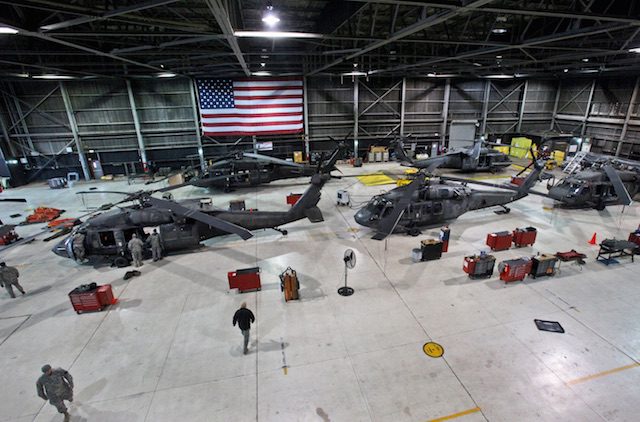 If you or a loved one are stationed at Fort Carson and are suspected of a military crime such as sexual assault or if you are facing an administrative separation, Article 15, show cause board, letter of reprimand or GOMOR, then call our military attorneys now. Nestled within the Colorado wilderness in three different counties, Fort Carson operates just outside of the Colorado Springs city limits. The 137,000-acre military base houses the 4th Infantry Division, 10th Special Forces Group, and 4th Engineer Battalion, among other highly touted army units
A Historical Review of Fort Carson
In the immediate aftermath of the Japanese attack on Pearl Harbor, the army created Camp Carlson on land located south of Colorado Springs. The name of the camp originated from General Christopher "Kit" Carson, the legendary explorer that developed many towns along the famed Pony Express. Camp Carson officially became a fort in 1954 and eventually transformed into a base that featured mechanized units. The army constructed Butts Army Air Field within Fort Carson during the 1960s. Butts Army Air field includes a 4,500-foot runway to accommodate light fixed-wing aircraft that maneuver in narrow spaces, such as the narrow spaces found within mountains. Nine divisions in total have always operated at Fort Carson. Several divisions perform complicated maneuvers at the Pinon Canyon Maneuver Site located about 150 miles to the southeast of Fort Carson.
The Expansion of Pinon Canyon Maneuver Site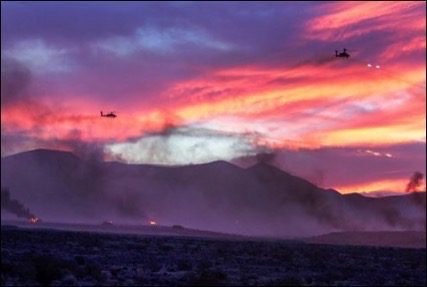 The War on Terror has dramatically altered the military planning paradigm. Perhaps no other base has witnessed more of a change than the change that has unfolded at Fort Carson. In February of 2007, the army began work to expand Pinon Canyon Maneuver Site to make the training center the largest military training area within the United States. The enlarged army training base almost equals the size of Rhode Island. Although civilian opposition nearly derailed the army's proposed expansion, the enlarged maneuver site has brought a windfall to the local economy. Moreover, Pinon Canyon Maneuver site better prepares troops for the conflicts in the Middle East.
Experience Matters
The experienced military criminal defense attorneys at Gonzalez & Waddington have developed a reputation for defending Soldiers at Army installations such as Fort Carson. If you are stationed at Fort Carson or live near Colorado Springs, Colorado and are under investigation for a military offense, then hiring the most aggressive military lawyer can be the difference between getting convicted versus winning your case or saving your career. Our military criminal defense attorneys represent Fort Carson Soldiers in both criminal and administrative matters to include representing Soldiers accused of sex assault, drug offenses, and other offenses under the UCMJ.
Call today to consult with a high-powered Colorado Springs court-martial defense lawyer.