Prosecuting Hasan likely to be a drawn-out affair, military legal experts say
By Anthony Spangler, Fort Worth Star-Telegram, Texas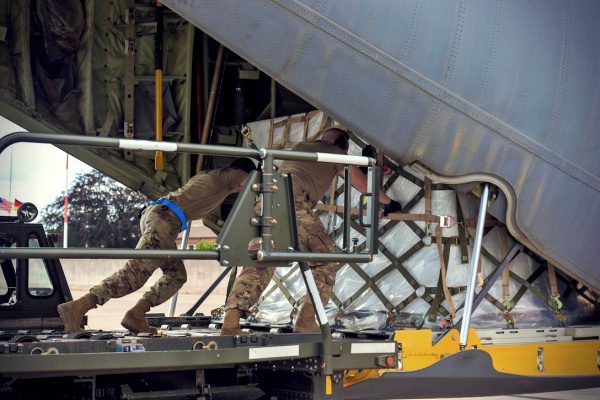 Nov. 12–FORT WORTH — Complicated by a federal investigation into possible terrorist ties and the prospect of mental issues, the prosecution of Maj. Nidal Malik Hasan will likely be a lengthy and intricate process, military legal experts say.
Hasan has been identified by military officials as the lone suspect in the Fort Hood shootings last week that left 13 dead and more than 30 wounded — the deadliest mass shooting at a U.S. military installation.
A former Army staff judge advocate and military law expert at Texas Tech University suggests that it could take about two years to go to the military equivalent of a trial, depending on the defendant's health. And the outcome of the case would likely end up mired in complex appeals.
"We never had a case quite like this before, because of pretrial publicity, it will create a lot of complications," said Richard Rosen, vice chairman of the university's law school and former military justice attorney at Fort Hood.
Many factors will make the legal process challenging for prosecutors and defense attorneys: the number of witnesses, whether the actions were related to terrorism, mental capacity and the prospect of the death penalty. What may be the most difficult decision, military legal experts say, is whether the case will be tried at Fort Hood.
The convening authority in the case, which will be one of Hasan's commanders, could request a change of venue.
Still, Rosen said, Hasan could get a fair trial.
"There could be a lot of prejudice there and, because of the tremendous pretrial publicity, there could be pressure to move the case elsewhere," he said. "But experience has been that military jurors are an independent bunch. The military jurists are smart people. The officers will all be college-educated and people with advanced degrees."
Federal officials have indicated that the case against Hasan would be handled by military justice because the suspect is a service member, the victims are Defense Department employees and the incident occurred at a military installation. It also signals that federal officials will not pursue a terrorism angle, but military legal experts say federal prosecutors could revisit terrorism-related crimes separately.
But if Hasan faces military death-penalty charges, prosecutors will be required to prove premeditation.
Fort Worth attorney Jim Lane, who made headlines three decades ago defending U.S. soldiers involved in the My Lai massacre during the Vietnam War, said many questions swirling in the media about the suspect's motive may not be answered until the trial.
"It's not a question of what happened, but the question is why it happened," he said. "It will be a most interesting and provocative defense."
Hasan's attorney, John Galligan, did not return phone or e-mail messages Tuesday which in part asked whether Hasan has been read his rights or whether he has spoken with investigators. Galligan, a retired colonel hired Monday by Hasan's family, has asked that federal investigators not interview Hasan because it was unclear whether he had been cleared medically to talk, according to The Associated Press.
Former and current military attorneys say they would request a medical and mental evaluation of Hasan as soon as possible.
"If defense counsel has any concerns that his or her client is not competent to stand trial, he or she is obligated to refer their client for evaluation," said Maj. Craig Driskell of the Texas National Guard, where he serves as a military justice attorney and most recently as a brigade judge advocate in Iraq.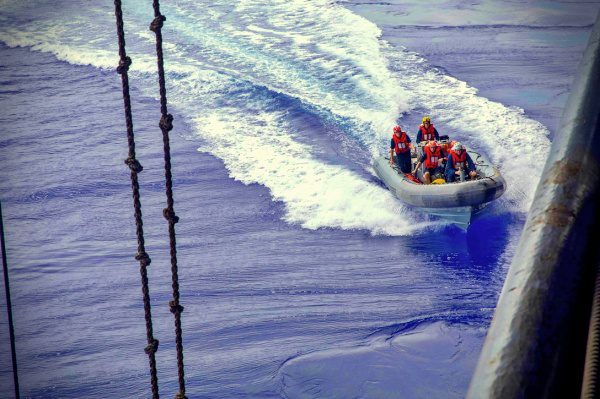 But, he said, any attorney involved in the case should request a mental evaluation if it is suspected that a defendant is not competent to stand trial.
It is unclear whether Hasan's defense attorneys will raise the possibility of insanity, or "lack of mental responsibility" as defined under the Uniform Code of Military Justice — the legal framework governing service members similar to state and federal criminal statutes.
Michael Waddington, a criminal defense attorney from Evans, Ga., who has handled high-profile military cases, suggests that the military justice system is stacked in favor of the prosecution. He says on his Website that the government prosecutors typically outnumber a defendant's assigned team 5-to-1.
"They will often manipulate every aspect of the case and fight hard to deprive you of your ability to mount a legal defense," he writes. "Some will use underhanded tactics to win."
The Fort Hood case closely resembles the death penalty case against Sgt. Hasan Akbar, who is accused of killing two service members and wounding 14 others who were sleeping in tents in the northern Kuwaiti desert on March 22, 2003. Akbar, who was said to have rolled grenades into three tents on the night before the troops were to have crossed into Iraq, was sentenced to death in 2005.
Attorneys for Akbar, a Muslim convert, argued that he was mentally incompetent at the time of the attacks.
Four years after his conviction, Akbar's case remains pending before the Army Court of Criminal Appeals.
Several service members have been sentenced to death since the military death penalty was reinstated in 1984, but all have won appeals and stays of execution. The last execution of a U.S. service member was in 1961.
"The Kuwait case is very similar, and it doesn't matter if it was on American soil or on a base overseas, they will be handled the same," said Lane, who successfully defended soldiers involved in military trials until 10 years ago. "The pretrial publicity is what is going to make this case different. Obviously, you can't try that case at Ford Hood."
Still, Lane said the military justice system is one of the fairest in the world.
Hasan, Lane said, "should be thankful he's being tried in a military court."
—–
To see more of the Fort Worth Star-Telegram, or to subscribe to the newspaper, go to .
Copyright (c) 2009, Fort Worth Star-Telegram, Texas