Camp Kinser, Japan
Camp Kinser Military Lawyer | Court Martial Attorney
Camp Kinser is only one of the several Marine Corps bases that comprise the Marine Corps Base Camp Smedley D. Butler complex. It is situated in the most southern part of the Okinawa region which is also in close proximity to Naha and near Urasoe city where East China Sea is found. Just like most of the marine bases, Camp Kinser was named in honor of Medal of Honor posthumous recipient, Sergeant Elbert L. Kinser, who fought against the Okinawa invasion during World War II.
Considered as a major logistics base, Camp Kisner is home to several resident commands including the 3rd Maintenance Battalion, 3rd Supply Battalion, Combat Logistics Regiment 35, Combat Logistics Regiment 37 and the 3rd Marine Logistics Group as the flagship command.
The camp has evolved well through the years. Today, it is not only equipped with facilities such as the AAFES PX, DeCA Commissary and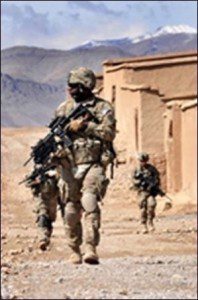 AAFES Shoppette but it also features famous restaurants and fast-food eateries most notably Subway, Taco Bell, and Pizza Hut in addition to the food court and recreational centers.
At Gonzalez & Waddington, LLC, we have a team of civilian-military defense lawyers who provide legal assistance for service members who were formerly based at Camp Kinser.If you need any kind of legal service that involves fighting court-martial cases, administrative proceedings, and military separations, and non-judicial punishment, our attorneys are ready to help.
We represent and aggressively defend members from the Army, Navy, Air Force, Marine Corps, and the Coast Guard not just for the bases in Okinawa, Japan, but throughout the world including the United States, Europe (Germany, Italy, England, Spain, Cypress, Belgium, Turkey), the Middle East (including Bahrain, Kuwait, Afghanistan, Qatar), and the Pacific Rim (Korea, Guam, Hawaii).
Our team of lawyers have decades of combined experience and expertise in the following legal matters:
  Court-martial cases
  Pre charging investigation and representation
  UCMJ Article 120 sexual assault
  Show cause boards
  Administrative separation boards
  Article 15s and non-judicial punishment (NJP)
  Article 32 investigations
  Appeals
  Discharge upgrades
  Correction of military records
  Administrative proceedings
  And letter of reprimand rebuttals
Camp Kinser Google Map: