Aggressive Fayetteville, NC Military Defense Attorneys
When You Need a Court Martial Lawyer in Fayetteville, NC
Call our Fort Liberty – Fort Bragg military defense attorneys!
Fort Bragg Military Defense Lawyers
Our court martial lawyers have successfully defended military service members worldwide.

The aggressive defense attorneys at Gonzalez & Waddington have gained a reputation for representing military members at military installations worldwide. If you are stationed in Fayetteville, NC, and are accused of a military crime, then hiring the most experienced defense attorney can be the difference between spending decades in prison versus winning your case or redeeming your career. Our military defense lawyers represent Fayetteville, NC service members in both UCMJ and administrative matters including representing service members suspect of sexual assault, drug offenses, and other crimes under military law.
This video is a perfect example of why you must retain the best court martial attorneys available.
Our criminal defense attorneys defend false accusations of rape, child abuse, and sexual assault under Article 120 UCMJ, 120b UCMJ, and 120c UCMJ.
Unlike most civilian military defense attorneys or your assigned military counsel, pleading guilty is not something we commonly do. When we are hired, we force the military to prove their case beyond a reasonable doubt. We take just about every case to trial and fight the allegations in front of a jury.
Our military court martial victories speak for themselves. The suspected military service member and his or her well-being are our main concern. Our military lawyers keep lighter caseloads than the usual appointed military lawyer so that we can concentrate on each case individually. Your trial will not be delegated to a third party and we will not power you into pleading guilty at the eleventh hour. Our criminal defense lawyers have defended military court martial and administrative separation (ADSEP) cases in the U.S. and globally.
Fayetteville, NC Court Martial Lawyers
Our hard-hitting court martial defense attorneys will use our history to fight your court martial or ADSEP case in Fayetteville, NC.
Call today to consult with a hard-hitting court martial defense lawyer.
Service members working in Fayetteville, NC merit the best military defense lawyers available to defend them at their trial or ADSEP board.
If you or a family member are stationed in Fayetteville, NC and are accused of a UCMJ crime such as sex assault or if you are dealing with an admin separation, NJP, elimination board, letter of reprimand, then call our court martial defense lawyers immediately.
Click here for legal resources: Army CCA – Court Martial Trial Practice Blog
Fort Liberty – Fort Bragg, Fayetteville, NC
Fayetteville is situated in the Sand Hills in the Western part of North Carolina, in the United States of America. The city is built on the Cape Fear River. The city is in Cumberland County. The city has received the prestigious All-America city award three times. It ranks as the sixth-largest municipality of North Carolina. The city's metropolitan area is the largest in southeastern parts of North Carolina. It is the fifth largest state and the various suburban areas include Hope Mills, Raeford, Fort Bragg, Spring Lake, Rockfish, Eastover, and Stedman. It holds an estimated population of 203,948 as of 2014. It serves as the region's hub for various businesses including shops, services, restaurants, health care, entertainment, and lodging.
The city is the home of St. Patrick's Church, which is the oldest catholic parish in the state. Fort Bragg is the backbone of Cumberland County's economy and pumps around $4.5 billion a year into the economy making the city one of the best retailers in the county.
Key Highlights of Fayetteville, NC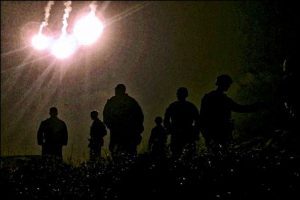 Fayetteville was historically inhabited by Siouan Native American people. They followed successive cultures for more than 12,000 years. The population exploded post World War II with 43% increase. The various towns and rural areas surrounding the city had rapid growth in population along with suburban areas Hope Mills, Spring Lake and Raeford. The city is located in humid sub tropical climate experiencing moderate temperatures around the year. The downtown has grown by leaps and bounds.
The streets around iconic market house hold various restaurants, shops, first class galleries and museums. The Skibo road area remains as king in the retail market of the city. The top employers in the city are Department of Defense, Cape fear valley health system, Walmart, Cumberland county, good year tire manufacturing, and plant and Cumberland county public school system. The Cumberland county public school is the fourth largest school system in the state and operates 87 schools, 16 middle schools, 53 elementary schools, 15 high schools and specialty schools. It is also serving as the 78th largest school system in the county. The top attractions of the city include:
Airborne division war memorial museum
Museum of Cape fear historical complex
Dogwood festival
Cameo art house theaters
Climbing place
Freedom memorial park
Festival park
Jordan soccer complex
Cape fear regional theatre
North Carolina veterans park
Fascinate-U children museum
Cross creek mall.
International Folk Festival
The city's regional airport provides daily and seasonal passenger services. Five regional carriers to three major airline hubs within the United States of America offer the services. The Fayetteville Area System (FAST) transit provides safe, reliable, and efficient transportation with ten bus routes and two shuttle routes.
Military Details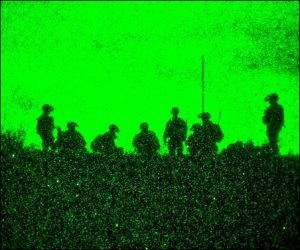 Camp Bragg is well known throughout the Army as a training ground for various departments such as Airborne Corps, US Knights Parachute Team, and US Army Social Operations. It derived its name in honor of General Braxton Bragg of the Civil War Confederate. It was established as an Army artillery ground in 1918. Camp Bragg was later renamed in the year 1922 as Fort Bragg because its size and role expanded in the Army. It was intended to be a training ground for artillery soldiers who are heading to World War I. The fort spans 251 square miles including live fire ranges, training areas, airfields, and housing.
The population stands over 140,000 with 77,000 on active duty as reserved soldiers and 63,000 people of families and dependents. The main objective of the fort is to provide continuous combat and support. The units are kept in state of constant readiness. They are able to go by air, land and sea and fight soon on arrival. The main units of camp Bragg include the 18th Brigade of Aviation, U.S operations command, FORSCOM, 4th medical Command and USARC. Fort Bragg is not open to the public. The accessibility is restricted to active duty, reserve personnel and Department of Defense Employees. However, the handfuls of historic building are open to the general public.