Aggressive Goldsboro, NC Military Defense Attorneys
When You Need a Court Martial Lawyer in Goldsboro, NC
Our military attorneys have successfully represented military personnel around the world.

The hard-hitting defense attorneys at Gonzalez & Waddington have gained a reputation for defending military service members at military installations worldwide. If you are stationed in Goldsboro, NC and are under investigation for a military crime, then having the most aggressive military defense attorney can be the difference between getting convicted versus winning your case or saving your career. Our military defense attorneys represent Goldsboro, NC military service members in both UCMJ and administrative matters to include representing service members suspect of sexual assault, drug offenses, and other offenses under military law.
Unlike most civilian criminal defense lawyers or your free military counsel, pleading guilty is an option of last resort. Our lawyers force the military to prove their case beyond a reasonable doubt. We take nearly every criminal case to trial and fight the allegations in front of a panel.
Our military court martial results speak for themselves. The suspected service member and his or her well being is our primary concern. Our military criminal defense lawyers maintain smaller caseloads than the typical free military defense attorney so that we can focus on each client on an individual basis. Your trial will not be outsourced to a third party and we will not intimidate you into pleading guilty at the last minute. Our court martial defense lawyers have successfully defended military court martial and administrative separation cases in the U.S. and worldwide.
Goldsboro, NC Court Martial Attorneys
Our experienced court martial lawyers will use our skills to defend your court martial or administrative separation (ADSEP) case in Goldsboro, NC.
Call today to consult with a hard-hitting court martial defense attorney.
Service members working in Goldsboro, NC merit the best court martial lawyers possible to represent them at their trial or administrative separation (ADSEP) proceeding.
If you or a family member are stationed in Goldsboro, NC and are accused of a military offense such as sex assault or if you are dealing with an admin discharge, NJP, show cause board, reprimand, then contact our military defense attorneys right away.
Click here for military law resources: Court Martial Trial Practice Blog – Marine Corps Defense Services Org.
Goldsboro, NC – Barbecue capitol of North Carolina
Overview of Goldsboro
Goldsboro NC is situated in the eastern parts of North Carolina, Unites States. The city is situated in Wayne County. The city serves as a terminus with rich culture and heritage roots. It serves as the Home of Seymour Johnson Air Force Base and Mt. Olive Pickle company. Little River borders it on the west and Neuse River on the north. The city holds a population of 36,306 as of 2013. The world's longest railroad once ran in this county. It is the home of 4th Fighter Wing and 916th Refueling Wing. In order to safeguard the city and to report for duty by rail, the confederate troops were stationed in the city's junction during the civil war. At Willowdale cemetery, over 8000 confederate soldiers were buried in a mass grave. To protect the city, breastworks were building and the remains are still visible along the Claiborne Street.
Key Highlights of Goldsboro, NC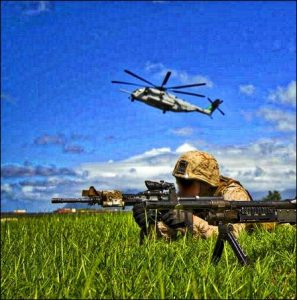 Goldsboro is North Carolina's 1st and newly created 13th Congressional District. The rich history of the city is fully loaded with stories of steam boats, revolutionary skirmishes, Civil war battles and Tuscarora Indians. The city played a significant role in the Civil war for placing the confederate troops and for transporting the supplies. The city also provided hospitals to the wounded soldiers in the nearby battles. During the World War II, North Carolina Congressional was successful in gaining the Seymour Johnson Air Force Base, which is on the outskirts of Goldsboro. Later it was established as an independent service of US Air Force. The Milling Company and the 10th largest producer of hogs in the United States; it also serves as the major producer of turkeys.
Barbecue has been a staple diet for centuries to people of eastern North Carolina. During Civil war, Barbecue traditions were continued. The soldiers ate beans, corn bread and fatback as fast food that supplied them with abundant energy for long campaigns. Goldsboro preserves history through foods with traditional cooking techniques. It has been the home of two leaders of barbecue Griffin's and Wilber's for over the past forty years. The city always stands top for NC barbecue. The city's downtown acts as living museum with remarkable architectures and historical sites and over 40 events take place every year
Military Details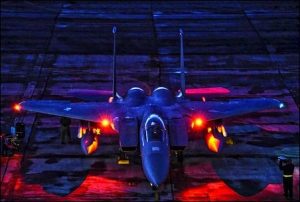 Seymour Johnson Air Force base also known as SJAFB is a US AFB, which is located south east of Goldsboro. The base was named in honor of US Navy Lt. Seymour A. Johnson who was native of Goldsboro, a test pilot of Navy, who passed away in plane crash. It was opened in 1942 as technical school, head quarters and Army Air force technical training command. When started in 1942, the mission of the base was to train P-47 thunderbolt pilots. The base occupies 3300 acres of land in the city. The base is the home of the 4th Wing that functions like the host for installation. It executes its training and operational missions with F 15E Strike eagles.
The two of the wings are operational units that are capable of deploying worldwide on short notice with immediate combat power generation. The other two wings are responsible for the training of F 15E air crews for air force. The 916th Refueling Wing gained by Mobility Command and AF Reserve Command unit gained by Air Force reserve Command resides as tenant units. The defense department named Seymour Johnson Air Force base (SJAFB) as the winner of 2001 Commander in chief's award for Installation excellence. The award acknowledges the outstanding efforts of people who maintain and operate US military installations. SJAFB was selected for its exemplary support to the Department of Defense Mission and was allotted $1.1 million for base improvements.