Aggressive Jacksonville, NC Military Defense Attorneys
When You Need a Court Martial Lawyer in Jacksonville, NC
Our court martial defense attorneys have successfully represented military service members worldwide.

The experienced military criminal defense lawyers at Gonzalez & Waddington have gained a reputation for defending service members at Army, Navy, Marine Corps, Navy, and Coast Guard installations worldwide. If you are stationed in Jacksonville, NC and are under investigation for a military offense, then having the most experienced court martial defense lawyer can be the difference between going to jail versus winning your case or redeeming your career. Our court martial defense lawyers represent Jacksonville, NC service members in both UCMJ and administrative matters to include representing military personnel accused of sexual assault, drug distribution, and other offenses under military law.
This film is a perfect example of why you must select the best military defense attorneys possible.
Our criminal defense attorneys defend false accusations of rape, child abuse, and sexual assault under Article 120 UCMJ, 120b UCMJ, and 120c UCMJ.
Unlike most civilian court martial lawyers or your free military lawyer, pleading guilty is an option of last resort. Our lawyers make the military to prove their case beyond a reasonable doubt. We take nearly every case to trial and fight the allegations in front of a jury.
Our military court martial outcomes are clear. The suspected military service member and his or her future is our chief concern. Our military attorneys keep smaller caseloads than the typically assigned military lawyer so that we can focus on every case separately. Your case will not be outsourced to a third party and we will not coerce you into pleading guilty at the eleventh hour. Our military defense lawyers have contested military court martial and administrative separation cases in the U.S. and around the world.
Jacksonville, NC Court Martial Lawyers
Our aggressive military defense attorneys will use our experience to fight your court martial or ADSEP case in Jacksonville, NC.
Call today to consult with a hard-hitting military defense attorney.
Military service members working in Jacksonville, NC merit the best court martial defense attorneys possible to represent them at their trial or ADSEP hearing.
If you or a loved one are stationed in Jacksonville, NC and are accused of a UCMJ offense such as sexual assault or if you are facing an admin discharge, NJP, elimination board, reprimand, then contact our military defense lawyers right away.
Click here for legal resources: JAA Inn of Court – AR 27-10: Military Justice
Jacksonville, NC – A military hub and a desirable place to live
Jacksonville, NC a famous city of Onslow County, North Carolina USA, holds a population of approximately 70,000 making it the 14th largest city in NC lying on the Inner banks. Relatively, it is the youngest city of USA with an average age of a person to be 23 years largely because military personnel inhabit it. Surroundings like Camp LeJeune, New River and Hoffman Forest makes it strategic naval town. The major military establishments like Camp LeJeune established in 1941 and MCAS New River covering 151,000 acres of land has led to the economic development and population explosion of the city. The city derives its name from the former US President Andrew Jackson. It spreads over an area of 117 square km and is just a 40 minutes' drive from Wilmington.
Key Highlights of Jacksonville, NC – Surroundings and Attractions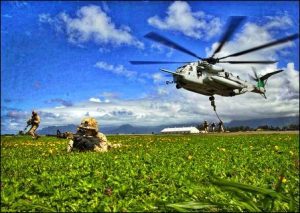 The water and aquatic resources and the forest cover make it an ideal place to dwell and visit. Being a major military center, it offers a safe and secure environment to its residents supported by adequate infrastructure. The Clean and Green campaign and various beautification projects launched by the city council have been very successful in making the city a preferred place for the community.
There are many local attractions like Freedom Fountain, Jacksonville Parks, Pelletier House, Masonic Temple, Mill Avenue that draw both the tourists and locals in large numbers and the place also offers a host of outdoor activities for visitors. Biking, horse riding and cyclic along the long sea coast is an amazing experience for the visitors plus the New River area offers fishing, boating and water sport activities. The city has a huge variety of hotels, inns and resorts for a comfortable stay. The G10 television show is a major hit with dwellers as it telecasts forthcoming community events and it keeps the people informed of workshops, meetings and upcoming highlights in the area.
Jacksonville, NC offers community and forums like Citizens Academy, Sport Commission for local residents to join for contributing in activities leading to the development of area and for promoting events and tournaments. There is also an association for youth called Youth Council that promotes participation of young people to build an affinity for the society. It has state of the art intelligent transportation system that automatically collects the traffic data and makes adjustments in the real time traffic signals, thereby enabling people to take a corrective action due to signal breakdown or emergencies.
Military Base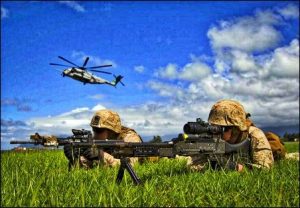 The marine base Camp LeJeune is a premium military training unit of USA located in the city. As it lies between the deep water parts of Wilmington and Morehead city and spreads over 23 km, it is an idea place for training on amphibious warfare. There are six major satellite facilities around the base namely-Courthouse Bay, Stone Bay, MCAS New River, Camp Geiger, Camp Johnson and Greater Sandy Run. It encompasses a huge area enabling war fighters practice, 48 strategic landing positions and 32 gun positions.
It offers an ample state of the art opportunity for military training and forces from all over the world come here for learning updated techniques in warfare. It houses a military prison capable of holding 280 inmates. MCAS New River is the main helicopter operating and training facility since 1954 and provides its aviation support and services on a regular basis. Jacksonville NC has seen a significant growth in military establishment in the past 7 -8 years under the Special Operations Command and Grow the Forces initiatives. The USO Jacksonville is the largest operating USO in the world supporting military servicemen .The engaged and progressive community with a strong military presence is a major highlight that makes living experience in Jacksonville, NC a pleasure to cherish.