Aggressive Havelock, NC Military Defense Attorneys
When You Need a Court Martial Lawyer in Havelock, NC
Our defense lawyers have successfully defended military service members worldwide.

The experienced criminal defense attorneys at Gonzalez & Waddington have gained a reputation for defending service members at military installations worldwide. If you are stationed in Havelock, NC and are under investigation for a military crime, then having the most aggressive court martial attorney can be the difference between going to jail versus winning your case or redeeming your career. Our military defense attorneys represent Havelock, NC military personnel in both criminal and administrative matters to include representing service members accused of sexual assault, drug offenses, and other crimes under the UCMJ.
Our criminal defense attorneys defend false accusations of rape, child abuse, and sexual assault under Article 120 UCMJ, 120b UCMJ, and 120c UCMJ.
Unlike the majority of civilian court martial defense attorneys or your assigned military attorney, pleading guilty is not something we commonly do. Our firm force the military to prove their case beyond a reasonable doubt. We take nearly every case to trial and fight the allegations in front of a panel.
Our military court martial outcomes speak for themselves. The accused service member and his or her desired outcome is our primary concern. Our court martial defense lawyers maintain lighter caseloads than the average assigned military attorney so that we can focus on every trial individually. Your case will not be delegated to a random attorney and we will not force you into pleading guilty at the eleventh hour. Our military attorneys have successfully defended military court martial and administrative separation (ADSEP) cases in the U.S. and around the world.
Havelock, NC Court Martial Lawyers
Our high-powered military defense lawyers will use our history to defend your court martial or administrative separation (ADSEP) case in Havelock, NC.
Call today to speak with an experienced military attorney.
Military personnel stationed in Havelock, NC merit the best military attorneys available to defend them at their court martial or ADSEP board.
If you or a family member are stationed in Havelock, NC and are suspected of a UCMJ offense such as sex assault or if you are dealing with an admin separation, Article 15, elimination board, letter of reprimand, then call our military lawyers now.
Click here for legal resources: Electronic Benchbook – NMCCA Rules
Discover the breathtaking city of Havelock, NC in USA
Havelock, NC, a small city with a population of a little above 20,000 and density of 475 persons per square km; it lies in the Craven county of North Carolina, USA. It has an area of 45.7 square km out of which 43.6 square km is land and the rest is water. The world's largest Marine Corps air station constructed in 1942 known as Cherry Point lies on its eastern coast. As it lies on the famous Crystal Coast facing magnificent Atlantic Ocean and amidst splendid natural beauty, many tourists enjoy a host of aquatic activities frequently visit this place. Being a major military hub, this is a well-planned city and a beautiful place to own a house facing a vast ocean and is the most populated of all the Craven counties.
Key Highlights of Havelock, NC
Havelock, NC was named after a British officer in India named Henry Havelock who had played a very important role in suppressing the Indian Rebellion of 1857. This city is in close proximity to other major cities of the county -New Bern and Morehead connected by major highway US 70. There is an underlying proposal of another US 70 bypass in the city, which will give a major economic boost to the city opening plenty of job opportunities. It has a forest surrounding of nearly 159,000 acres and is an ideal place for hiking, trailing, hunting and camping. The amazing wildlife of sea deer, alligators, and ospreys make it an even more stunning and adventurous location. The area enjoys a variety of climate throughput the year from hot and humid summers to mild winters and average rainfall.
Major Attraction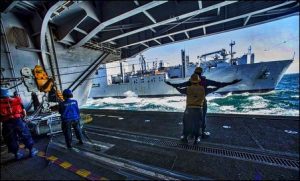 The two very famous destinations within a distance of 30 to 40 minutes from the main city of Havelock, NC are Atlantic beach and State Park of Fort Macon. Atlantic Beach has a wonderful weather all through the year and is a picturesque place to own a real estate. It offers an exciting range of outdoor activities like fishing, water skiing, parasailing, paragliding, kayaking, scuba diving and many other sport activities throughout the year and long coastline for a peaceful walk. The Fort Macon, a coastal fort built after the war of 1812 to protect US borders has a beautiful museum and is a well maintained park. One gets chance to learn a lot of history from well informed guides and offers a good picnic spot for families. It also houses two major Golf courses to cater to the golf needs of the military personnel.
Military Details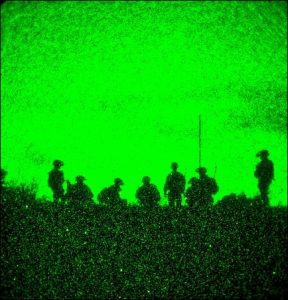 MCAS Cherry point, lying adjacent to Havelock, NC city, a major military base that spawns over an area of approximately 13,000 acre is a major highlight. It has 8400 sailors and marines and it employs nearly 5700 civilians. The whooping salaries, capital equipment cost and maintenance, local supplies amount to nearly $610 million of the state expenditure.
The headquarters of the 2nd MAW lies at Cherry Point too. It is a base that caters to training and right living conditions of marine personnel and their families. Also, they're entrusted with a responsibility to protect the local environment of the Crystal beach neighbors. They are equipped with complete resources to build and maintain the strongest armed forces to be able to serve the country anytime and anywhere. They have extensive airspace coverage and auxiliary training fields. Cherry Point's contributions in the World Wars, Korean War and Vietnam War in training units and providing a full-fledged marine and aviation support have been astounding. Its close proximity to the city of Havelock, NC provides a great support as people from diverse background are choosing to make it a home and opting to serve the organization in varied ways.