Aggressive California Military Defense Attorneys
California Court-martial defense lawyers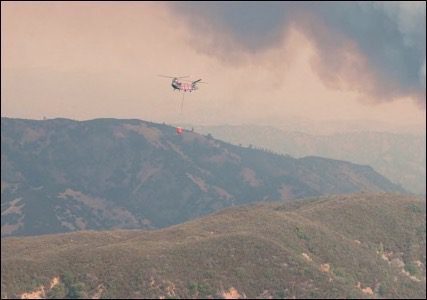 Military statutes include numerous sex-related crimes. Military laws try to capture every possible human activity related to sexual misconduct and deviance. However, military sex crimes can be broken down into subcategories such as rape, aggravated sexual assault, abusive sexual contact, child sex crimes, indecent exposure, and child pornography crimes.
Our seasoned military criminal defense attorneys and their outcomes set us apart from less seasoned attorneys.
If you or a loved one are charged with a military Article 120 UCMJ offense or if you are facing an administrative discharge, NJP, show cause board, letter of reprimand, then reach out to our civilian attorneys today.
The accused Soldier and his or her well-being is our principal concern. Our military defense attorneys maintain lighter caseloads than the average free military defense attorney so that we can focus on each case on an individual basis. Your case will not be outsourced to a third party, and we will not intimidate you into a guilty plea at the eleventh hour. Our court-martial lawyers have successfully defended US Army court-martial and administrative separation (ADSEP) cases in the United States and globally.
California court-martial defense attorneys
Military Bases In California
California is home to more than two dozen military bases, including historical facilities like Edwards Air Force Base where Chuck Yeager broke the sound barrier, and lesser known facilities like the Marine Corps Mountain Warfare Training Center in eastern Sierra. Fort Edwards supports more than 10,000 military personnel and is the largest U.S. air base There are 14 US Navy bases in the state of California, most of which have active members at the San Diego Naval Base, which has more than 20,000 members.
The Marine Corps Air-Ground Combat Center (MCAGCC) in Palm [29] was originally intended as a temporary base for operations during World War II but the Marine Corps needed more field for live-fire training when the Korean War broke out and decided to make it an official base. During World War I recruiting and training activities at the Marine Corps Recruiting Depot San Diego overshadowed other military tasks performed at the base, and it was the main mission function of the base.
Military History of California
California has about 190,000 soldiers representing five military branches including the Air Force, the Army, Coast Guard, Marine Corps and the Navy. Loma Naval Base is located at the entrance of San Diego Harbor and houses six San Diego Rapid-Attack Submarines, the Space and Naval Warfare Systems Command (SPAWAR) and the Fleet Anti-Submarine Warfare Training Center.
The Space and Missile Systems Center is a center of technical excellence that develops, acquires, operates and maintains military space systems. It employs an estimated 6,300 people, including civilian and military contractors, at Edwards Air Force Base and at other sites. The Air Force Space Command missile defense headquarters is located at Los Angeles Air Force Base and the base houses about 15,000 officers, veterans, civilians, active duty men and women and their families. San Diego Naval Base has about 20,000 and 50 ships that can be deployed immediately.
Camp Beale was used during World War II to house German prisoners of war in prison cells at Beale Air Force Base in Marysville, California. Camp Pendleton was the Marine Expeditionary Force's main amphibious training base on the West Coast of the Marine Corps. When World War II began, only three bases were allowed to be used for training and one of them was a Marine Corps base called Camp Pendleton.

Military Research In California
Santa Monica-based RAND Corporation operates several FFRDCs related to national defense, including the Army Research Center and the Army Research Center, among others. Headquartered at the base, they are spread across multiple locations and employ employees in several states. The 412th test squadron oversees the day-to-day operations of Edwards Air Force Base and supports 10,000 Military, Federal, Civil and Contract staff assigned to the base.
The Naval Base Coronado is the home of Special Expeditionary Warfare Training by the US Navy and the operational base for SEAL teams and special boat units on the west coast. Marine Corps Base Camp Pendleton provides critical training to more than 40,000 Marine sailors preparing for deployment. All kinds of government, military and commercial payloads are launched daily from the Vandenberg Air Force Base Space Launch Complex-6 and these missions are critical to national security.
Cities in California where our military defense attorneys represent service members at court-martial and in administrative separations:
California Sex Crimes Defense Lawyers
Twentynine Palms, California
Around numerous bases have sprung villages around them, none more so than the Marines Urban Warfare Training Center in Twentynine Palms, about 150 miles south of Los Angeles. The total population is about 20,000 military personnel and about 6,000 civilians. RAND looked at the communities of George Air Force Base in San Bernardino County which closed in December 1992, Fort Ord in Monterey County which closed in September 1994 and Castle Air Force Base in Merced County, which closed in 1995 and lost 65% of its uniformed personnel in October 1994.
In 1994, California accounted for a disproportionate share of the total losses, with 21 bases and 82,000 military and civilian personnel. The first US military base was founded in Los Angeles, the provisional base in San Pedro was founded in 1846 by the Commodore of the US Navy Robert F. Stockton.
Approximately 163 bases have closed with 119,000 military and civilian personnel nationwide since the last round of closures began in 1989. The good news is that several California bases offer public tours that give visitors a behind the scenes look at how the armed forces work together to address the complex security challenges facing nations. The country's largest naval base is the place where Navy sailors and US coalition partners prepare to fight in urban environments.

Retail sales rose as military retirees and other businesses near bases were forced to do business in the local civilian market. RAND researchers looked at the experiences of communities around the three largest bases closed by the state since 1988.
These include a live-fire missile test site, an additional naval airfield and a Navy SEAL training facility. The base also has an 18-hole golf course, which is open to the public. The Commodore of the US Navy, Robert F. Stockton, landed a Navy frigate, the Congresswoman, and forced US Marines and Marines to take San Pedro north of Los Angeles.
The ranch house at Camp Pendleton around 1840 was the home of Pio Pico, the last governor of Mexico – California. In Palos Verdes, San Pedro, there is a residential complex for military families.