Aggressive Schofield Barracks Military Defense Attorneys
When You Need an Army Court Martial Lawyer in Schofield Barracks, Hawaii
Our military lawyers have successfully represented Army soldiers worldwide. Check out our case results to learn more.

Schofield Barracks Court-martial Defense Counsel
The experienced criminal defense lawyers at Gonzalez & Waddington have gained a reputation for defending service members at Army installations worldwide. If you are stationed at Schofield Barracks and are accused of a military offense, then retaining the most experienced military lawyer can be the difference between going to jail versus winning your case or redeeming your career. Our military defense attorneys represent Schofield Barracks service members in both criminal and administrative matters to include representing service members suspect of sex assault, drug distribution, and other offenses under military law.
Unlike most civilian court-martial defense lawyers or your free Army lawyer, pleading guilty is an option of last resort. When we are hired, we make the Army to prove their case beyond a reasonable doubt. We take nearly every case to trial and fight the allegations in front of a military panel.
Our US Army court-martial outcomes speak for themselves. The suspected Soldier and his or her well-being is our primary concern. Our defense lawyers maintain smaller caseloads than the average appointed US Army defense lawyer so that we can focus on every case individually. Your case will not be outsourced to a random lawyer and we will not coerce you into taking a dive at the eleventh hour. Our court-martial defense attorneys have defended Army court-martial and ADSEP cases in the United States and worldwide.
Schofield Barracks Court Martial Attorneys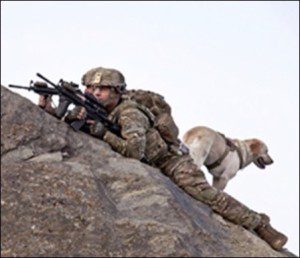 Our firm's founding attorney, Michael Waddington, graduated from Temple Law School in Philadelphia, PA and is a current member of the American Board of Criminal Lawyers. The ABCL is known as one of the most esteemed legal groups made up of some of the most accomplished defense lawyers in the world. Membership is by invitation only and is limited to extremely accomplished defense lawyers that have at least 10 years of experience defending criminal clients, during which time they must have defended 50 or more felony trials, and must have won 35 or more jury cases.
Also, he was voted a "Super Lawyer" in Georgia and is ranked Superb on AVVO.com. Some of his cases were made into films, such as, "Killings at the Canal," a CNN documentary special that unveils what caused the murders of Iraqi terrorists by Army soldiers. He also regularly instructs criminal defense attorneys on criminal law.
Relentless Military Criminal Defense Lawyers Schofield Barracks
Our high-powered Army military lawyers will use our experience to fight your court-martial or ADSEP case at Schofield Barracks.
Call today to speak with a hard-hitting court martial lawyer.
Army soldiers stationed at Schofield Barracks merit the best military defense lawyers possible to represent them at their court-martial or ADSEP board. Schofield Barracks is a US Army Facility and a Census Developed Place (CDP) in the town and county of Honolulu in the Wahiawa District of O a href> ahu, Hawaii. The US Army Health Clinic at Schofield Barracks provides high-quality health care for the majority of 35,000 soldiers, family members, and retirees. It provides more than 50 percent of the Army's primary care in Hawaii. In addition, the dental clinic at Schofield Barracks provides routine dental care to active soldiers assigned to the facility and other active service personnel assigned to the facility.
If you or a family member are stationed at Schofield Barracks and are accused of a military crime such as sexual assault or if you are facing an administrative separation, Article 15, show cause board, letter of reprimand or GOMOR, then call our court martial lawyers now.
Criminal lawyers Michael Waddington & Alexandra Gonzalez-Waddington have extensive experience handling all types of criminal charges, ranging from Sexual assault, Manslaughter – Article 119, UCMJ, Carnal Knowledge, Malingering – Article 83, UCMJ, or Fraud Against the United States – Article 124, UCMJ. Our unyielding military lawyers at Gonzalez & Waddington use their experience to prepare a strong, aggressive defense against felony charges in federal, military, and state courts.
Our determined defense lawyers can defend Schofield Barracks, Hawaii US Military service members in both UCMJ and non-judicial matters. If American armed forces personnel are dealing with a UCMJ action and administrative our civilian defense attorneys can assist. A relentless court-martial defense attorney can defend your rights if you are charged with an offense such as Sex crimes, Death or Injury of an Unborn Child – Article 119a, UCMJ, Sexual Assault of a Child, Soliciting Commission of Offenses – Article 82, UCMJ, or Extortion – Article 127, UCMJ, the unrelenting military criminal defense counsel at Gonzalez & Waddington can help. In all UCMJ, possible charges are determined by the JAG prosecutors and the chain of command, not by the victim. Gonzalez & Waddington are distinguished in criminal defense by their complex knowledge of the law. We take the time to understand every aspect of a case to achieve beneficial results for our clients. At Gonzalez & Waddington, our unyielding criminal defense attorneys at Gonzalez & Waddington are heavily invested in criminal defense cases. We are committed to protecting the interests of our clients—military JAG prosecutors by the military.
Military criminal defense counsel at Gonzalez & Waddington, Michael Waddington & Alexandra Gonzalez-Waddington, will handle your case from start to finish. Dedicated and unyielding civilian defense counsel at Gonzalez & Waddington that provide worldwide representation provides you with the personal attention you need to fight for your freedom and rights in these stressful times. At Gonzalez & Waddington, Attorneys at Law, our ferocious military criminal defense attorneys at Gonzalez & Waddington have experience of crimes committed in the military.